Fort Wayne is quickly becoming the place to visit if you're a country act. In recent year's we've been lucky to see the likes of Miranda Lambert, Carrie Underwood and even Florida Georgia Line with Nelly come through the Summit City! Now that we're into spring, and summer is just a few weeks away, that means that Fort Wayne will once again open its arms to more great country music. So, dust off your cowboy boots and get ready for Saturday, May 9th when Jason Aldean brings his Burn It Down Tour to the Allen County War Memorial Coliseum!

Jason Aldean has been one of the hottest acts on country for quite some time now with hits like "Crazy Town," "My Kinda Party" and "Dirt Road Anthem" blasting on the radio. He's sold well over 9 million albums and had a string of number one hits on country radio. His appeal has even led to some crossover success of pop and rock charts, meaning that even if country isn't "your thing," a Jason Aldean show is worth checking out! Fort Wayne should feel pretty lucky that Aldean is bringing his tour to the Summit City - this is his first tour playing large-scale stadium shows and those are selling out fast! Not only will Jason Aldean be gracing the Coliseum stage, he'll also be bringing Cole Swindell and Tyler Farr with him!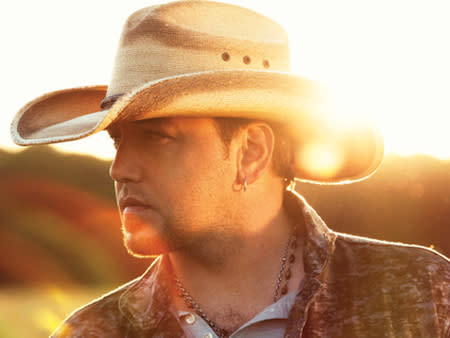 My musical tastes tend to be pretty eclectic, but I do find that some country acts appeal to me more than others. However, I was completely sold the first time I saw Jason Aldean in concert! He may not be known for elaborate stage outfits, or getting country girls to shake it, but he plays an amazing show that's the perfect amount of country and rock 'n roll. I also love concerts at the Coliseum, because even though the arena seems big, every concert has just a hint of the intimacy you need to feel like there's not a bad seat in the house!

Tickets for the Burn It Down Tour are on sale now (although limited)! You can purchase these through Ticketmaster, or the Allen County War Memorial Coliseum ticket office. For more information check out the Coliseum website, or Visit Fort Wayne! <