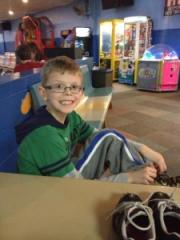 If your family is anything like mine, you're always on the look-out for budget-friendly ways to keep the kids busy. Particularly in the winter, when you're looking for something to do that that doesn't involve layers and layers of clothing and slushy snow boots in the front hallway, fun indoor activities that burn off excess energy without busting mom's or dad's wallet  are a hot commodity. One great option in Fort Wayne is roller skating! Round up the herd and head to the Dome! The Roller Dome, that is. North or South, depending on your location. I think a lot of parents of young kids have been to the Roller Dome (and if those same parents grew up in or around Fort Wayne, they probably went there as kids as well), but I believe that many of these parents think that the Roller Dome is only for birthday parties, elementary school functions or other special events. Not true! Both Roller Dome locations have their calendars posted online, and you can see that there are many days and times you can turn the kids loose on the rink to roll off some steam. If you are adventurous, maybe you can lace up as well and relive the days of doing the Limbo on wheels. Or, if not, you can relax and watch the kids have a blast.
Roller Dome North Winter Schedule (via www.rollerdomenorth.com)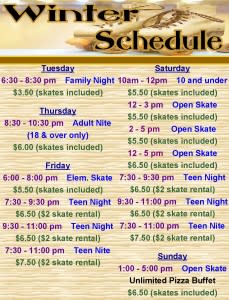 Roller Dome South Winter Schedule Click here.
Details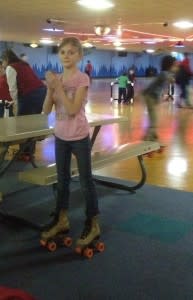 Both locations of the Roller Dome have concession sales, as well as an assortment of games where kids can win tickets to redeem at the prize counters. You can bring your own skates, but skate rentals are also available, as are Skate Mates, which are for smaller children who are still finding their balance on wheels.
Roller Dome's History The Roller Dome has been a fixture in Fort Wayne since the 1950s, and it's been owned by the same family the whole time. You can find a nice little write-up from the Journal-Gazette here. The family's matriarch, Mrs. Marg Wall, still works most days at Roller Dome North. I am not fortunate enough to know her personally, but I have seen her several times at the rink, and she is always friendly and you can tell she enjoys what she does. There is a fantastic video interview with Mrs. Wall here. It is really a treat to watch!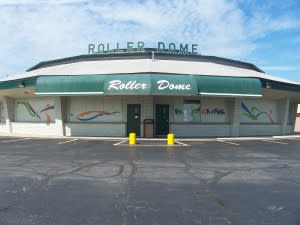 Location Details Roller Dome North 444 West Coliseum Blvd. Fort Wayne, IN 46805 260-483-6303         Roller Dome South 4540 Bluffton Road Fort Wayne, IN 46809 260-747-3919    
Have you been to the Roller Dome? Is it a tradition for your family? What are some other budget-friendly winter activities for Fort Wayne-area families with young kids? I'd love to hear your feedback!