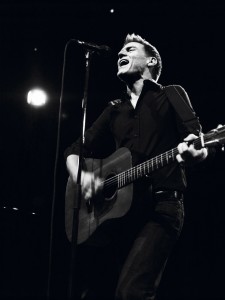 Bryan Adams brings his highly successful solo-acoustic concert tour to Fort Wayne with a special, intimate concert at the
Embassy Theatre
on November 2, at 8 p.m. Tickets are $77.75, $52.75 and $37.75 and go on sale Friday, September 30 at 10 am at
Ticketmaster.
The show at Embassy Theatre provides a rare opportunity for fans to see Adams as they've not seen him before: solo, acoustic and intimate.
REGISTER HERE TO WIN A PAIR OF TICKETS!
Here's what the critics are saying: "Armed only with a small array of acoustic guitars, Adams packed enthusiastic fans — sometimes a bit too enthusiastic — into the intimate Sheldon for a great night of music and insight." - St. Louis Post Dispatch "They sang along with the ever-so-familiar choruses, filled in vocal gaps he left for them, clapped the missing drum parts, hummed the missing solos, and roared their approval after every offering, right up to a long and hearty standing ovation after 'Run To You'." -  Toronto Star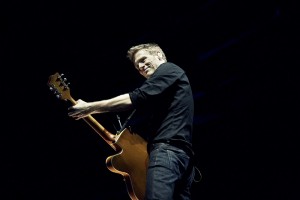 Bryan Adams has sold over 65 million records, toured six continents and achieved #1 status in over 40 countries around the world.  With hits like, "Cuts Like A Knife", "Summer of '69", "Kids Wanna Rock", "Can't Stop This Thing We've Started", "(Everything I Do) I Do It For You", "Open Road" and most recently "Thought I'd Seen Everything", Adams' status as one of the great songwriters of our time has been solidified. Be sure to browse our
downtown restaurants
to make this the perfect night for you and your special someone.
AND - YOU CAN REGISTER TO WIN A PAIR OF TICKETS! SIGN UP HERE!