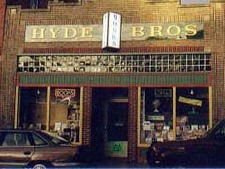 As the cooler weather approaches, thoughts turn to indoor activities once again. Top on the list for most people: reading. Fort Wayne is a great place to buy today's bestsellers or to find some great classics. Fort Wayne is home to two Barnes and Noble Bookstores, two Family Christian Stores, and several used book stores. But that's not all…for those who prefer lesser known locally-owned new and used bookstores; Fort Wayne is home to some real gems.
The Bookmark
is located at 3420 N. Anthony Blvd. and is one of Fort Wayne's premiere independent booksellers. The bookstore has over 9,000 titles in their online database as well as a nice selection of books in the store. Specialties include new and used fiction, and college textbooks. Visit The Bookmark at
www.thebookmark.net
for store hours.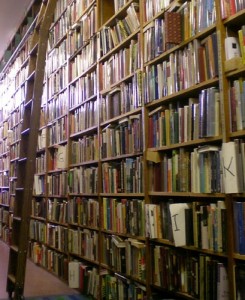 Another Fort Wayne icon,
Hyde Bros Booksellers
, located just north of downtown Fort Wayne on the east side of the street at 1428 Wells, is one of the largest bookstores in Indiana. Specialties include history, literature, nature, Indiana, science fiction, fantasy, mystery, horror, sports, humor, travel, religion, and the social sciences. The bookstore is open Monday to Saturday from 10 a.m. – 6 p.m., and Sunday 1 p.m. – 5 p.m. Visit the Website for more information at
www.hydebros.com
.
Every Other Book
is a newer used bookstore in the area. Located at 3208 Crescent Avenue in Hazelwood Plaza, the bookstore has a large general stock of 30,000 hardback and paperback books.  Every Other Book specializes in the history, natural history, and literature of the American Middle West. Collections include general American history, natural history, literature as well as religious reference books and children's books. Bookstore hours are Monday to Saturday 10 a.m. – 6 p.m. Visit the Website at
www.everyotherbook.com
.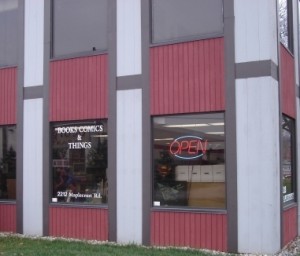 Books, Comics and Things
is a specialty bookstore with two locations: Georgetown Square at 2212 Maplecrest Road and Times Corners at 5936 W. Jefferson Blvd. A second generation family-owned and operated business, Books, Comics and Things opened in the early 80's as a used book store. Two years later the store began carrying collectible comic books and games along with gently used books Both locations are open seven days a week with varying hours. Visit
www.bctcomics.com
for individual store hours. If you're looking for a good read and love browsing unique bookstores, Fort Wayne should be your next destination. Make it a long day trip or spend the night, you won't be disappointed.