Fort Wayne regularly attracts touring Broadway productions, but we also boast an impressive crop of our own musical theatre groups. Whether you prioritize fully-staged and costumed affairs, top-notch vocals, or shows with a heartwarming message, Fort Wayne has something for you. You're sure to find the right troupe for you on this list of different musical theatre groups in the area.
Fort Wayne Musical Theatre Groups
Best For: Community theatre aficionados
Fort Wayne's beloved Civic Theatre has been giving the community the opportunity to enjoy musicals for 90 years! The Civic Theatre now mounts multiple fully-staged productions each year in the Arts United Center.
I went to the Civic's rendition of Avenue Q a few years ago, and I was thoroughly impressed by the scope of the production! This season includes Beauty and the Beast, White Christmas, and Buyer & Seller, as well as a musical theatre revue in collaboration with the Fort Wayne Philharmonic.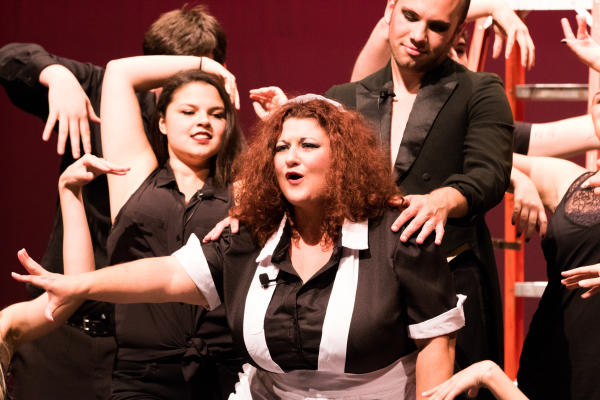 Best For: A full dinner-and-a-show experience
Instead of going out for dinner and then hustling to the theater before the curtain rises, you can savor gastronomic and thespian entertainment simultaneously at Arena Dinner Theatre.
With seven shows a year in the heart of Fort Wayne's trendy West Central neighborhood, Arena Dinner theatre dishes up catered fare to complement shows like A Little Night Music and Peter and the Starcatcher. You'll likely catch me there at some point this year; I've been admiring the pretty brick building for ages, and I can't wait to finally see the inside!
Best For: Professional-grade productions
Maestro Robert Nance got tired of hiring professional singers from out of town to perform lead roles in shows, so instead, he brought us here! Now Heartland Sings has a core of five full-time vocal artists, all with music degrees from top universities (I'm the full-time soprano, with a Master of Music from the University of Michigan). This allows us to perform fairly challenging repertoire successfully. Musical theatre is one of our favorite genres; we just completed our run of Rodgers and Hammerstein's A Grand Night for Singing and are now looking forward to Gilbert and Sullivan's Pirates of Penzance in the spring.
Best For: Stories with a Christian message
First Presbyterian's 300-seat theater sets it apart from most other churches, and it capitalizes on the space with up to seven fully-staged productions each year. In keeping with the organization's religious roots, First Presbyterian Theater chooses plays with good messages, but that doesn't mean every play is overtly religious. This season you can see Shakespeare's Hamlet or Baskerville: A Sherlock Holmes Mystery, among others. No matter what you choose to see at First Presbyterian Theater, you can rest assured that Christian values will shine through.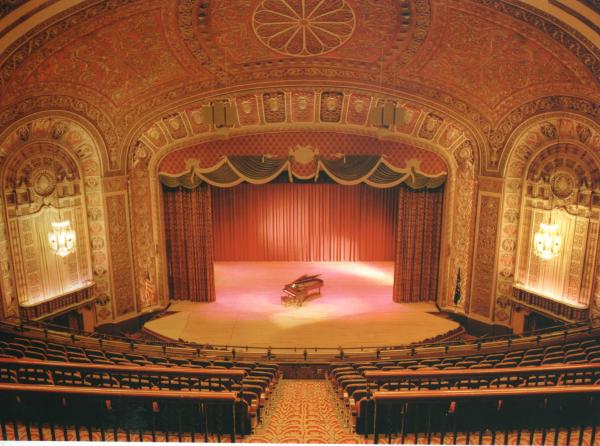 Best For: Touring Broadway Shows
Now, of course, if Broadway is your thing you can't miss some of the shows that the Embassy Theatre hosts.Embassy Theatre is a beautiful historic theatre that opened its doors in 1928 as a movie palace and vaudeville house. Currently, the Embassy Theatre is a 2,471 theatre that is home to national productions from the Broadway stage, concerts of all musical formats, cinema, and educational programming. This season you can see a performance by Chris Tomlin, the Broadway production of Chicago, ballet performances, and much more! Whatever the performance, the Embassy Theatre that makes you feel transported.