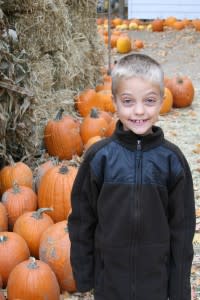 A spooky night of trick-or-treating might not be the best thing for everyone in the family... So bring the little ones to the Fort Wayne Children's Zoo for a "merry-not-scary" time at the Wild Zoo Halloween!  Explore the Treat Trails, check out other pint-sized Halloween costumes, pick your very own pumpkin from the pumpkin patch, and so much more!
The younger Halloween crowd will surely enjoy this friendly event at the zoo. They can enjoy tons of kid-friendly activities, navigate their way through the mini-sized corn maze, and even enter in the third Annual Scarecrow Safari contest and win a free field trip! Get creative and display up to three life-sized scarecrows as part of this special, "merry, not scary" exhibit. Most anything can be used to create scarecrows, as long as all items are weatherproof.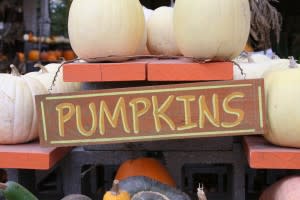 During this Wild Zoo Halloween, kids can also enjoy special days with exhibits like Superhero Day, Mascot Day, and Magic Day. Plus, they can participate in the Pumpkin Decorating Workshop and create a custom mini jack-o-lantern to take home.
Don't forget the little ones this Halloween! Come to the Wild Zoo Halloween Celebration October 18-31. All the above is included in your admission fee! For more information, visit the Fort Wayne Children's Zoo website and Visit Fort Wayne. The Fort Wayne Children's Zoo is located at 3411 Sherman Blvd.