Fort Wayne, Indiana lives up to its name as the "City of Restaurants." Whether you're searching for the best breakfast, lunch, or dinner, you are in for a treat.
The community boasts several diversified eateries that will cater to every palette. One of my favorite things about Fort Wayne is that there are dishes for every occasion, and every eatery has a great atmosphere. Every bite counts from the kitchen to the serving plate.
Clear your schedule and get ready for a full dining tour - breakfast, lunch, and dinner - in Fort Wayne, Indiana.
The Best Bites in Fort Wayne, Indiana

Breakfast
A good way to kick off any morning is with a meal at Spyro's. The portions are more than plenty, and can really make a good day turn awesome. A family atmosphere with fresh-squeezed orange juice, need I say more? Order up an omelet and see for yourself why this establishment is a pro at its craft. Whether you're coming bright and early or for a late brunch, Spyro's definitely can hit the spot.
This Greek-inspired eatery is always a great place for breakfast, but also anything beyond. Cosmos really is a fitting place for your everyday meals, but really delivers a fantastic breakfast. The egg platters are a promising plate that will meet your satisfaction levels. The pancakes. Yes, those pancakes are calling your name. Don't let them go, you have to try them out. They are 10 times better than they look. As a pretty big pancake fan, a stack of pancakes from Cosmos is exactly what dreams are made of.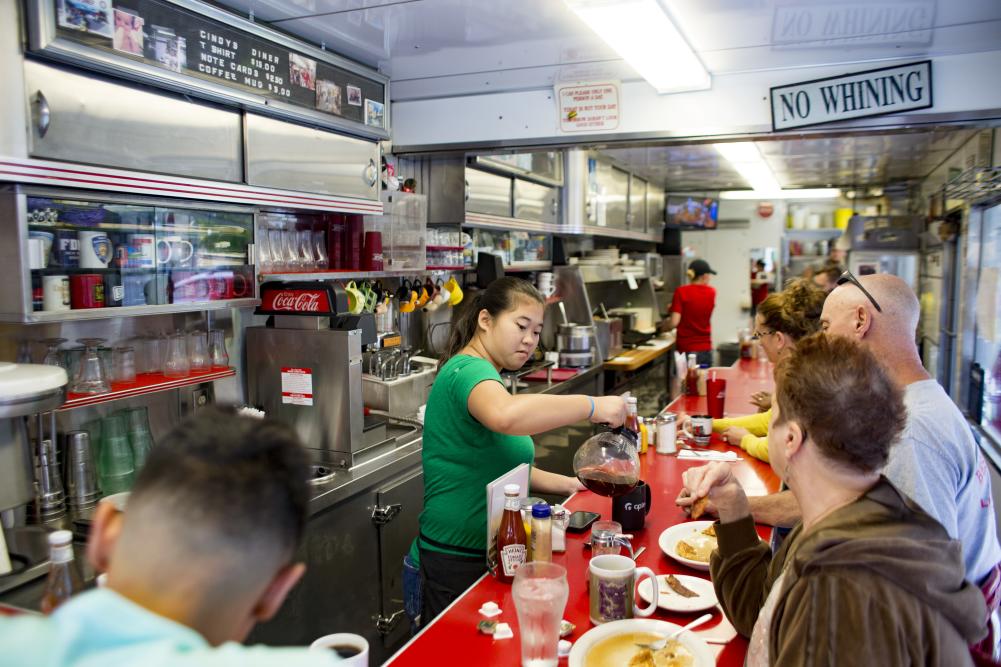 The classic diner has been a well-known breakfast spot for those around downtown Fort Wayne and a great tradition in the community. You might even hear people recall a breakfast option from the menu called "Garbage." Have no fear, this selection is what a breakfast master looks for. Cindy's Diner is a timeless classic and one that really presents the traditional diner sign perfectly.
Lunch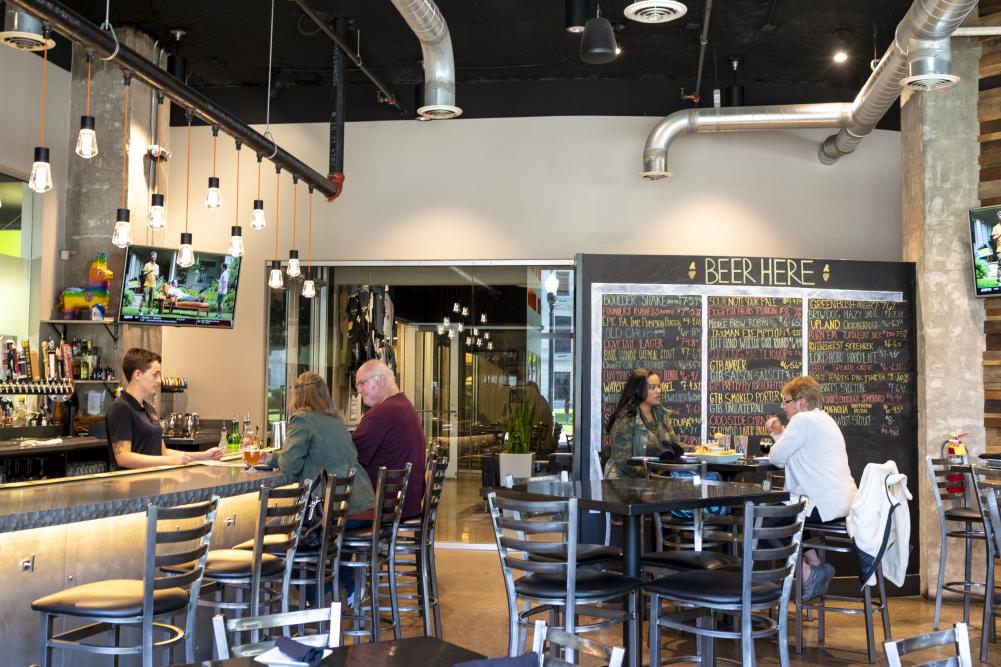 A downtown Fort Wayne favorite, in my opinion, the Hoppy Gnome enhances the local food scene in many ways than one. Visiting at the "Gnome", you'll find yourself gazing at the amazing interior, as it's modern/industrial essence can really be incredible to look at.
On top of its interior, you'll find that the menu has an astonishing amount of options. Nothing on the menu has to be made exactly as said, so be sure to explore! The tacos are the main staple at this vibrant spot, and The Bob Marley taco sings just the right note for any food extraordinaire. Also, if you're looking to explore local brews, Gnometown Brewing has you covered.
Day and night, the Dash-In has always been a top-notch choice. The soup and sandwiches are absolutely tasty and the environment inside the restaurant is incredibly communal. Art can be seen decorating the walls, and this alone will add great flavor to your experience.
If you ask someone about Dash-In, there's a very high chance that they will rave about the delicious Tomato Bisque Soup or plentiful grilled cheese options. Vegan options are plenty as well. If the weather's conditions are favorable, take a seat out on the patio.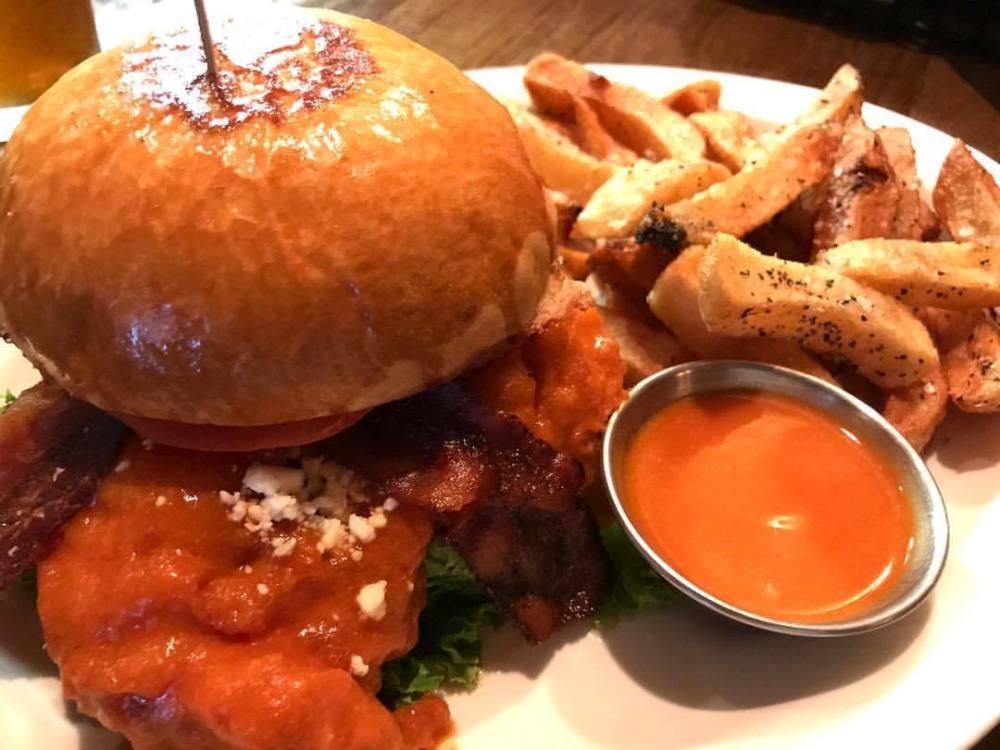 The best Irish fare that you've been thinking about for so long is right here in Fort Wayne. Fort Wayne's amazing JK O'Donnell's is nothing short of an incredible experience. The atmosphere is beyond welcoming, the selection of drinks is endless, and the team members are the kindest.
This pub has many mighty options to choose from, but one that sticks out to me in particular for a lunch would be the JK's Chicken Sandwich. It stands tall and strong with a spicy taste. Pair this option with a beer, and maybe some GK Pretzel Bites or Seafood Chowder to start. This is a place that your co-workers or friends will appreciate you for choosing as the lunch spot.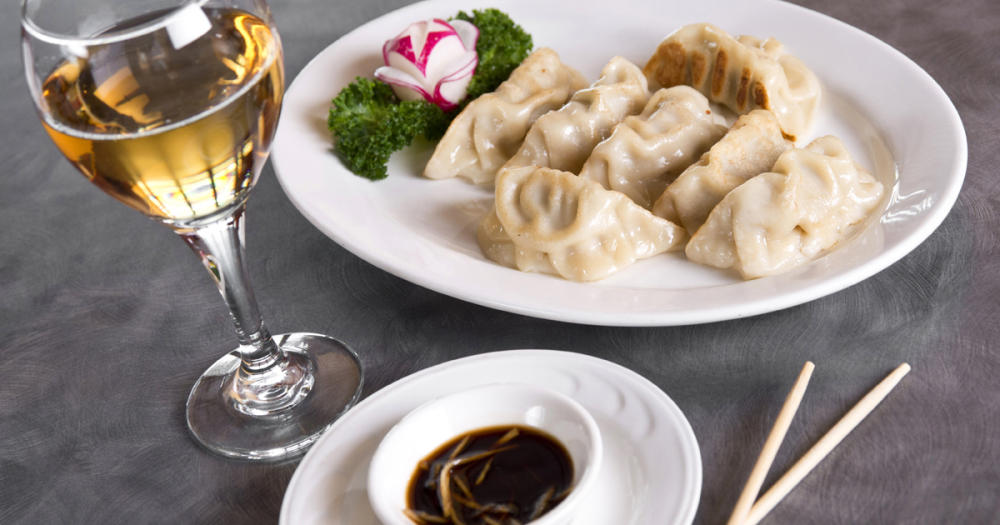 Elegance is simply what could describe this fine Chinese eatery on the city's northern side. A place that is perfect for that busy business lunch or just a catch-up spot with you and your friends. Wu's is decorated very snazzily, and the lunch portions are amazing. I've had many meetings at this restaurant and feel that the peaceful atmosphere is what makes it a perfect spot for any close, professional conversation. The Pepper Steak is a wonderful choice from the lunch menu.
Dinner
Sakura provides an incredible cultural experience with a mix of a restaurant and sushi bar. This is a spot that I would consider one of the most relaxing restaurants in Fort Wayne. A place that would be perfect for those intimate conversations or one to meet up with family.
Sakura has held a special place in my heart, as it was where I first became a lover of sushi. The Steak or Chicken Hibachi is perfect to share and enjoy on your own. The salad mixed with its tasty Ginger Dressing is magnificent as well. I definitely recommend a future visit to Sakura. It will be worth every bite.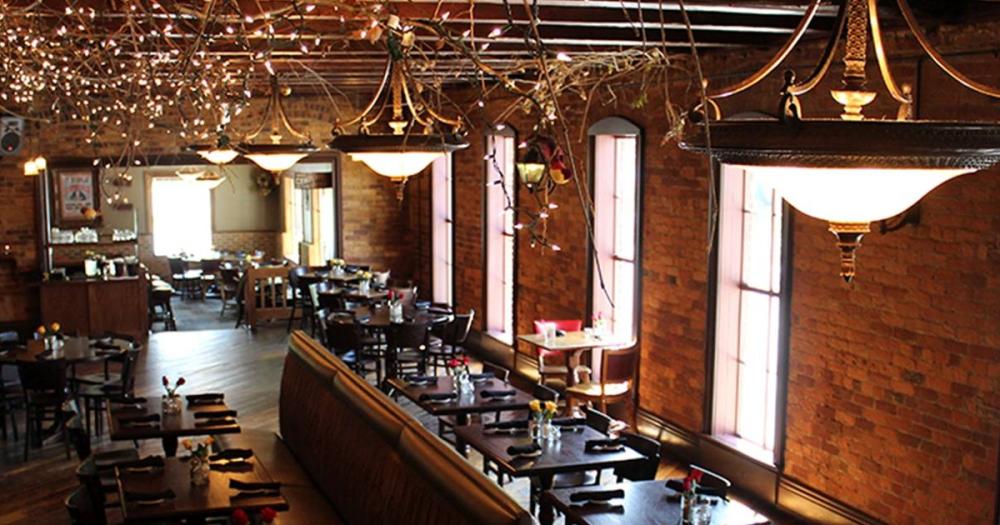 A downtown, jazz/steakhouse. That's how I see the Don Hall's Gas House. The building's reputation is bold and timeless. For an evening with friends or family, you will want to stop at this fantastic eatery prior to your downtown adventures or follow up your dinner with drinks at The Deck – which is right behind the building. The fresh bread that comes with your meal is scrumptious. I would 100% recommend the Prime Rib. Not only is it a Don Hall's specialty, it's one that you will think is a dream.
A Fort Wayne classic that has some of the best seafood you can find east of the Mississippi. The Oyster Bar is one of my favorite seafood restaurants in the Fort Wayne area. Some favorite menu items include their Salmon or Halibut. You'll definitely want to start your meal with a Jumbo Shrimp Cocktail.
A spot for family and sports fans, Buffalo Wings & Ribs is perfect for a relaxed dinner. The menu is massive and offers several different flavors of wing sauces. I've been visiting this restaurant since I was a kid, and what an awesome spot to venture to before going to a Komets or Mad Ants game or before a night of fun at Fort Wayne's family entertainment centers. You'll be up to date with all the sports happenings as well, a TV for every channel is available from all angles of the restaurant.