Fall is upon us in Fort Wayne, and that means that Halloween is just around the corner. Whether you love the tricks or the treats of this spooky holiday, are looking for a real scare or maybe just a nice corn maze, you can find all of that and more in Fort Wayne this Halloween!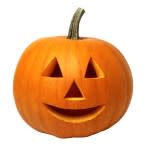 For the family Wild Zoo Halloween Dates: October 17-19, 23-26 and 30-31 Times: 12:00 p.m. to 5:00 p.m. Where: Fort Wayne Children's Zoo Cost: $5 per person for general admission, $9 per person if trick-or-treating A Fort Wayne family favorite, the Wild Zoo Halloween is geared towards young children, but fun for everyone. Come in costume and walk from station to station collecting candy and treats. There are games and daily special events, including: 2:00 p.m.  Meet K'Zoo 2:30 p.m.  Live Animal Show 3:00 p.m.  Sea Lion Feeding 3:30 p.m.  Monster Mash Dance Party Click here for more details!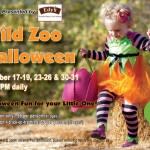 Halloween Haunt at the Community Center Date: Saturday, October 18 Time: 1:00 p.m. to 4:00 p.m. Where: Community Center, 233 W. Main St. Cost: Free! "Downtown Fort Wayne becomes a haven for monsters, ghosts, vampires and zombies on this Saturday afternoon." Put the kids in their costumes and head out to the Community Center for a whole afternoon of Halloween fun. This is a favorite for my kids. Activities include face painting, theater performances and more. Admission is free, but there will be concessions on sale.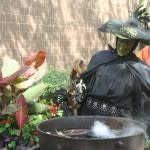 Hilger Family Farm Dates: Open now, but fall treats begin in October Times: Mondays and Tuesdays - 4:00 p.m to 7:00 p.m.; Wednesdays through Saturdays - 9:00 a.m. to 7:00 p.m.; Sundays - 12:00 p.m. to 5:00 p.m. Where: Hilger Family Farm, 5534 Butt Rd. Cost: Pay per pumpkin or other fall treats Everyone loves Hilger's! Pick the perfect pumpkin or choose from a variety of pre-picked goodies. Special fall activities include hayrides and animal rides on the weekends. During the week and on weekends, enjoy the barn swings and a playground made of straw. Enjoy hand-dipped caramel apples, popcorn and hot or cold apple cider. Hilger's has a great selection of seasonal home decorations including corn stalks, hay bales, pumpkins, Indian corn and painted pumpkins, just to name a few.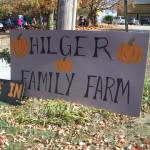 For the adventurous Hysterium Haunted Asylum Dates: Check dates here Times: Variable Where: 4410 Arden Dr. Cost: $12; click here for more details So, I'm not really one to enjoy a truly scary Halloween, but for those of you who are, this si the place for you! The Asylum is run by the same crew that brought you The Haunted Cave for the last 15 years, so they are no strangers to the game of fright.  Expect a truly scary experience!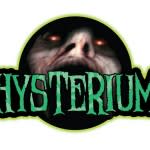 Fright Night Downtown Dates: October 18 Times: 10:00 a.m. to 12:00 a.m. Where: Downtown Fort Wayne, silly! Cost: Varies by event; click here. If you live in or around Fort Wayne, and you've never experienced Fright Night Downtown, well then pull up a chair, we've got some talking to do. Kick things off in the morning by visiting Science Central or the Botanical Conservatory with the kids, catch some music and get some eats in the afternoon, but don't be late to the Zombie Walk! Come dressed in your best (or worst!) undead look and follow the crowd as the zombies take over downtown.  Afterwards, catch a haunted bus tour or see Nightmare on Elm St at the Embassy. There are plenty of activities from which to choose. Make the most of the day by planning your trip here.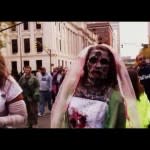 ARCH Haunted Sites Bus Tours Dates: October 18 Times: 6:00 p.m. to 10:00 p.m.; Buses depart at 6, 8 and 10. Where: 125 W. Jefferson St., Indiana Hotel Lobby Cost: $15 for adults and $10 for ages 5-17 "All Aboard the Coach of Chills!" Catch a bus and take a spooky tour through "historic sites of fright, with tales of terror that cloud our city's night." Be warned! This tour IS pretty scary and is not recommended for the faint of heart.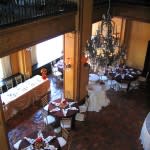 Lantern Tours of the Old Fort Dates: October 18 Times: 11:00 a.m to 5:00 p.m. Where: 1201 Spy Run Ave., The Old Fort Cost: $2; kids under 12 get in free Join the ghosts of soldiers past at the Historic Old Fort.  Explore the Fort by night, via lantern, and hear tales of real encounters with the Fort's ghosts! There will be re-enactors, visitors and professional ghost hunters. If you're super lucky, you might run into the Old Fort's resident ghost, Lt. Ostrander. Word to the wise: keep an eye out for the Headless Horseman!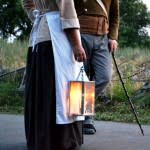 Do you have Halloween plans that aren't on our list? Share them in the comments below!