Have you ever wondered how to keep your bones in tip-top shape? Come learn and explore all the different things about bones at the Bones Carnival at Science Central presented by Parkview Ortho Hospital!
Science Central - Bones Carnival Special Exhibit
This Bones Carnival created by Purdue University will feature interactive areas, great for families and kids. Children can learn the different functions and roles of bones and the importance of keeping our bones strong and healthy in our body. The interactive exhibits feature informative kid-friendly displays including; eating lots of calcium-rich foods, to avoid osteoporosis and bone disease, and ensuring adequate exercise for good bone health.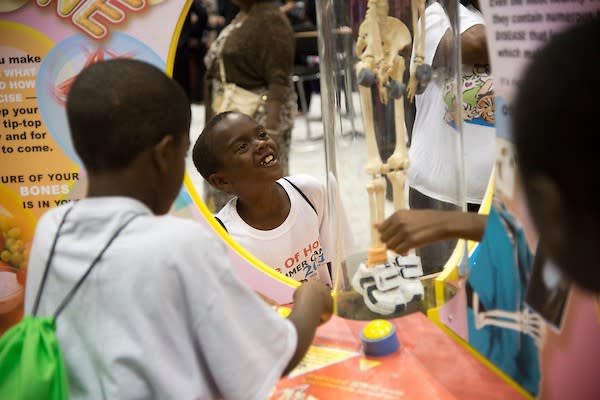 Science Central Signature Exhibits
Also while you're at the Bones Carnival, it is the perfect time to check out all the other amazing exhibits at Science Central. Take a ride on the High Rail Bike, 25 feet off the ground! Kids Central is sure is impress your young one under 7 this area includes a fun interactive water table, large 2 level play area, and a shadow room. Right next to the Kids Central is the Tidal Pool Area where kids can see and touch ocean wildlife including star fish and hermit crabs. This area also features different animals and fossils available for families to learn and discover. Don't forget to check out the amazing double decker slide and the hot air balloon!
Science Central is always a sure family fun and great entertainment for everyone!
Bones Carnival at Science Central presented by Parkview Ortho Hospital is open through January 8, 2017.