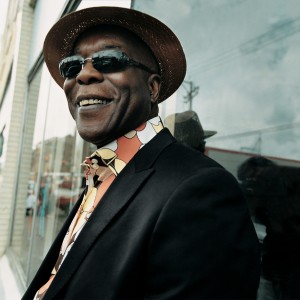 The
Foellinger Theatre Summer Concert Series
just got even better with the addition of a Buddy Guy performance on Saturday, September 28 at 8 p.m. Guy is a blues legend and will be playing with special guest Quinn Sullivan at
Foellinger Theater
- Fort Wayne's biggest outdoor theater. Buddy Guy was ranked 30th on Rolling Stone's
"Greatest Guitarists of All Time"
 list. He grew up in Louisiana and worked with legendary guitarist Muddy Waters and others in the Chicago area. Guy worked on several albums as a background guitarist over the years and gained more prominence as a solo musician in the 1980s. A huge influence for Eric Clapton, John Mayer, and Stevie Ray Vaughan, Guy was inducted into the Rock and Roll Hall of Fame in 2005 and won Kennedy Center Honors in 2012. He is releasing a new album on July 30 called Rhythm & Blues that will feature collaborations with Kid Rock, Keith Urban, and members of Aerosmith.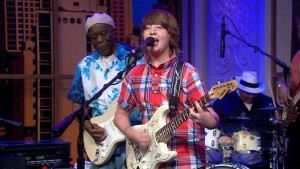 Guy's special guest, Quinn Sullivan, is a fourteen-year-old blues guitar prodigy. Yes, you read that right, he is fourteen years old! He first played with Buddy Guy in 2007 when he was eight and has been playing on and off with him ever since. Guy is quoted as saying, "You don't come across talent like this every day. People called Ray Charles a genius? I think you've got another one here." You can hear Sullivan playing with Guy .
Tickets for this concert can be purchased
online
 or at the Parks and Recreation Department office at 705 East State Boulevard on weekdays from 8 a.m.-5 p.m. Tickets go on sale June 28 at 10 a.m. and are $40-50 for reserve seating or $30 for general admission.