Dr. Martin Luther King Jr. has been quoted as saying, "We are not makers of history. We are made by history." This February, you can commemorate Black History Month by visiting the following Fort Wayne, Indiana places, where you can see just how this important part of history has shaped the past and present for us all.
Celebrate Black History Month in Fort Wayne, Indiana.
This museum showcases not only African-American history of Fort Wayne's earliest settlers but also African history. Housed in a charming, older Fort Wayne home, you will enjoy the guided tours and historic pictures.
Schedule an appointment to browse the displays of the histories of people of African descent in Allen County since 1809, and African history from the earliest times to today. The AAAHSM museum also houses the City's largest public collection of African Art.
For additional details, you can check out their Facebook page.
The Allen County Public Library always has wonderful activities and events for the community, and Black History Month is no exception.
A Black History Month Sit-In Commemoration is scheduled, as well as Black History Month displays, storytimes, and breakfasts..
There will also be a live art display by Stephanie Woodson on February 7 at 6:00 PM, hosted at the Pontiac Branch. 
For details about the lecture, you can call 426-5117 or visit their site to learn more about all other scheduled February events.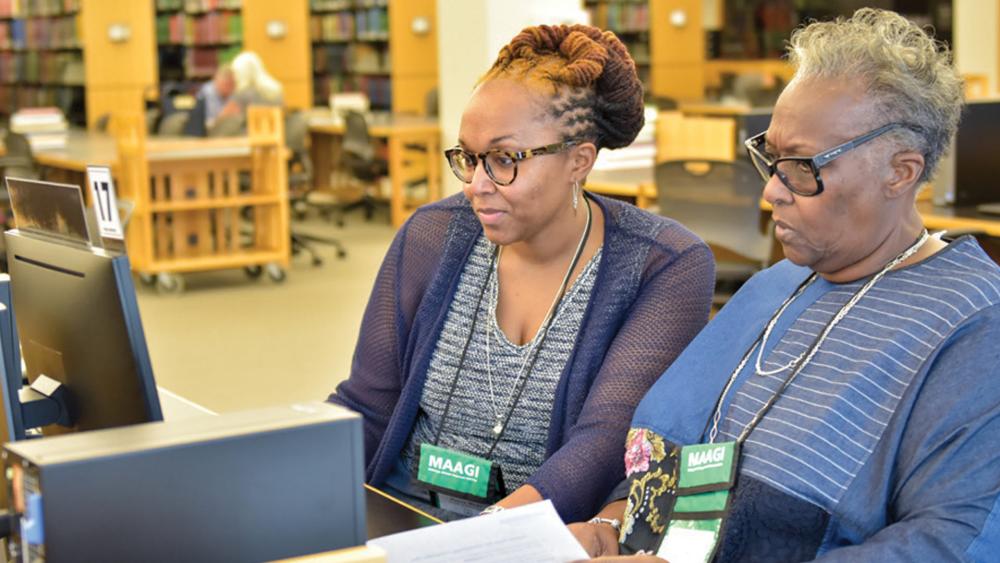 While the genealogical center is technically a part of Allen County Public Library, it deserves special recognition, as it features one of the largest research collections available.
For Black History Month, they typically host special events to help examine African American Newspapers, some dating back to 1827.
There are many ways this year to celebrate Black History Month in Fort Wayne. From visiting the History Center or the African/African American History Center to listening to lectures, there are a few activities that you can enjoy!
This post was originally published in January 2018 and has been updated.