A celebrity will be looming among us right here in Fort Wayne this month. Who, might you ask, is that celebrity? Why, it's Bill Engvall. You may have heard of him; he stars alongside Jeff Foxworthy, Larry the Cable Guy, and Ron White on "The Blue Collar Comedy Tour," which has been featured on the Comedy Central channel. The Grammy nominated comedian will be at the Historic Embassy Theatre [located at 125 West Jefferson Boulevard] on Sunday, February 15, 2015 at 7pm.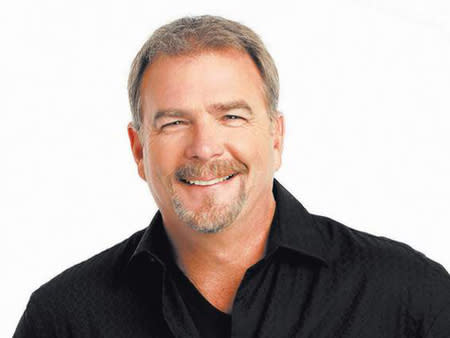 Engvall has been professionally involved in stand up comedy since 1990. He had his career breakthrough in 1992 and released four albums, one of which was a Christmas album. In 2000, fellow comedian, Jeff Foxworthy founded "The Blue Collar Comedy Tour," which included Bill Engvall, Ron White, and Larry the Cable Guy. Engvall, along with his three co-stars, rose to fame. 
Bill Engvall is known as the comedian with the catch phrase, "Here's your sign," mainly said after someone has a "duh" moment. Bill always seems to find hilarity in each moment and he does such a wonderful job of showing his viewers the comedy in those situations. We chuckle, because we can easily relate to the story he's sharing.
"I've decided that I'm going to give up text messaging. Why? Because I figure that if God wanted me to take fifteen minutes to say, "What's up?" he'd have given me a stutter," Bill Engvall hilariously stated during his comedy routine on, "Them Idiots! Whirled Tour." This is the type of comedy that you can expect by attending Bill Engvall's show this month. Engvall is sure to bring lots of laughs to to the Historic Embassy Theatre. This is a show you're not going to want to miss! Isn't time to laugh a little.... Or a lot?
And, you can WIN TICKETS to see Bill Engvall in person!