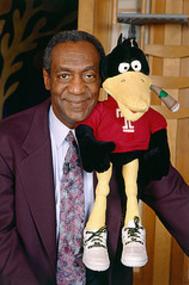 Bill Cosby's "Far from Finished" tour is gracing Fort Wayne with its presence on Sunday, March 30, 2014 at the Embassy Theatre. The funnyman, actor, musician, television producer, educator and activist presented his first TV special in 30 years with his latest album on tour.  A graduate of Temple University, Cosby also earned his Doctor of Education degree at the University of Massachusetts Amherst. A Navy veteran, Cosby is probably best known for his 2004 hilarious "Fat Albert" depiction and subsequently, his greatest family-oriented television sitcom "The Cosby Show," which ran for eight seasons.  He also was successful in another TV sitcom, "A Different World." Cosby's early standup comedy broke ground for its controversial issues at a time when race was not talked about. 
He has been the recipient of several Grammys, Emmys, Honorary Degrees, and has authored many books and produced various music albums over the years.  He has also been an active member of The Jazz Foundation of America since 2004.
Tickets are on sale now and are priced from $34.50 to $62, and are available through ticketmaster or call the box office at 260.424.5665.  The show begins at 7:00 p.m. The Embassy Theatre is located at 125 West Jefferson Blvd., Fort Wayne, IN 46802. For more information on the Bill cosby "Far from Finished" tour in Fort Wayne, check out Visit Fort Wayne or the Embassy Theatre website.