Looking for a family-friendly fish restaurant? Want to feed a family of six without breaking the bank? Big-Eyed Fish is just the place for you! When you go, expect to be greeted with that "Cheers" type atmosphere. The servers are friendly, the food is wonderful, and the owners will make you feel like family the moment you walk in the door.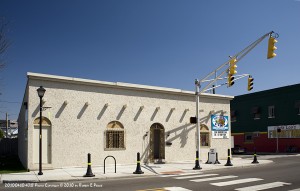 Fish and shrimp are the biggest sellers on the list (obviously), but they also offer items such as country fried steak, tenderloins, burgers and a variety of other sandwiches. Salads and soups are another option on the menu, be sure to try the clam chowder - it's amazing! And of course, they have a children's menu. Insider tip: If you are taking the kids, (most) Friday or Saturday nights Greg the Magician is there to offer entertainment at the table. Big-Eyed Fish is located at 1502 Wells Street in Fort Wayne, Indiana. Or, if you are not in the mood to be out and about, order some carry-out by calling (260) 420-3474.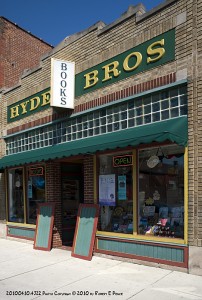 And while you are in the neighborhood, enjoy the Historic Wells Street Bridge, do some shopping at GI Joe's Army Surplus Store and pick up a good second hand book at Hyde Brothers Books. This unique neighborhood offers something for everyone!