Your favorite coffee shop in Fort Wayne, Indiana, might be dependent on what you love to drink. One spot might be known for mochas while another makes the best drip coffee. One might make a killer latte while another is known for its shakes.
We reached out to Fort Wayne coffee shops and asked about their best-selling drinks. Here's what we found out.
The 6 Best Selling Drinks in Fort Wayne, Indiana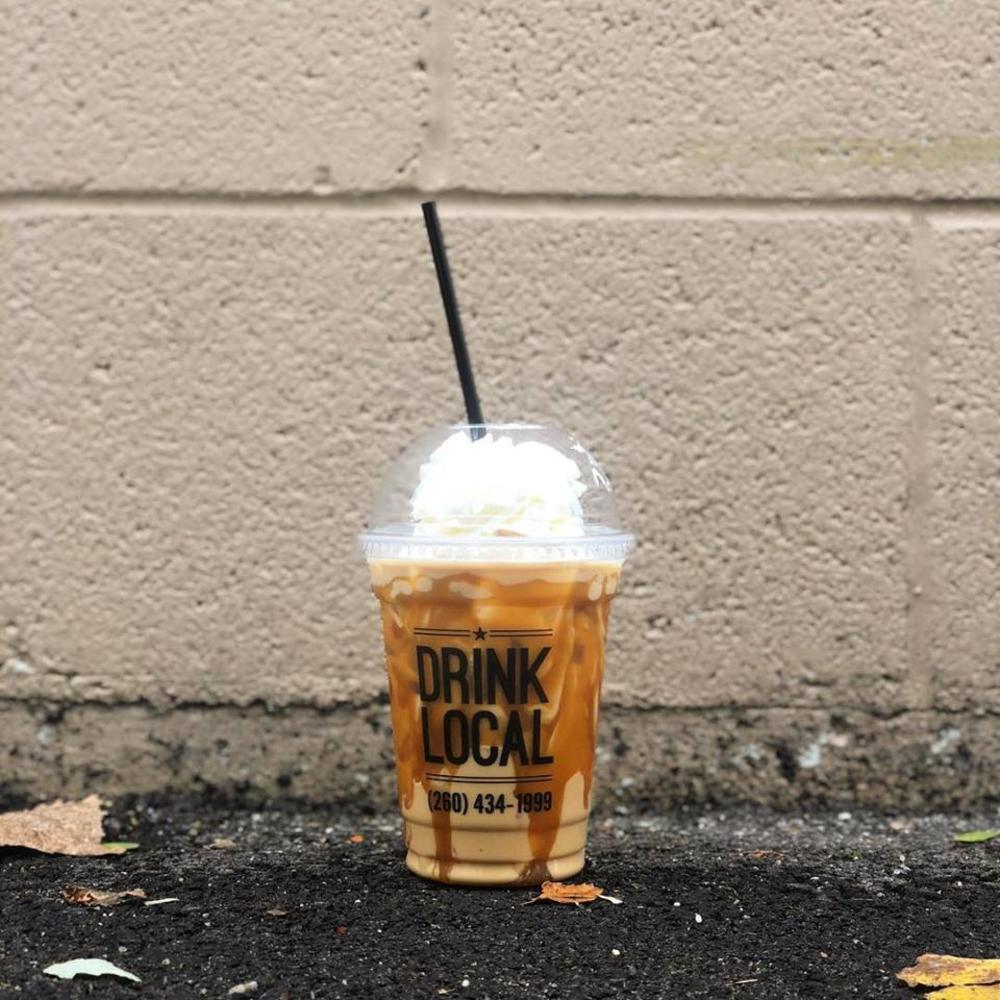 1. Mocha Lounge
6312 Covington Road
If you're going to Mocha Lounge, opt for a latte. While the variety of syrups and drink types—hot, over ice or blended—mean there are hundreds of latte options, the most popular is the Carmello, a mix of Ghirardelli white chocolate, espresso caramel sauce, toasted marshmallow flavoring and steamed milk (pictured above). The second most popular drink is the hot Good Morning Chai, made with vanilla or spiced chai with a shot of espresso and steamed milk.
2. Fortezza
819 S. Calhoun St.
The best-selling drinks at Fortezza vary based on the type of day: In the morning, it's a to-go drip coffee. In the afternoon, the coffee shop sells a lot of caffe lattes, made with espresso and steamed milk, and caffe mochas, which adds chocolate.
3. Firefly Coffee House
3523 N. Anthony Blvd.
The single best-selling item at Firefly is its house blend drip coffee, a medium/dark roast that's an American/Indonesian blend. No. 2 is a latte (pictured above) made with dark roast espresso, followed by the vanilla chai latte, a sweet and creamy blend of honey, vanilla, black tea and spices.
4. Bon Bon's Coffee Company
5712 Maplecrest Road
Brian Kieffer, of Bon Bon's, lists two customer favorites: the Shoaff Shake, made with espresso and chocolate sauce, and the Campfire Mocha, made with hot chocolate and toasted marshmallows.
5. Old Crown
3417 N. Anthony Blvd.
The most popular beverage at Old Crown is easily its regular brewed coffee. When it comes to specialty beverages, it's the mocha latte. The coffee shop makes its own chocolate sauce in-house, and customers can customize their drinks with their choice of milk (skim, 2 percent, whole or almond) and chocolate-type (dark or blended, which is the sweeter option.)
6. Conjure Coffee
701 Columbia Ave.
If you're ordering at Conjure, go for the latte—it's the coffee shop's best-selling beverage. Opt for it plain, or add one of the shop's organic flavors, including French lavender, vanilla and coconut-based caramel sauce.