There is nothing but fun to be had on the three rivers that surround the beautiful city of Fort Wayne, Indiana and there is a long list of things to do.
It's more than you can fit into one day so make sure to pick and choose a few things to see what you have been missing out on. Whether you are looking for family fun, a day of solitude, or want to experience an afternoon of adventure with your friends, there is plenty to enjoy on Fort Wayne's three rivers.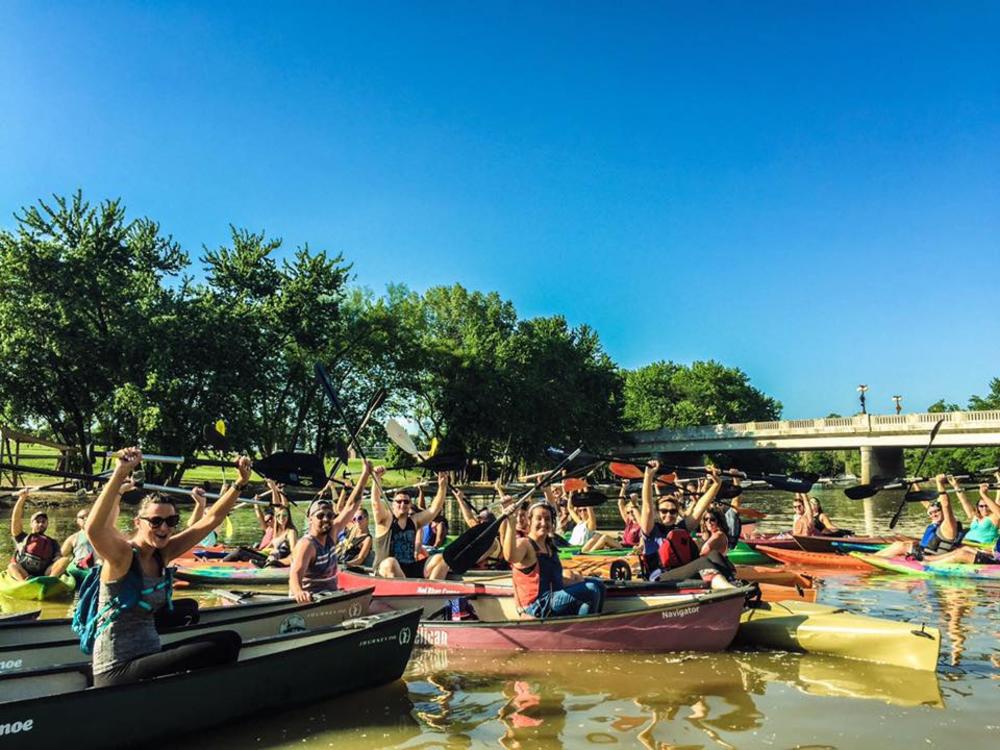 5 River Activities in Fort Wayne, Indiana
1. Margarita Monday
Margarita Monday is every Monday throughout the summer. This event starts at 6:00 p.m. and is provided by Fort Wayne Outfitters located at 1004 Cass Street.
Eden Lamb will take everyone on a guided tour of beautiful spots along the rivers and answer any questions along the way. Kayaks and paddle boards can be rented at their location.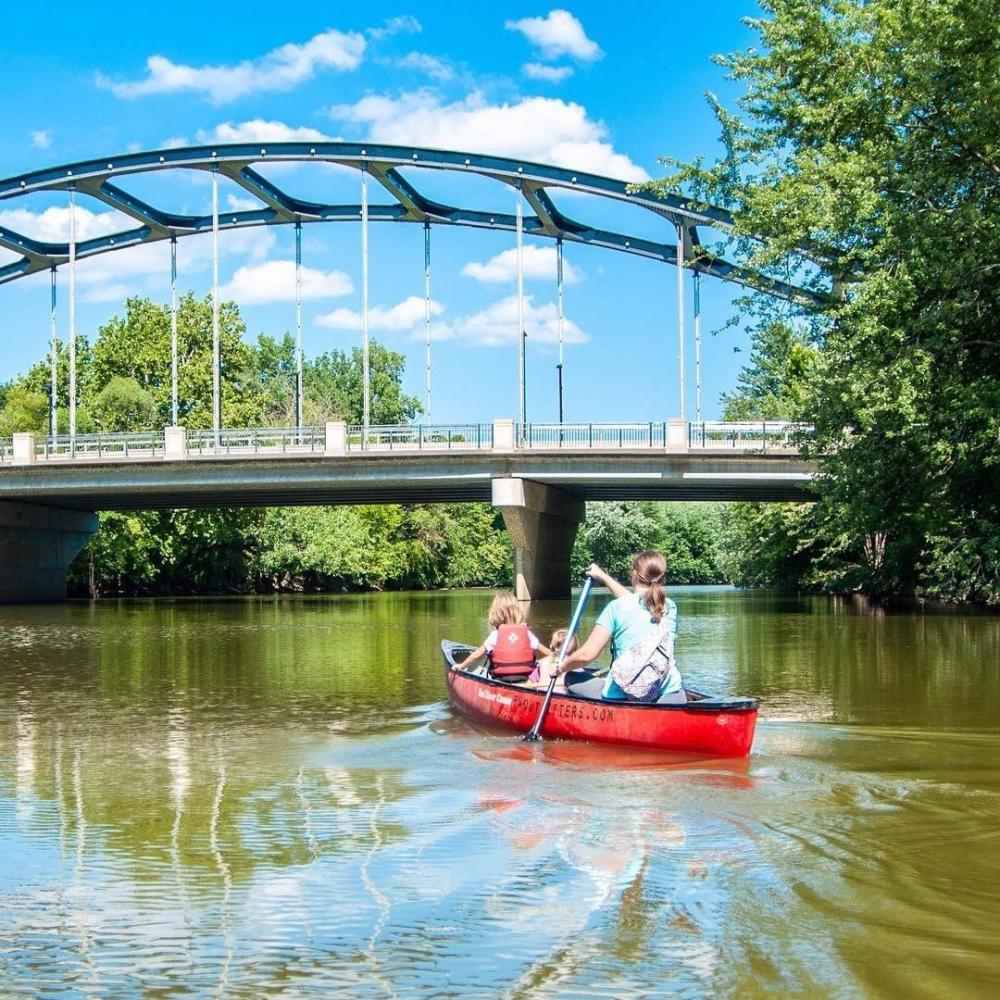 2. Kayaking
If you already own a kayak or canoe but don't know where to start, some favorite places to put in at include the dock at Headwaters Park West or at Guldlin Park. Both of these locations have direct access to the water and are close to Promenade Park. Free parking is available near both locations, as well.
3. Fishing
Fishing is also an option if you want a more laid back option on the river. The St Marys River, St. Joseph River, and Maumee River have a variety of sport and non-game fish in the rivers.
Saugeye, a walleye-sauger hybrid, have been found in the rivers along with largemouth and smallmouth bass, yellow bullhead, white and black crappie, river chub, creek chub, bluegill, catfish, and longear sunfish. Non-game fish such as carp and suckers account for most of the identified species.
You will definitely find a good catch in the rivers.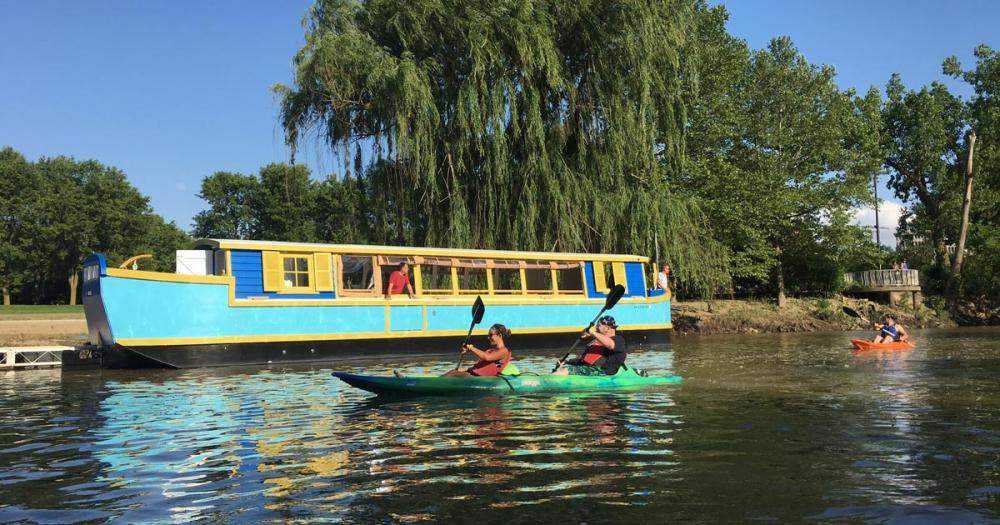 4. Tour Boats
If you want to enjoy the rivers without having to work for it, check out a guided tour that will allow you to take in the view while relaxing.
Sweet Breeze
Sweet Breeze is a large canal boat that offers rides to all ages and disabilities. With the ability to sit and watch the city or walk around, this boat is a relaxing one that comes with hosts that will fill you on the history of Fort Wayne.
Party Boat
Another option is the Rum Runner Party Boat. Take your friends for a cruise on their floating bar.
Each bar boat features a bluetooth stereo system and a large wooden bar with 12 stools. Additional bench seating is available on the front deck. Each boat is equipped to carry up to 16 passengers. This is a great way to enjoy a little party whether you are celebrating a birthday or just want to enjoy the day.
Pontoon Tours
If you are looking for something more laid back with added comfort, check out Captain Black's Pontoon Tour. These private tours allow for up to 12 passengers with scenic views of the city skyline next to the quiet of the quiet river. Call Fort Wayne Outfitters at 260-420-3962 to schedule your tour today!

5. Promenade Park
With the opening of Promenade Park, river life and city life will come together for an easy access point and new things to do. This park will offer a new place to access the river, enjoy a beer and a bite to eat, and new walkable areas to and from the St. Marys River. This park was designed for you to enjoy.
The rivers are always moving and now you have the chance to move with it. As Fort Wayne continues to blossom, more activities are being added to the river scene each year. With one kayak trip or boat road, you will be hooked. Spend a few hours on our three rivers and you will wonder why you hadn't done it sooner. Paddles up!