I love living in Fort Wayne but sadly I live at least 5 hours away from all of my family members.  This means that when my family comes to visit they're often here for a few days and we have to find things to entertain them.  Our outings vary depending on the time of the year but here are a few ideas to help you keep family busy and still have fun. The Fort Wayne Children's Zoo and Science Central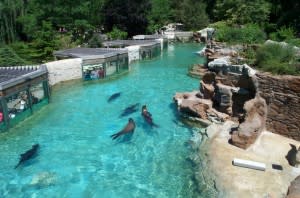 My mom is a big fan of giraffes and there's no better place to see them up close than at the Fort Wayne Children's Zoo.  She can feed the giraffe's and get up close and personal.  The zoo is great fun for children and adults alike.  You don't want to miss this world class attraction.
When my nieces and nephews are in town we take in Science Central.  It's a great place for kids to run and explore indoors while learning lots of cool stuff about science.  Science Central is sure to teach the adults a few things too.
Allen County War Memorial Coliseum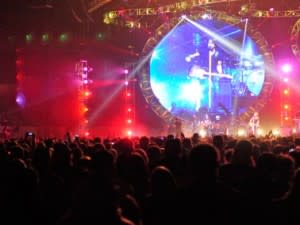 The Allen County War Memorial Coliseum is home to many special events throughout the year including concerts, Expos, and much more.  A family favorite among the women in my family is the Vera Bradley Outlet Sale.  This year it will take place April 9-13 with thousands coming from around the globe.  Be sure to plan your fun in advance.
Summer Festivals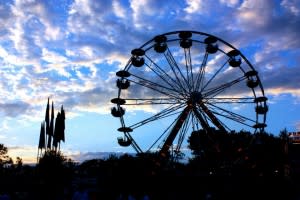 Fort Wayne is know for it's festivals at Headwaters Park and throughout Downtown Fort Wayne.  Whether you're taking in German Fest, Taste of the Arts, Pride Fest, or Three Rivers Festival you're sure to find something the entire family will enjoy.
Sports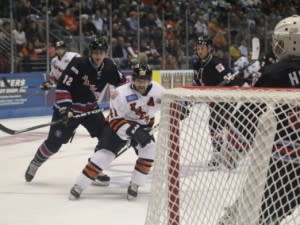 We love our semi-professional sports here in Fort Wayne.  Depending on the time of year, take in a Tincaps baseball game, a Komets Hockey match, or Mad Ants basketball game.  Tickets are reasonable often start at under $10 per person in some cases and all venues provide great up-close access you wouldn't get at major league stadiums.
Shopping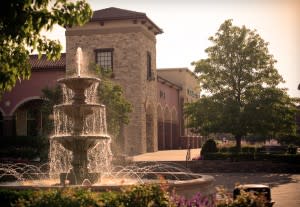 With retailers like Vera Bradley and DeBrand Fine Chocolates headquartered in Fort Wayne you can bet we love to shop.   Whether you enjoy Glenbrook and Jefferson Point Mall or opt for local delights like the Creative Women of the World Store downtown, spend a day looking for bargains and enjoying time together. For even more great ideas of what to do with your friends and family from out of town, check out these ideas from Visit Fort Wayne!