Do you need ideas for your child's next party? Not interested in hosting all their friends at your house? Good news! There are plenty of great locations around Fort Wayne, Indiana for you to celebrate your child's next birthday.
These unique party locations add a fun twist to any birthday, and in most cases the venue IS the entertainment!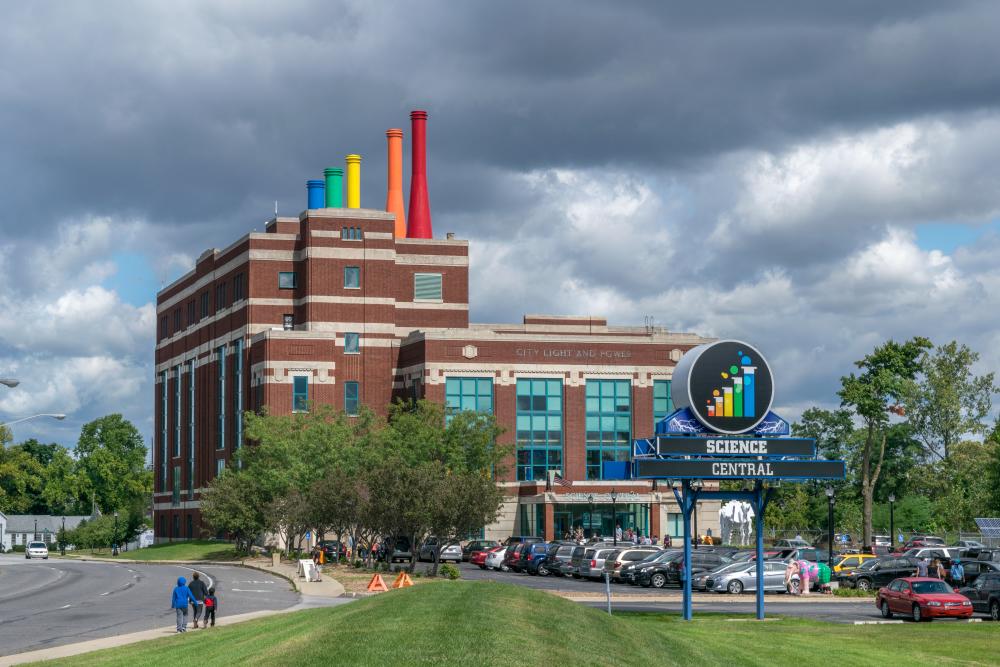 Host a Birthday Party in Fort Wayne, Indiana
1. Science Central
You choose a theme, science experiment, and invite the friends. Science Central will take care of the sweet treats - including ice cream made in front of your party using liquid nitrogen - and the educational fun! You have access to the "party room" from one hour but the price for the party includes admission to the museum for the entire day.
Cost: $205 for non-members with additional fees for larger groups. Ages 3+ up.
2. Bounce Mania and Ice Skating at the SportOne Parkview Icehouse
A party at the Icehouse lets you have an awesome skating party and/or bounce party. The Icehouse offers two birthday package options. The Penguin Package for 12 or fewer people or the Polar Package for 13-24 people. With each package, guests can go skating, which includes rental skates, and/or bounce around in Bounce Mania located inside the Icehouse. This is a great option for the hockey enthusiasts or for those that want something different than a typical party.
If you have a little hockey player in the making, consider their Little Hockey Player package where you can receive a mini hockey lesson!
Cost: $199 for up to 13 guests or $269 for 14-24 guests.
If you are looking for more of a relaxed birthday, consider enjoying the Icehouse public skate, Fridays 8:00 pm to 10:00 pm, and Saturdays and Sundays 1:00 pm - 3:00 pm. Admission is just $8.00 (children under 4 are free), with skate rentals for $3.00 each. Also, Bounce Mania is open Tuesday, Thursday, Saturday and Sunday 1:00 pm to 3:00 pm.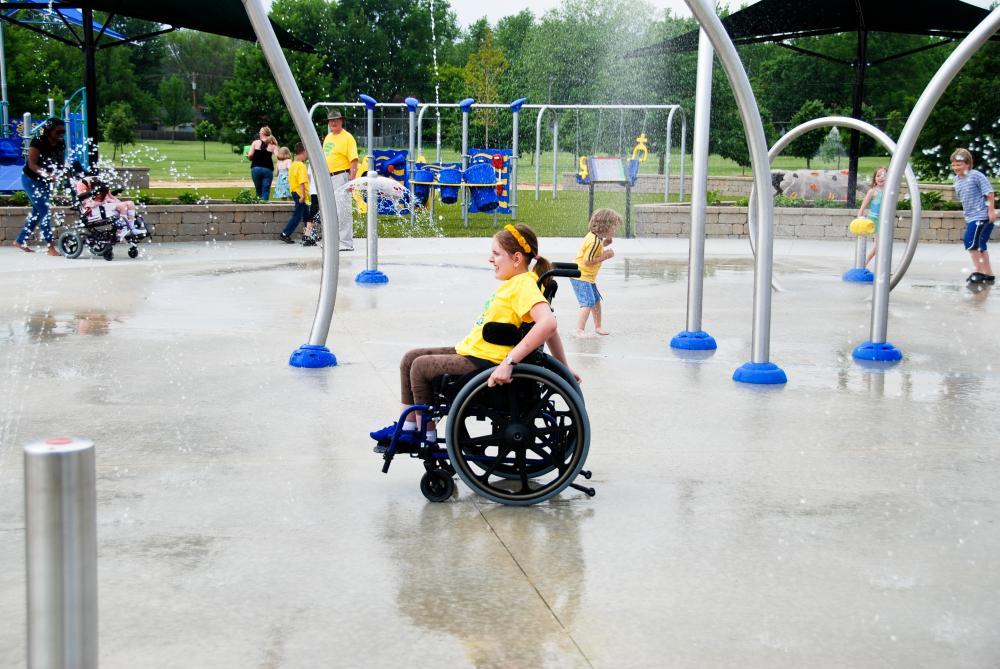 3. Park Party
Perfect for outdoor activities and kids who enjoy being active. There are many city parks that offer pavilions, splash pads, playgrounds and wide open spaces for you to enjoy. Keep in mind that you won't have the park to yourself so there is no guarantee you will have tables to use. (Send someone early!) All Ages.
4. SportONE Parkview Fieldhouse
For those with an aversion to skating, there is also the option of having your party at the Fieldhouse.
These package allow you to bring your decorations and a choice of dessert and that's it! With the birthday package, you receive free water and popcorn, paper and utensils, one court to play a variety of sports and a designated party area.
For the sports enthusiasts, you have the option to play basketball, volleyball (indoor and beach when the weather cooperates), indoor soccer, dodgeball, pickleball, or kickball. With all of these options, you are sure to find a sport that interests most guests!
Cost: $140-$180 depending on the package you choose. For more information on the details of the package, check out the Fieldhouse website.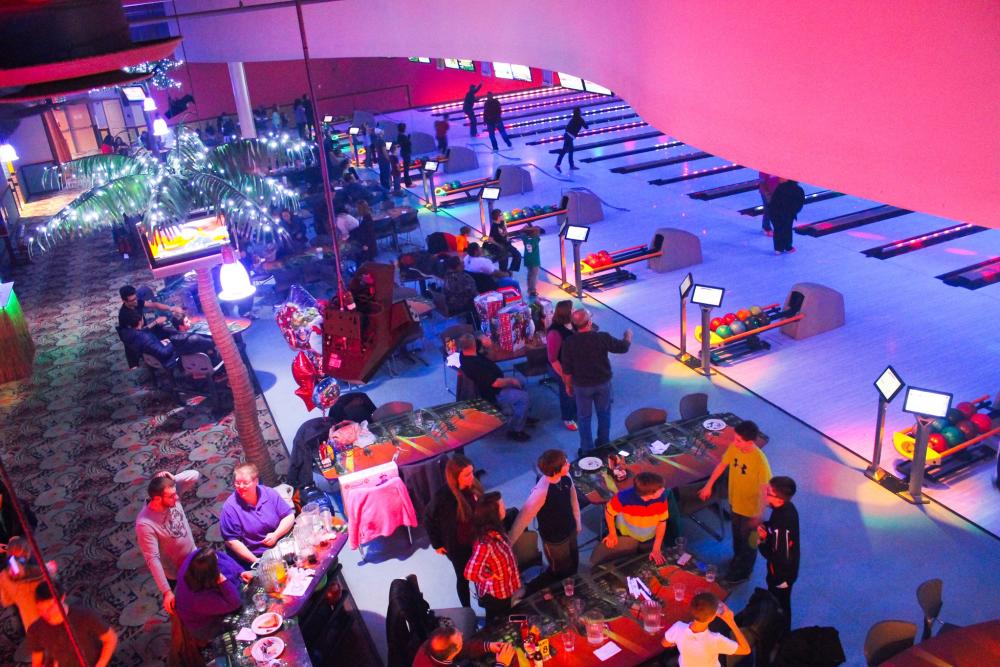 5. Crazy Pinz
Another great venue option for a fantastic party is at Crazy Pinz, where you can go bowling and play a round of mini-golf!
If you want to have a party at Crazy Pinz you have the option of choosing from 3 party packages that range from a bowling party to the ultimate party. All packages include a party area, a birthday hostess, a soda for each guest, and money for arcade games! At Crazy Pinz, there are endless opportunities for fun with their: bowling lanes, laser tag facility, bumper cars, mini-golf course, and a water park of foam balls! 
Cost: $11.95-14.95 per party guest. Ages 3+ up. For more information on the details of the party packages, check out the Crazy Pinz website.
6. TinCaps Baseball Game
A party at at TinCaps game is an experience I can personally say is great fun. I celebrated my 30th birthday at a game, even throwing out a first pitch!
Cost: $150 includes 10 game tickets, 10 concession vouchers, 10 Sweetwater Fun Zone vouchers, 12 cupcakes, first pitch for the birthday person and an autographed team ball. Additional packages are available for all-star tickets for $190 and Xfinity Home Run Porch for $230. Additional tickets may be purchased. Non-season options also available.
7. Lazer X
Enjoy an hour and a half in the Birthday Party room plus two Laser X games and $4.00 in arcade tokens per person. Your birthday star will also receive a VIP Pass!
Cost: Starting at $14.95/person plus any food and beverage you purchase. Ages 10+ up.
8. Art Party at Michael's
This creative party couldn't be simpler. Just schedule your party with one of our local Michael's store, select your project and celebrate the special day with whatever food and sweet treats you provide. Michael's will provide invitations, thank you cards or goodie bag tags, and crafting prep and instruction.
Cost: $120 staff set-up for 8 guests and $10 for each additional guest. Ages 4+ up.
9. Gymnastics Party
Area gyms will allow you to host a party complete with gymnastics instruction for your child and their friends. This is a great idea if you have a child interested or enrolled in a gymnastics program. Check out More Than Gymnastics or Summit Academy for details and costs. Ages 2+ up.
10. Paintball Plex
Located just north of Fort Wayne on US 3 in LaOtto, the Paintball Plex offers year-round birthday fun. The cost of the party depends on the package, but includes up to one hour of play, equipment and paintballs.
Cost: Starting at $25 for up to 8 players plus any food and beverage you purchase.
11. T.A.G. Art Company
Make magical memories at the T.A.G. Art Company's fun farm, which features a storybook world set on 25 acres. Party settings include the alien spaceship, "The Little Old Lady's" shoe, and the Fun Farm castle. With each playhouse having at least 100 square feet of usable space, and additional space is available outside of the playhouse for tents! 
T.A.G art can also bring the fun to your event with balloon art, face painting, and costumed characters. Learn more at www.tagartcompany.com/fun-farm
12. Swimming Celebration
Take your celebration to the Carroll High School Natatorium, where your little fishy and friends can swim for the day away. What a great idea all year round!
Cost: $95 for up to 30 guests
13. Country Kitchen SweetArt
For the kids who love to be in the kitchen and enjoy the sweet rewards of their work, check out birthday parties at Country Kitchen. Each student will make a painted chocolate sucker, decorate a cookie and a jumbo cupcake. Parents can relax and enjoy the party while their staff takes care of all the class preparation and cleanup. Party includes invitations, cake with an edible image, place setting, 60 minute class plus additional 60 minutes of classroom use.
Cost: $185 for 10 students with extra guests making treats at $15/person. Ages 3 to 103.
14. Roller Dome
It doesn't get more classic Fort Wayne than the Roller Dome. Make new memories by hosting your child's next birthday at a place where nostalgia reigns. Parties are for at least 10 people for two hours time and include admission, skate rental, reserved table, balloons, soda, light stick for the birthday person, and invites. You can also add ice cream, hot dogs or pizza and more beverages.
Cost: $109 to $299 depending on which package you select.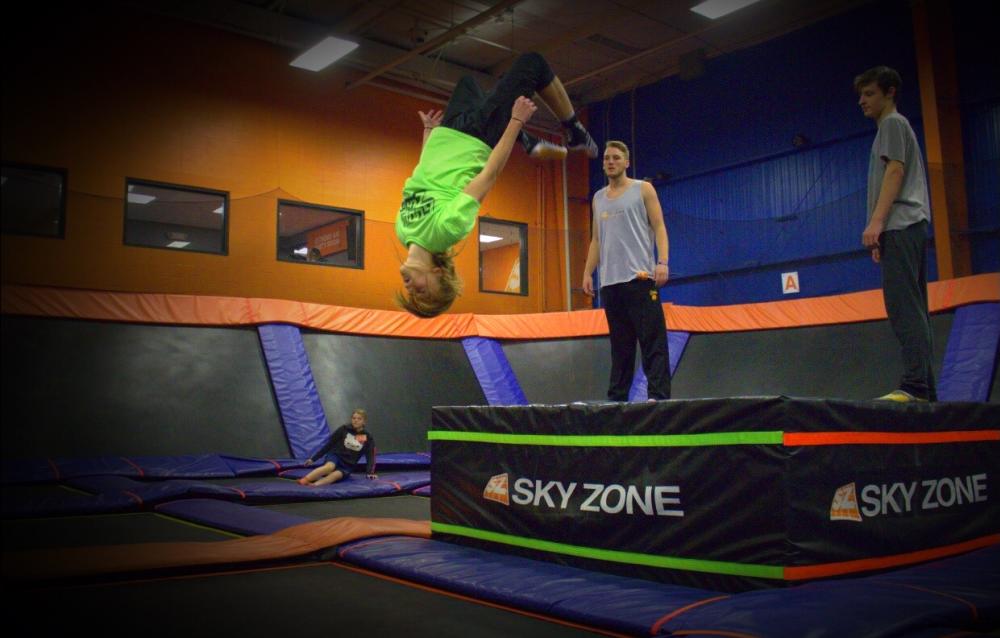 15. Sky Zone
Elevate your next birthday party at Sky Zone. Choose from premade birthday packages, add in upgrades, or personalize your party.
All packages include 2 and a half hour party experience, 90 minutes of jump time, access to the Foam Zone & SkySlam, Skysocks for each jumper, one hour in the private party room after your jump time, and more.
Various packages are available, some are dependent are days. The cost ranges from $219 to $599.
Here's to your next birthday party in Fort Wayne. Happy Celebrating!
This post was originally published in September 2011 and has been updated.