What could be better than regular, old ice cream? Eating ice cream on National Ice Cream Day! 
Fort Wayne, Indiana provides a wide array of styles for ice cream gurus. You might one day find yourself eating extreme shakes, and other days, you'll find yourself eating ice cream to Elvis' greatest hits. 
Your options are endless, it feels. The local ice cream scene has skyrocketed into fashionable styles in which every ice cream creation can be seen in a light of beauty. Ready to explore some of the various ice cream selections here in Fort Wayne, Indiana? Here's a guide on what you might want to check out right away: 

The 9 Best Local Ice Cream Spots in Fort Wayne, Indiana
1. The Stand
A well-known stop for any summer fanatic, The Stand presents a broad menu of options. The sundaes and "mudslides" are nothing short of perfection. If you're feeling very adventurous, consider their Brownie Bomb. Treated with extra chocolate goodness and brownies, the Brownie Bomb is a chocolate lover's go-to treat. Sundaes aren't any joke at The Stand.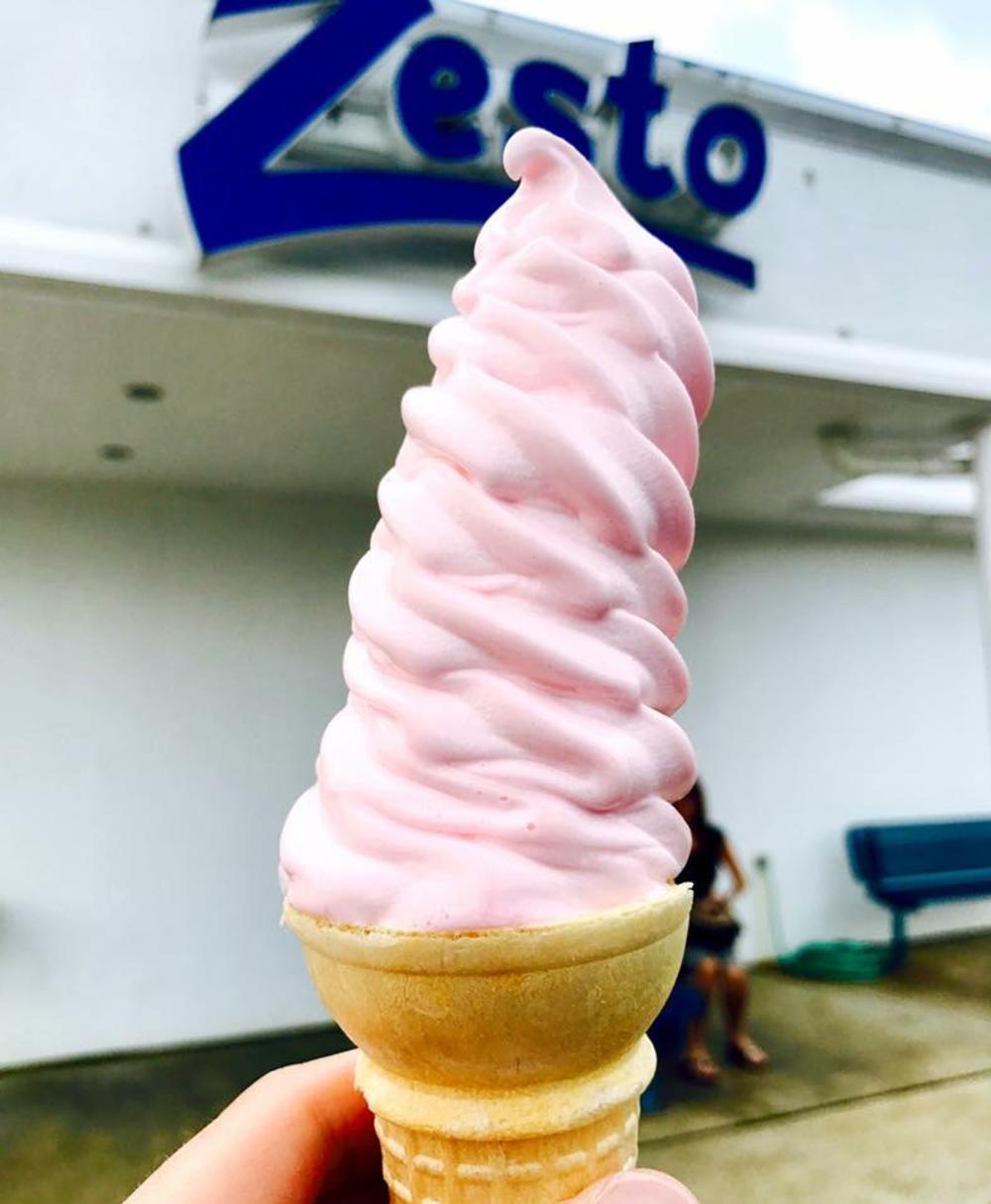 2. Zesto Ice Cream
We've all been raised with Zesto Ice Cream, and that is why we love it so much. There's something for everyone. Just ask what their flavors are, and you'll find the perfect taste for your ice cream. The Razzles are a popular item. With a mixture of just about anything, you'll have one delicious experience. The dipped cones aren't too shabby either.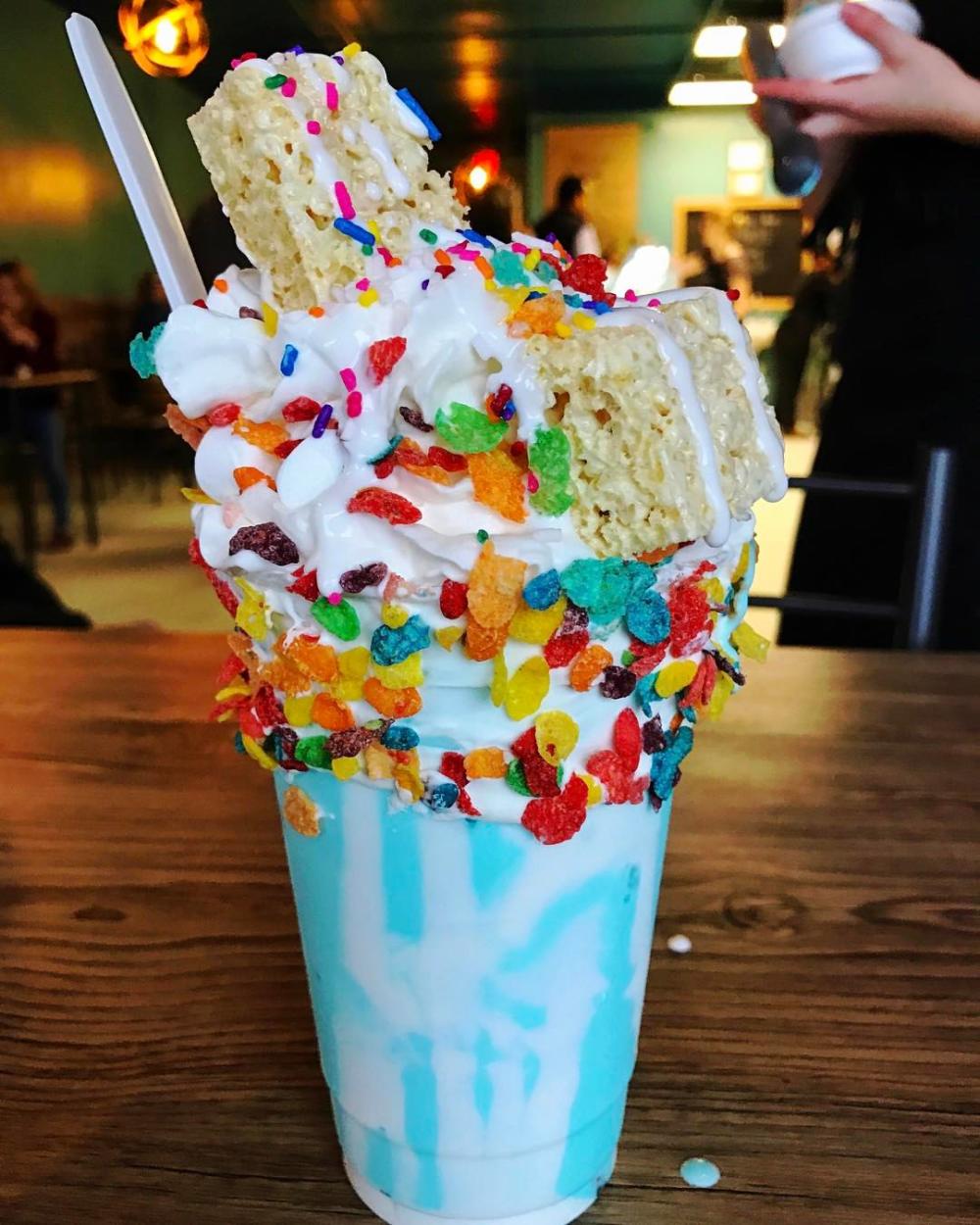 3. Just Cream: Ice Cream Boutique
Hand served ice cream at its best. Browse the endless opportunities for your ice cream fix at Just Cream! You'll find that the Extreme Shakes and Cones hold strong notoriety within the local ice cream community. By the way, did you know they also have ice cream sandwiches? This establishment surely holds innovation at the tallest extent when it comes to making the ice cream stylish and fun.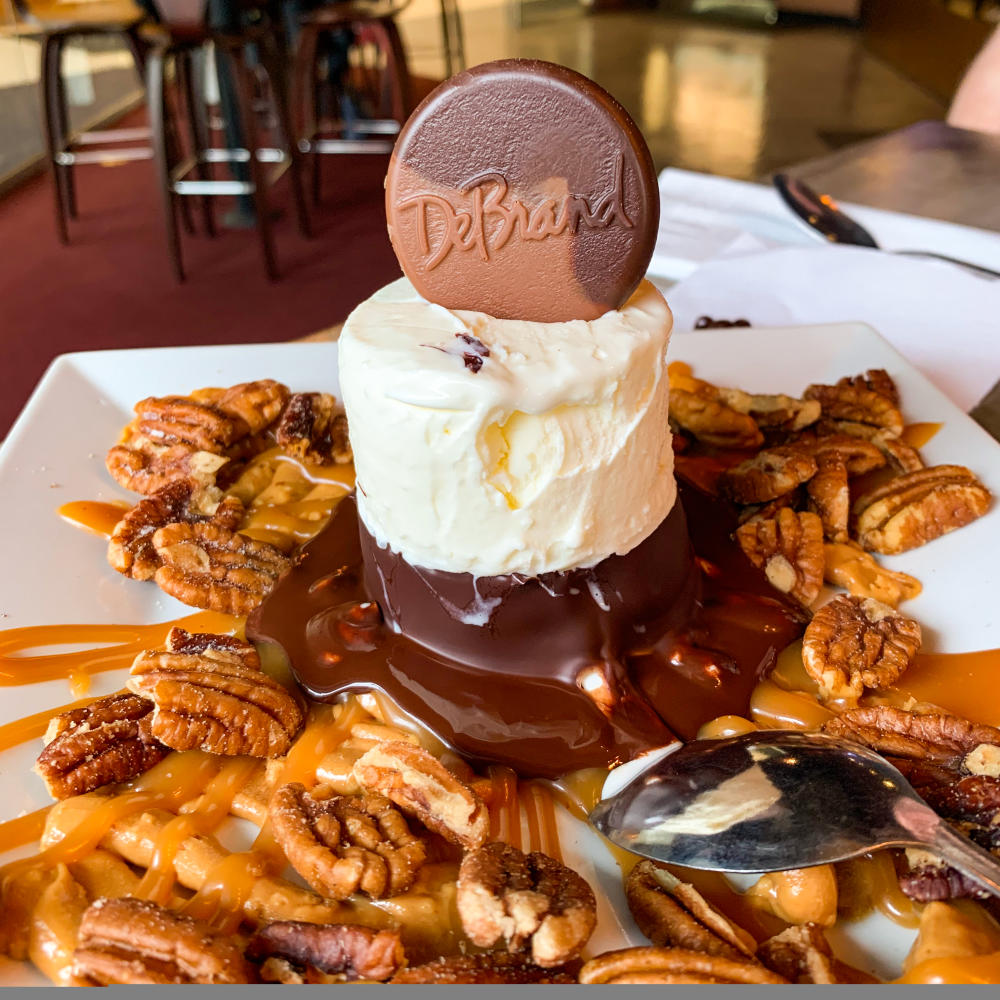 4. DeBrand Fine Chocolates
A Fort Wayne staple that meets the demands of every chocolate fan. One of the most photogenic ice cream that I've ever seen, belongs to DeBrand Fine Chocolates. As you browse their sundaes, you'll fall in love more and more. A sundae with dark chocolate and tart raspberry with a host of almonds is calling your name.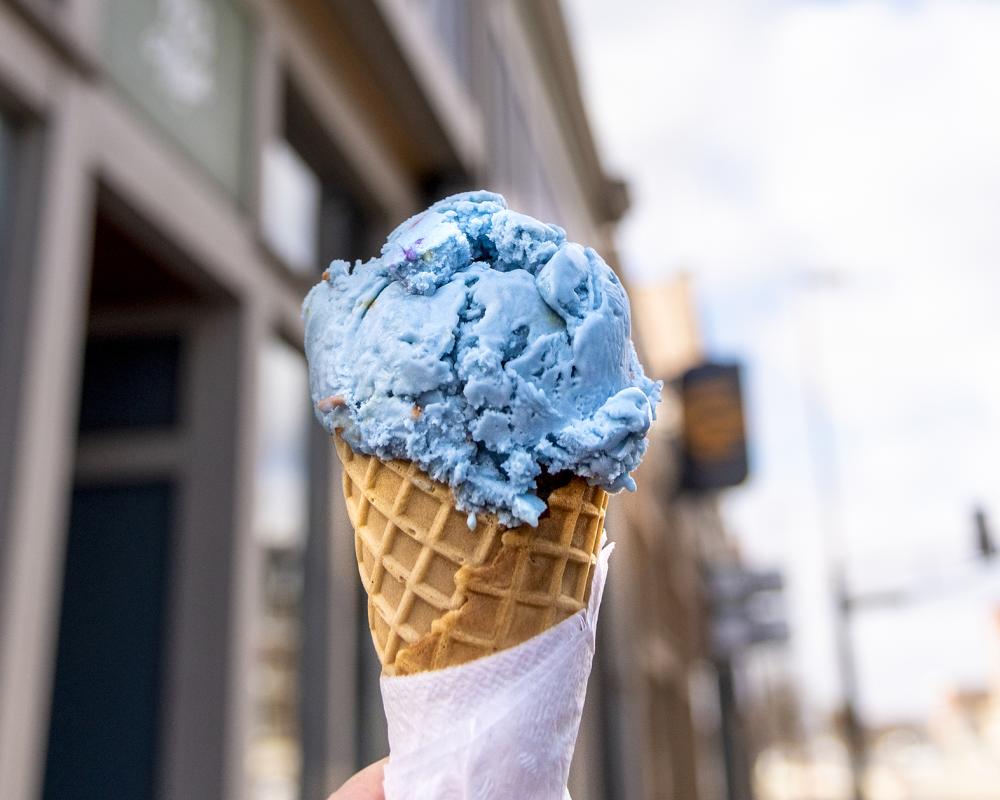 5. Sweets on Main
One of the newest ice cream spots in Fort Wayne located right downtown, Sweets on Main will satisfy your cravings with 20 different ice cream flavors, plus delicious sundaes, floats, and more! Their selection even includes dairy-free and vegan options, so everyone has something to enjoy. When you step up to the counter, consider trying one of their Brownie Sundaes. You will not regret it!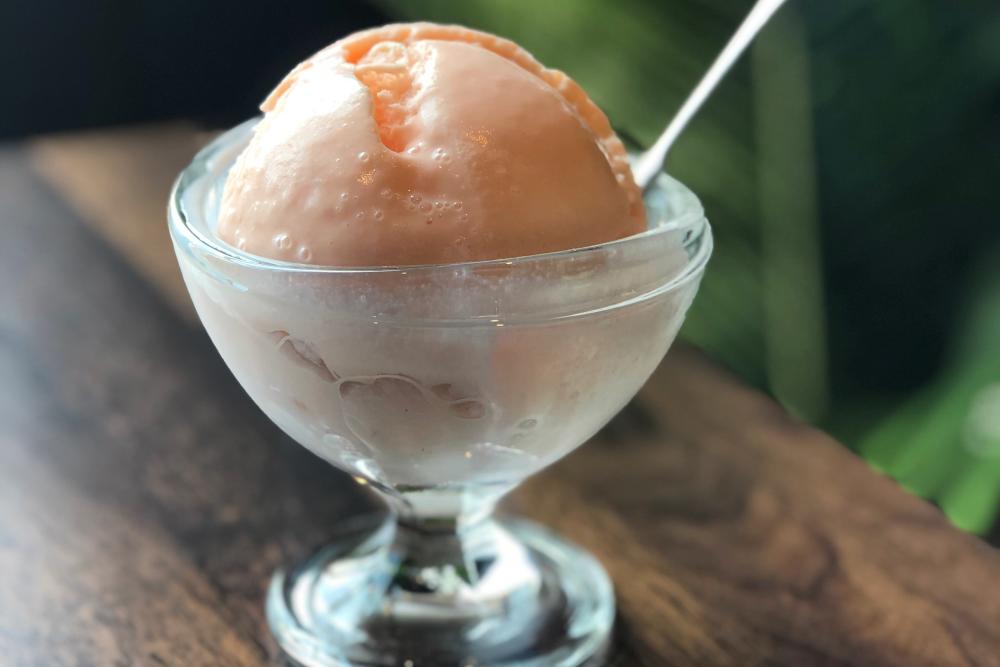 6. Crescendo Coffee and More
Crescendo Coffee and More is SO much more than just a coffee shop. While you'll want to enjoy their coffee, pastries, and breakfast in the morning, be sure to head back later for dessert! They offer 12 different ice cream flavors, as well as shakes, sundaes, and more. And, hey, if you want to enjoy ice cream with your breakfast, we won't judge!
7. Rusty's Ice Cream
This '80s-themed ice cream shop is the newest addition to Fort Wayne's sweets scene! Rusty's Ice Cream serves "super-premium" ice cream that is packed with rich flavor. They'll also have sugar-free and dairy-free ice cream options, too. The atmosphere incorporates the 1980s theme in every detail, from the bright paint colors to the jukebox. Stop by Rusty's for a cone or sundae soon!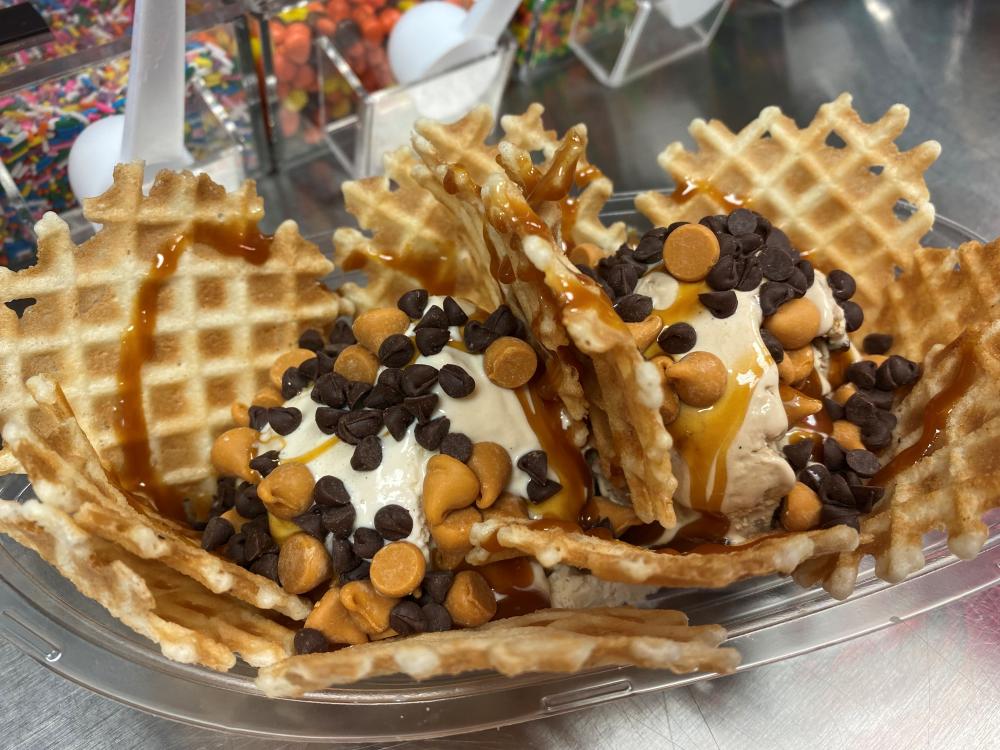 8. Oh Five Scoop Shop
Enjoy shakes, cones, specialty sundaes, and plenty of sweet and salty toppings that everyone will love! Next time you visit Oh Five Scoop Shop, be sure to try the Fiver — kind of like a flight of ice cream — with 5 scoops of ice cream and up to 5 different sauces! Or try the Nach-Ohs, with homemade waffle chips topped with ice cream and toppings.

9. Brooklyn Pints
Try Fort Wayne's newest ice cream shop! Brooklyn Pints offers exotic flavors of ice cream and vegan ice cream. Mix it up and try the London Fog and Thai Tea flavors! They also sell pints so you can take their delicious favors with you and enjoy at home! 
10. Kilwins
If you're looking to satisfy everyone's sweet tooth, Kilwins is just the place. Discover 24 different ice cream flavors, or go beyond the ice cream with Macinac Island fudge, caramel apples, and tons of chocolate-covered treats. Located near The Landing in downtown Fort Wayne!
This post was originally published in July 2018. Last updated in April 2022.