The Fort Wayne Children's Zoo has won many accolades over the years, and locals can tell you why. It's hard to think of a better place to spend a day, whether you have a bunch of kids with you, or if you're on own, or visiting with a friend.
NOTE: Due to COVID-19 prevention measures, the Fort Wayne Children's Zoo will open to the public to Members Only from June 14 – July 3. The Zoo will open to the public on July 4, and extend its 2020 season through October 31. See more attraction reopening information.
During your next visit, here are the highlights you can't miss or rather the "best of the best" in all four areas of the Zoo!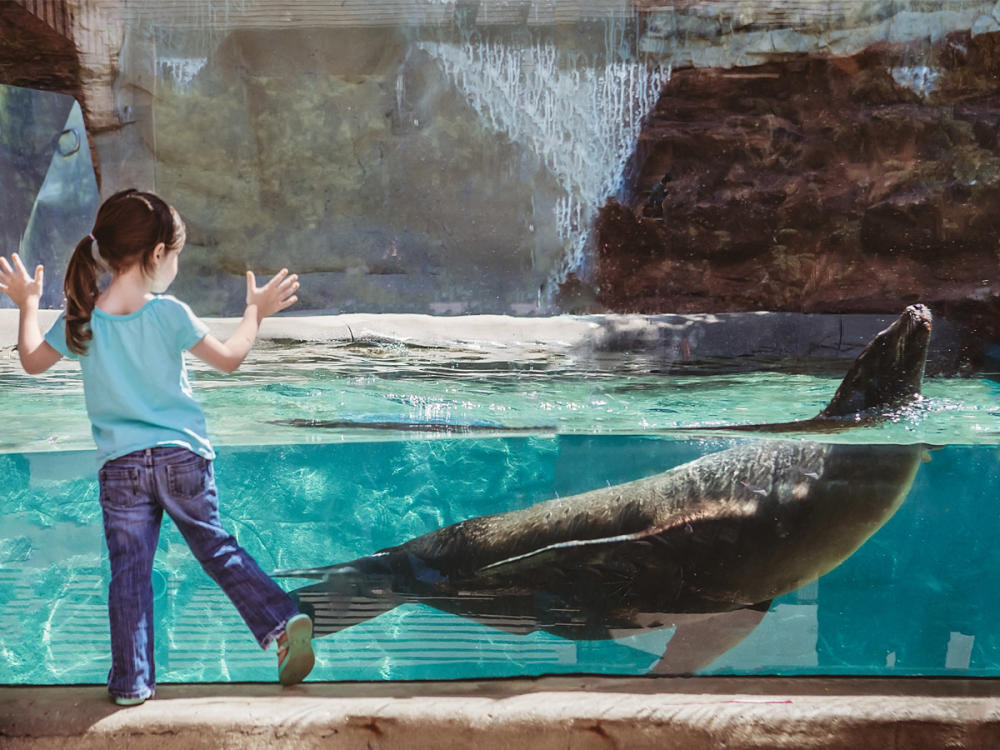 The Best Things to Do at the Fort Wayne Children's Zoo
Central Zoo
Best Ride
After you've spent a while on your feet, a ride on the Z.O.&O. Railroad is a must. Its path around the Zoo and its surrounding areas offers refreshment on a hot day, and it's interesting to view parts of the Zoo you don't see on a typical visit. Enjoy the lake, and look closely — you may spy a dinosaur hidden in the trees!
Best Snack
Popcorn isn't flashy, but it's a fun, easy-to-eat snack that is perfect for warding off hunger between meals. Pick up a bag at the refreshment stand near the pony trail.

Best New Animal
Be sure to check out Zuko the penguin chick, hatched here in December 2018. He's easy to spot for now, in his pre-molted blue coat.
Best Hands-On Experience
Two vie for the title here — you can get all the attention you want (and more!) in the Indiana Family Farm goat exhibit. Feed or pet the goats and you're guaranteed several furry friends. For the child who has always wanted a pony, riding on the pony trail (near the entrance to the Indonesian Rain Forest) is a must. The gentle ponies will take your little one on a few circles of the trail at a calm pace.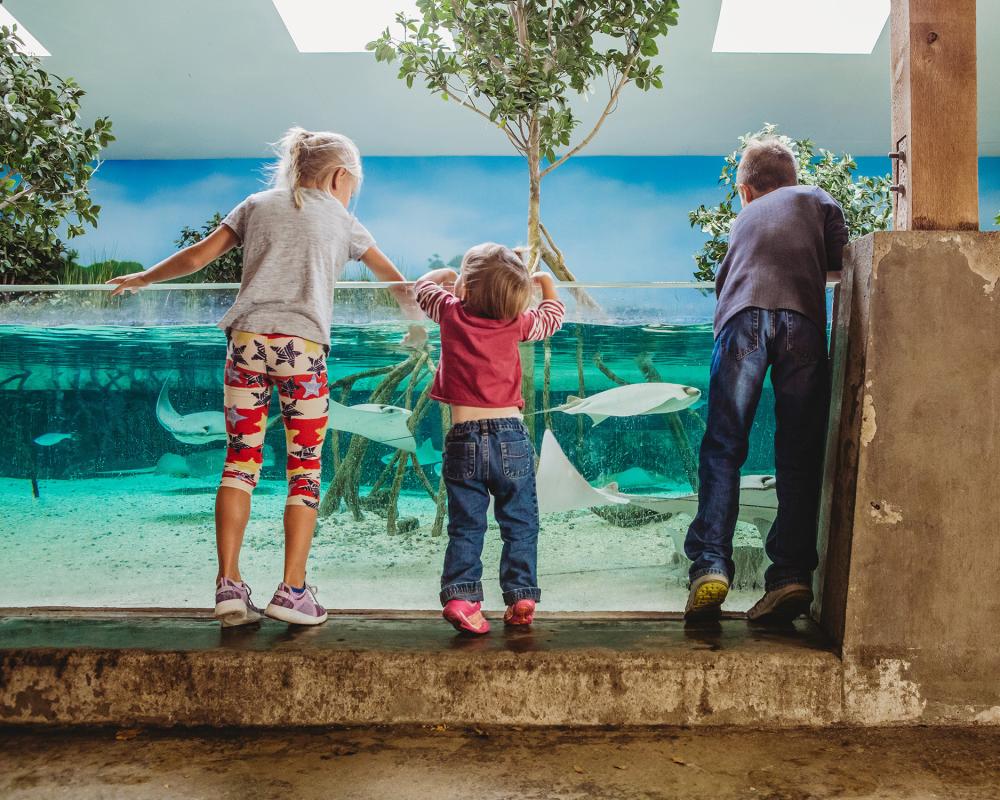 Best of Australian Adventure
Best Ride
I nominate my personal favorite Zoo ride — the Crocodile Creek Adventure. Step into your carved-out log boat, and you're in for several minutes of relaxation as you meander around the Australian Adventure on a gentle waterway. Narration alerts you to things to look at, and you're sure to spot more on your own. There are kangaroos, swans, dingoes, and more to see as you float under a canopy of green foliage. The Crocodile Creek Adventure is a great way to enjoy a little time off your feet.
Best Snack
No need to head to Disney for a Dole Whip — you can find them in the Australian Adventure at Matilda's. So refreshing!
Best New Animal
Check out the cool reef, where you'll see new giant groupers Yindi and Miki, interacting with the sharks. At around 40 pounds each, these are not your typical fish!
Best Hands-On Experience
Be sure to visit Stingray Bay, where you can "pet" a stingray as it swims past. Does its skin feel the way you would expect? You can easily find out in this hands-on exhibit.

Best of African Journey
Best Ride
When I asked my girls their favorite ride at the zoo, it was no contest: Sky Safari was the big winner. Treat your entire group to a bird's-eye view of the African landscape in this gentle ride, which lifts you 38 feet into the air. Dangle your feet in the breeze and enjoy the animals from high overhead. It's an experience you're sure to love.
Best Snack
It's hot in Africa — both the actual continent and the Zoo's version. So enjoy a cooling ICEE, which you'll find at the Market Oasis.
Best New Animal
Check out Babatunde, the baby sitatunga born here in January 2019. Sitatungas are a type of antelope, but when you see Babatunde frolicking in the enclosure, he may remind you of Bambi.
Best Hands-On Experience
Head over to the giraffe area where you can hand-feed one of these gentle giants from a high treehouse platform.

Best of Indonesian Rain Forest
Best Ride
Make your way through the Indonesian Rain Forest, and you'll emerge to the sound of festive organ music. You're not in church — that's the Endangered Species Carousel. This ride is perfect for even the youngest tots, who can ride on a variety of brightly-painted Southeast Asian animals or ride in a seat if they're feeling less adventurous. The carousel provides a great break under a cool canopy before you head out to see more of the rain forest animals.
Best Snack
You've worked up an appetite on your journey through Southeastern Asia. Stop at the Treetops Cafe (next to the carousel) for a tasty and filling flatbread pizza.

Best New Animal
She's not new this year, but she's a toddler in orangutan years: five-year-old Asmara can captivate an audience for quite a while with her antics. Take a break from the heat in the cool orangutan viewing area, where Asmara and the other three orangutans swing from vines, groom each other, and play with food.
Best Hands-On Experience
Spend some time in Dr. Diversity's Research Station, located just prior to the entrance to the rain forest dome. Here, kids of all ages can peer through microscopes, view a Komodo Dragon close-up, and see various tropical giant bugs and snakes.
Now it's your turn! What are your favorites at our Fort Wayne Children's Zoo?
FORT WAYNE CHILDREN'S ZOO
Address: 3411 Sherman Blvd Fort Wayne, IN 46808
Phone: (260) 427-6800
Website: Visit Website
Visit website for hours.
This blog was originally published in May 2019 and has been updated.