These are a few of the great events happening in Fort Wayne in June. For a complete list of events, browse the Visit Fort Wayne Calendar of Events. 
June 1 – 2 / Headwaters Park
Take part in a two-day celebration of Arab culture! Try a delicious falafel, relax with the rich sounds of Arab music, enjoy camel rides, and browse the Souk – a marketplace filled with art, leather goods, candles, tea, and more.
June 1 / Arts Campus Fort Wayne
Cyclists begin at Arts Campus Fort Wayne and set off on one of five tour distances. The excitement continues at the Finish Line Celebration with family-friendly activities, food trucks, a beer garden, and the Spring Cycle Expo!
June 1, 2, 4 – 6, 14 – 16, 25 – 30 / Parkview Field
Grab your tickets and come cheer on the TinCaps this month. Experience the excitement first-hand at one of the best Minor League Baseball stadiums in the country!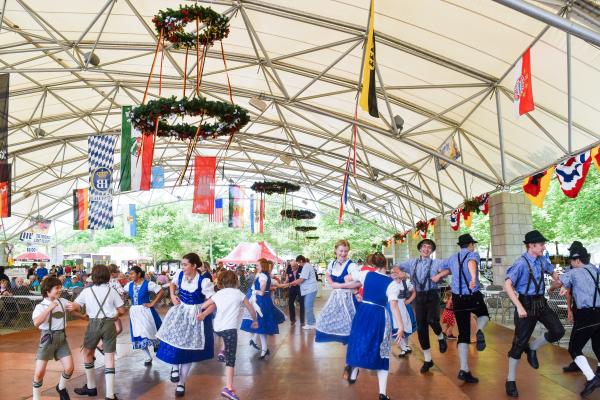 June 2 – 9 / Headwaters Park
Come eat, drink, and dance together during a week-long celebration of German heritage! Don't miss the traditional festival tent opening at 11am on June 5 – complete with homemade sauerkraut.
June 3 / Memorial Coliseum
Experience a night of music with the legendary Paul McCartney, whose songs have transformed the music industry for the last 50 years. Hear personal stories from his years in music, songs from his solo career, and beloved tunes from The Beatles catalog.
June 4 / Embassy Theatre
Don't miss your chance to see the incredible Criss Angel in Fort Wayne! He has dominated the world of magic for years, and his unplugged show is a theatrical experience sure to thrill audiences.
Touring Concerts
Find a concert for every taste this June! Experience amazing tunes at one of these touring shows.

June 4 – 8 / Downtown New Haven
This annual festival celebrates the Hoosier spirit with a weekend of family-friendly fun! Enjoy the festivities in New Haven, just a short drive from downtown Fort Wayne.
Through July 7 / Botanical Conservatory
Step inside the exhibit tent for an up-close look at live butterflies. Learn how local plants help caterpillars grow into incredible winged creatures!
June 8 – 9 / Fort Wayne 122nd Air National Guard Base
The Fort Wayne Air Show takes off with two days of non-stop, high-flying action! This free festival features the US Air Force Thunderbirds, world-class parachuters and air performers, ground entertainment, a 21+ beer garden, and more.
June 8 – 9 / The Old Fort
Experience living history as The Old Fort recreates the events of the historic Siege of Fort Wayne during the War of 1812. The weekend features battle reenactments, period artisans, demonstrations, and hands-on children's activities!
June 11 / Clyde Theatre
Catch Hozier's Wasteland, Baby! Tour live at The Clyde Theatre, Fort Wayne's newest concert venue! Don't miss Grammy-nominated tunes from this indie rock favorite.
June 13 / Memorial Coliseum (Parking Lot)
Celebrating 25 years, the seven-day, seven-city HOT ROD Power Tour brings more than 6,000 vehicles to Fort Wayne! The event is free for spectators, with free parking at Purdue University Fort Wayne.
June 13 – 16 / Headwaters Park
Mark your calendars for BBQ Ribfest! Whether you prefer hot and spicy or sweet and tangy, your taste buds are in for a delicious time. Come enjoy four days of brews, live music, and of course finger lickin' good barbecue!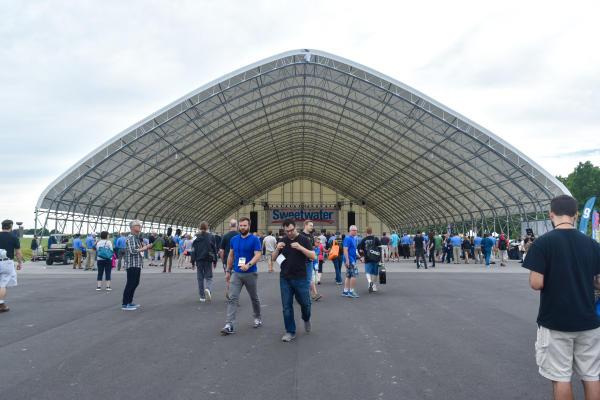 June 21 – 22 / Sweetwater
Calling all music lovers! Check out a weekend of deals, workshops, performances, and giveaways at Sweetwater. Both days are free and open to the public!
Summer Concert Series
Bring your blankets and lawn chairs or dance the night away with some of the best bands in Fort Wayne!
June 22 / Parkview Field
Grab a ticket for one of the area's largest beer tastings! Join the fun at Parkview Field and discover over 100 beers to sample.
June 24 – 30 / Embassy Theatre
Jugglers from around the country will visit Fort Wayne for an incredible week of workshops, competitions, and much more. Don't miss your chance to catch one of the thrilling juggling shows!
June 27 – 30 / Headwaters Park
Enjoy a taste of Greek culture during this annual celebration at Headwaters Park. Experience four days of Greek cuisine, music, dancing, and more!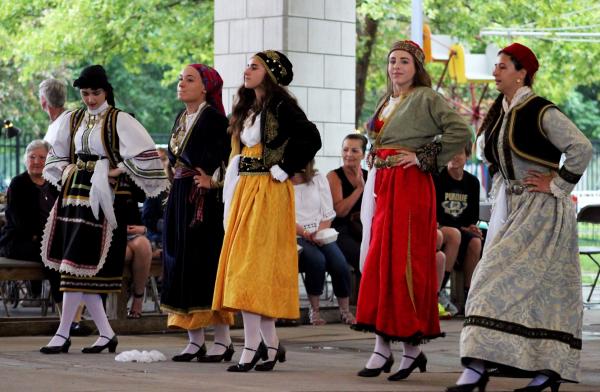 June 29 / Corner of Wayne and Calhoun – Downtown Fort Wayne
Enjoy an exciting celebration of the street performer! BuskerFest is a family-friendly festival featuring quirky and unexpected live art. Discover living statues, chalk artists, aerialists, fire dancers, jugglers, mimes and more. Free admission!
Thursdays through August 29 / Freimann Square
Every Thursday this summer, grab a bite from your favorite Fort Wayne food trucks and enjoy a relaxing lunch in the park! Music, activities, and food truck fare are available 11:30AM – 1:30PM.
Watch More...