These are just a few of the great events happening in Fort Wayne in September. For a complete list of events, browse the Visit Fort Wayne Calendar of Events.
Auburn-Cord Duesenberg Festival
Through September 2 / Auburn, IN
Join classic car enthusiasts from around the world in Auburn, Indiana! This annual festival features the Parade of Classics, the Auburn Auctions, and events for the whole family!
Grabill Country Fair
September 6 – 8 / Downtown Grabill
Let the fall festivities begin at the Grabill Country Fair! This country-style fair highlights the area's Amish heritage, and features amazing food, all-ages activities, and shopping in the heart of Grabill.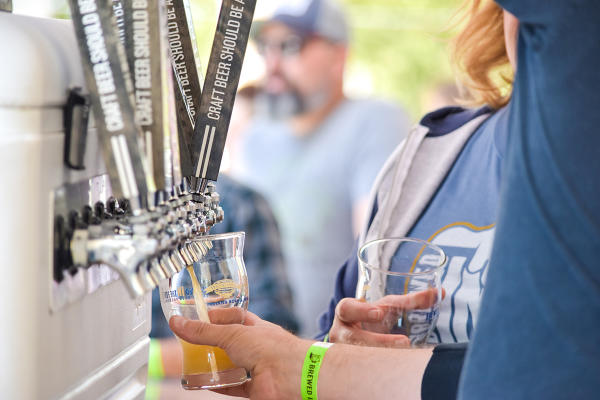 Brewed IN the Fort Craft Beer Festival
September 8 / Headwaters Park
Adults 21+ are invited to the annual Brewed IN the Fort Craft Beer Festival, celebrating locally crafted beers, ciders, food, and entertainment!
West Central Home & Garden Tour and ArtsFest
September 8 – 9 / West Central Neighborhood
Tour an eclectic variety of historic homes in the West Central Neighborhood! You'll also want to stroll the ArtsFest and shop goods from over 40 local arts and craft vendors. Or grab a bite to eat and enjoy the music!
Korea Festival
September 8 / Allen County Public Library – Main Branch
Experience a taste of Korean culture! Bring family and friends to enjoy games, delicious food, and a variety of performances at this free celebration.
September 9 / Downtown Fort Wayne
Celebrate the 20th annual Be a Tourist in Your Own Hometown! Visit 16 Fort Wayne museums and attractions for FREE on Sunday, September 9 from Noon–5 pm.
Middle Waves Music Festival
September 14 – 15 / Headwaters Park
Don't miss this two-day destination music festival in the heart of downtown Fort Wayne! The 2018 lineup features Dr. Dog, GoldLink, Joywave, Lizzo, and many more national, regional, and local acts. Two of the three stages are FREE! All ages, backgrounds, and music preferences are invited to have the time of their lives.
Johnny Appleseed Festival
September 15 – 16 / Johnny Appleseed Park
The Johnny Appleseed Festival returns for its 44th year! Satisfy your sweet tooth with a caramel apple, purchase handmade goods, and enjoy demonstrations from the pioneer days. Free admission!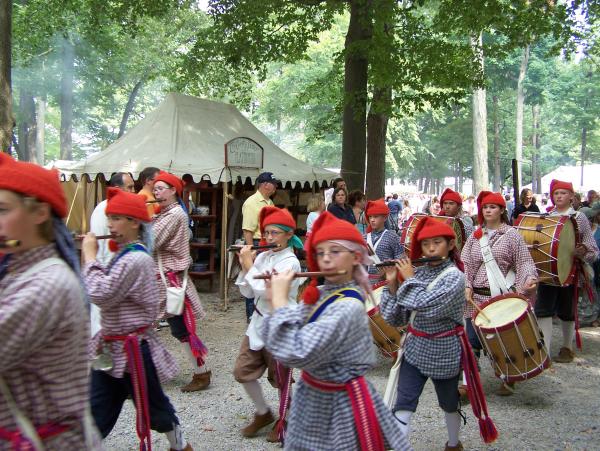 Fall Festivities
Celebrate the changing leaves and cooling temperaturess with these fall favorites!
Monarch Festival / Sept. 9
Kuehnert Dairy Fall Festival / Sept. 14 - Oct. 21
Chainsaw Carving Festival / Sept. 22
Experience the Arts
See, hear, and become immersed in the arts this month!
Art Moves / Sept. 6
Artlink: 40 Amazing Years, 1 Big Party / Sept. 8
Fort Wayne Arts Festival / Sept. 8 – 9
Fort Wayne Civic Theatre: Rock of Ages / Sept. 14 – 23
All Access: Exploring Humanism in the Art of Chuck Sperry / Opens Sept. 15
Art This Way Art Crawl / Sept. 21
All for one productions: Bentley / Sept. 21 – 30
Art at the Riverside / Sept. 22
Fort Wayne Ballet: Light Rain / Sept. 28 – 29
Medieval to Metal: The Art and Evolution of the Guitar / Opens Sept. 29
Modest Mouse
September 21 / Foellinger Outdoor Theatre
American indie rockers, Modest Mouse, will hit the stage at the Foellinger Outdoor Theatre on their US tour! Hear favorites like "Float On," "Dashboard," and many more.
90 Years of Film Series: The Sound of Music
September 21 / Embassy Theatre
The Embassy Theatre continues celebrating its 90th anniversary with films from each decade of its existence. Join the fun this month and catch the 1960s favorite, The Sound of Music!
Jim Gaffigan: The Fixer Upper Tour
September 21 / Memorial Coliseum
Enjoy an evening full of laughter with stand-up comedian, Jim Gaffigan. His Fixer Upper Tour revolves around fatherhood, and Jim's observations on life.
FantastiCon S6-E18
September 22 – 23 / Grand Wayne Convention Center
Comic book, anime, sci-fi, and pop culture fans rejoice! FantastiCon returns to Fort Wayne will all new guests, collectables, panes, and more.
Move to the Rhythm
This September, enjoy the rush of incredible music performances around the city!
Alice Cooper / Sept. 1
Hotel California / Sept. 3
Gaelic Storm / Sept. 5
Bruce in the USA / Sept. 7
Whiskey Myers / Sept. 13
Mastodon and Donosaur Jr. / Sept. 14
Anderson East / Sept. 15
Lee Ann Womack and Marty Stuart & His Fabulous Superlatives / Sept. 15
REO Speedwagon / Sept. 26
Cherub / Sept. 30
Fort4Fitness Fall Festival
September 28 – 29 / Parkview Field
Participants of all ages and fitness levels can join the fun with six different walk/run events. Don't forget to enjoy the free expo at Parkview Field, including demonstrations and giveaways!
Riverfront Free Film Series: Troop Beverly Hills
September 29 / Johnny Appleseed Park
Participate in Beverly Hills and wilderness-themed activities, before gathering 'round the campfire to enjoy a screening of Troop Beverly Hills. Bring lawn chairs or a blanket, plus a snack to munch on. Free admission!
Sesame Street Live! Let's Party!
September 30 / Memorial Coliseum
Join the sunniest and funniest street celebration when Sesame Street Live! Let's Party! Arrives at the Memorial Coliseum. Catch your favorite Sesame Street pals in this new sensory adventure live on stage!
Watch More...