Top Events in Fort Wayne, Indiana - November
November 5, 13, 19, 20, 21, 25 / Memorial Coliseum
It's hockey time! Grab your tickets, join the jungle, and come cheer on the Fort Wayne Komets as they take the ice in the quest for victory.
November 8, 9, 18, 24, 29 / Memorial Coliseum
Basketball season is back! Head to the Memorial Coliseum to catch the Mad Ants in action at home this month.
Veteran's Day Parade and Ceremony
November 6 / Memorial Coliseum
Join the community to pay tribute and show gratitude to all who have served our country. The Veteran's Day Parade begins at 11am, with a special ceremony to follow.
Fort Wayne Village Marketplace
November 12 - 13 / SportONE/Parkview Fieldhouse
Let the holiday shopping begin! The Village Marketplace is filled with unique gifts, home décor, artisan pieces, fashion, wine and food, and so much more from top local vendors.
Christkindlmarkt
November 13 / Park Edelweiss
Shop two stories of vendors selling arts, crafts, paintings, woodworking, candles, ornaments, sewn, knitted and crocheted items for gift giving and decorations. While shopping, enjoy a lunch of German Bratwurst and Potato Salad, and a glass of Gluhwein (hot, spiced wine).

Headwaters Park Ice Skating
Opens November 20 / Headwaters Park
Grab your mittens and head downtown for ice skating at Headwaters Park! Celebrate the season at the outdoor rink with friends and family, as you zip and twirl around the ice. Guests are invited to bring their own skates or rent a pair at the rink.
Christmas on Broadway
November 19 / Broadway Plaza (2810 Beaver Ave.)
Continuing an annual tradition, Christmas on Broadway kicks off the holiday season with a spectacular tree lighting, parade, and fireworks display!
STEAMSgiving
November 26 - 28 / Science Central
Celebrate Science, Technology, Engineering, Arts, and Math at STEAMsgiving, a three-day event at Science Central. An expansion of Science Central's former Festival of Trains event, STEAMsgiving highlights a range of hobbies and activities in the STEAM spectrum. Of those hobbies, model railroading continues to be an integral part of the event, with groups of miniature train enthusiasts attending with their locomotives and layouts.
Alpine Holiday Showcase
November 20 – January 2 / Botanical Conservatory
Come and wind down a "mountain path", at the Botanical Conservatory's version of the Alps, offering a bold glacial display that will have you basking in the cool blues of winter offsetting the rich deep colors of holiday poinsettias.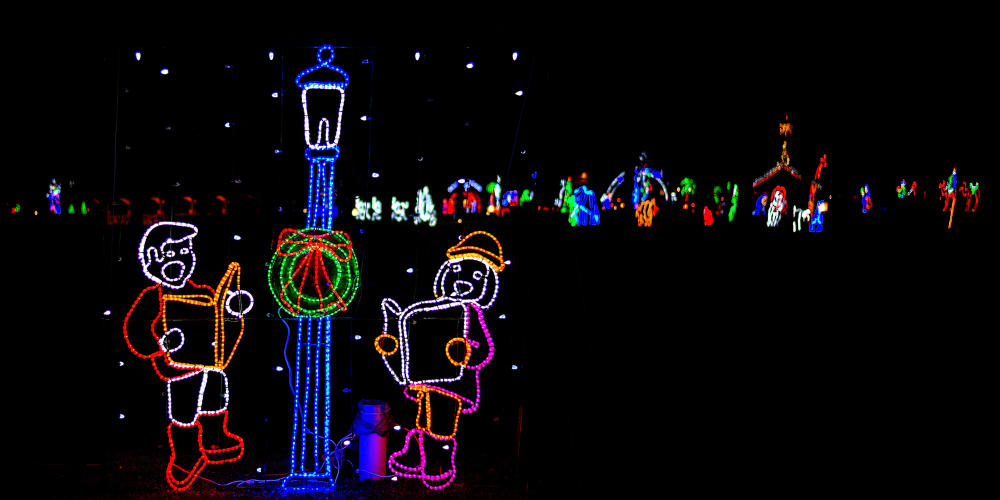 Fantasy of Lights
November 16 – December 31 / Franke Park
Journey the 2-mile Fantasy of Lights driving trail through Franke Park and discover more than 130 breathtaking, larger-than-life light displays! Complete the experience at the Christmas Village, with a variety of food and craft vendors to accent the popular walk-through event at the end of the driving route.
Miracle on Jefferson Holiday Bar Pop Up
November 24 - December 25 / Copper Spoon
Come to this holiday oasis for over the top festive decor and themed cocktails

HolidayFest featuring the Night of Lights
November 24 / Downtown Fort Wayne
Gather with family and friends, join the countdown, and see Santa and His Reindeer, the Merry Christmas Wreath, and other displays come to life with lights! Downtown Fort Wayne sparkles with holiday lighting ceremonies and festive activities for the evening. HolidayFest featuring the Night of Lights is a Fort Wayne tradition you won't want to miss!

Festival of Trees
November 24 – December 1 / Embassy Theatre
Holiday magic fills the Embassy Theatre during the Festival of Trees! This festival features dance performances, youth entertainment, and breathtaking tree displays decorated by local organizations.
Festival of Gingerbread
November 26 – December 19 / The History Center
This holiday season, explore the Festival of Gingerbread—an annual tradition featuring giant gingerbread creations! Explore more than 100 intricate pieces of work made of edible materials, created by individuals ranging from pre-school students to professional chefs from around Fort Wayne.
Jurassic Quest
November 26 - 28 / Memorial Coliseum
You do not want to miss this dinosaur extravaganza! Watch dinosaurs come to life with themed rides, live shows, interactive science and art activities, bounce houses, and more.
Theatre Performances
Enjoy an evening at the theatre as you experience one of these thrilling stage performances.
Embassy Theatre: Broadway at the Embassy: Anastasia / November 3
Arts United Center: The Christmas Schooner / November 6 – 7, 12 – 14, 19 – 21
Williams Theatre: Laramie Project / November 12 – 14, 18 – 20
Embassy Theatre: The Elf on the Shelf: A Christmas Musical / November 17
Embassy Theatre: Broadway at the Embassy: RENT 25th Anniversary / November 20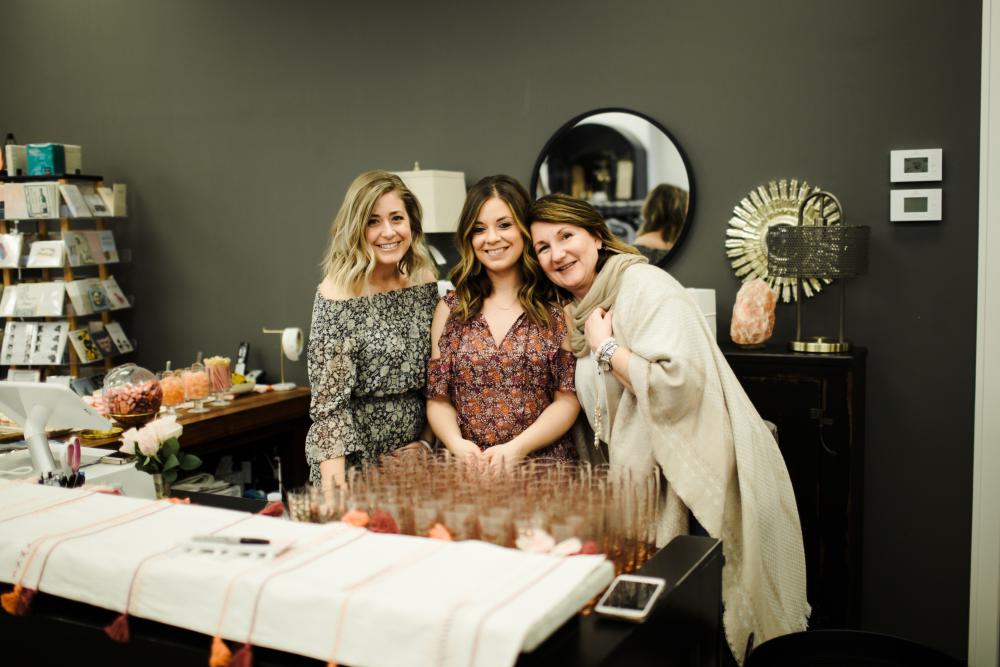 Days of Holly Shopping
November 27, December 4, 11, 18 / Downtown Fort Wayne
Shop small and shop local during Holly Shopping! Complete your holiday shopping with gifts from creative local vendors.
Seasonal Fun Runs
Break out the running shoes and join the fun at a few of our favorite festive running events!
19th Annual Santa Train
November 27 - December 5 / Fort Wayne Railroad Historical Society
Get your tickets in advance to climb aboard a vintage (heated) diesel locomotive for a 20-minute trip. Travelin' Tom's Coffee will be on hand serving warm beverages and baked goods.
Holiday Window Displays at Promenade Park
November 24 - January 3 / Promenade Park - Park Foundation Pavilion
Put on a hat and some mittens and stroll through Promenade Park to see the paper cut light boxes filling the windows of the Park Pavilion.
Christmas through the Ages
November 27 / The Old Fort
Enjoy learning how Christmas was celebrated in Fort Wayne during the 1700s & 1800s.  Artisans will present hand-crafted gift ideas, the Bakers of the Old Fort will offer their wares, and you're invited to warm up by the fire as we deck the halls.
Music for Every Taste
This November, discover live music that suits your unique taste. Gather your friends, grab your tickets, and catch one of these amazing concerts in Fort Wayne!
Clyde Theatre: Chevelle N.I.R.A.T.I.A.S. Tour / November 5
Embassy Theatre: Aretha: A Tribute / November 6
Clyde Theatre: Los Lobos / November 6
Clyde Theatre: Gojira / November 7
Zion Lutheran Church: Bach Collegium Opening Night / November 7
Clyde Theatre: Jinjer with Suicide Silence / November 10
Memorial Coliseum: MercyMe's inhale (exhale) Tour / November 12
Embassy Theatre: All Together Now! A Global Event Celebrating Local Theatre / November 12 - 13
Embassy Theatre: Home Alone with Live Orchestra / November 13
Clyde Theatre: John Hiatt & The Jerry Douglas Band / November 13
Embassy Theatre: TobyMac: The Theatre Tour / November 14
Clyde Theatre: The Musical Box Performs "A Genesis Extravaganza" / November 17
Clyde Theatre: Sebastian Bach / November 18
Clyde Theatre: An Evening with Brian Culbertson / November 19
Clyde Theatre: My Bluegrass Heart / November 28
Embassy Theatre: Fort Wayne Children's Choir Sing-Along / November 29