Discover a few of the amazing spring festivities happening in Fort Wayne this May. For a complete list of events, browse the Visit Fort Wayne Calendar of Events. 
May 1 – 5, 16 – 23, 31 / Parkview Field
Cheer on the Fort Wayne TinCaps at home in May! Enjoy an exciting, affordable baseball experience with family and friends in the heart of downtown Fort Wayne.

Fort Wayne Philharmonic
May 1 – 3, 11, 18 / Various Locations
This month, enjoy Fort Wayne Philharmonic performances including Rhapsody & Rhythm: The Gershwin Concert Experience and Dvorák and Janácek. Or catch an intimate music experience during Bach in the Barn at Joseph Decuis Farm.
Old Dominion
May 2 / Memorial Coliseum
Country music favorites, Old Dominion, are heading to Fort Wayne to kick off the month! Catch them at the Memorial Coliseum with special guests, Jordan Davis and Mitchell Tenpenny.
Tapestry: A Day for Women feat. Elizabeth Vargas
May 3 / Memorial Coliseum
Celebrate the fabric of women in a day of inspiration, renewal, and education for women at all stages of life, featuring award-winning anchor and correspondent, Elizabeth Vargas!
Peg-Perego Spring Sale
May 3 – 4 / Peg-Perego Company Store
Shop two days of amazing deals on Peg-Perego products! The annual spring sale includes a great selection of children's ride-on vehicles and baby items. New for 2019, Matilda Jane Clothing will be joining the sale!
Muster on the St. Marys – Timeline of Several Centuries
May 4 – 5 / The Old Fort
Have you ever wanted to meet Ben Franklin? Or learn about early French Settlers? Join re-enactors for demonstrations covering 2000 years of military life, cooking, and more!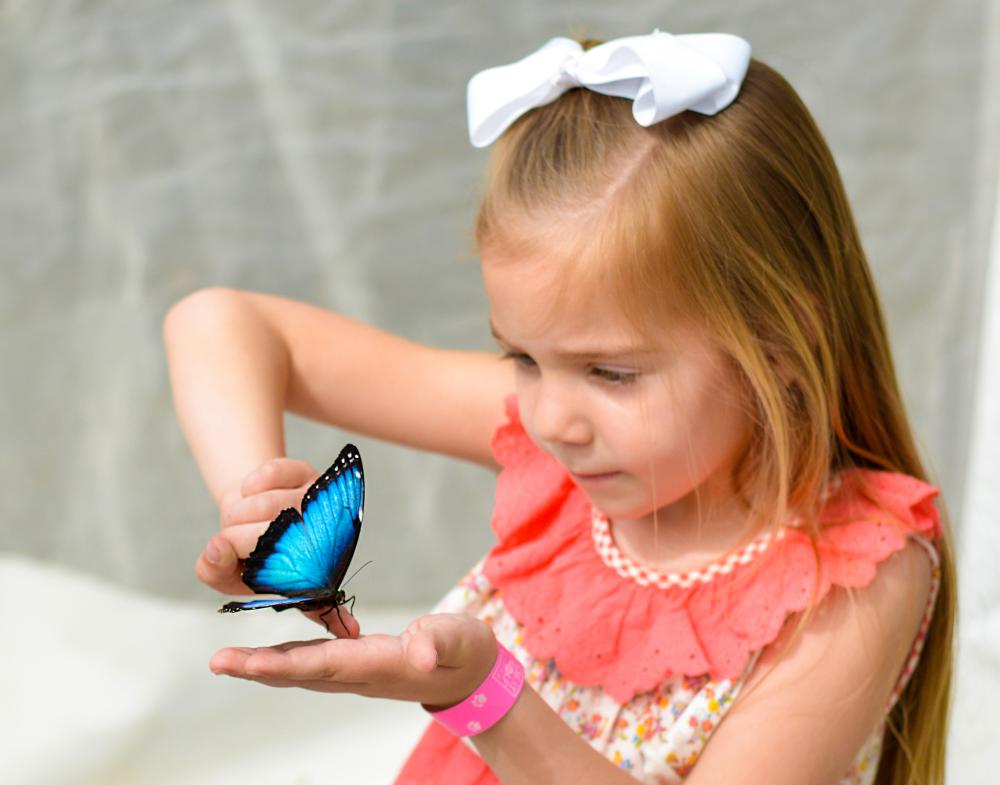 Migrations – Live Butterfly Exhibit
Through July 7 / Botanical Conservatory
Step into the butterfly tent, where hundreds of beautiful live butterflies surround you. Observe these winged creatures up close as they feed, rest, and fly. One may even land on you!
Outdoor Farmers Markets
Starting mid-May, there's no better way to spend your weekend than stocking up on fresh produce and goods at the outdoor farmers markets!
Ft. Wayne's Farmers Outdoor Market
Historic West Main Street Farmers Market
Historic Southside Farmers Market
YLNI Farmers Market
Fort Wayne Music Festival
May 9 – 11 / Headwaters Park
The Fort Wayne Music Festival returns to Headwaters Park, featuring Throwback Thursday, DJ Pauly D on Friday, and Rock on the River on Saturday!
Visitors Center Open Hose
May 10 / Visit Fort Wayne
Celebrate National Tourism Week and Visit Indiana Week with us! Join us 11am-4pm for an open house to meet tourism professionals, learn about the Visitors Center, sample free DeBrand chocolates, and find deals on Fort Wayne merchandise.
2019 disAbilities Expo
May 11 / Memorial Coliseum
With over 110 exhibitors, this event is a one-stop resource for all types of disability services and products. At the Expo, enjoy fun and entertaining activities, adaptive sports exhibitions, music groups, and special guests!
Mamma Mia!
Through May 12 / Arts United Center
The Fort Wayne Civic Theatre invites you to experience the characters, story, and iconic music from the hit musical, Mamma Mia! Enjoy this enchanting tale of love, laughter, and friendship set in Greek island paradise.
Mother's Day Downtown
May 12 / Downtown Fort Wayne
Ride the free trolley to unique gift shops around downtown, where you can find local merchandise and community memorabilia. Make Mother's Day special with Spring Trolley Shopping in Fort Wayne!
Concerts
From rock & roll hits to classical favorites, catch one of these concerts around Fort Wayne this month!
Classic Deep Purple Live with Glenn Hughes / May 2
Dwight Yoakam / May 2
Postmodern Jukebox / May 7
Granger Smith ft. Earl Dibble Jr. / May 9
Kansas / May 11
Zoso: The Ultimate Led Zeppelin Experience / May 11
I Prevail: The Trauma Tour / May 23
Nita Strauss / May 25
Rapunzel
May 17 – 18 / Arts United Center
The Fort Wayne Youtheatre invites you to enjoy the enchanting tale of the beautiful girl, Rapunzel, kept prisoner in a tower. But her lovely long hair may provide the escape she needs!
Progressions
May 17 – 18 / Parkview Physicians Group ArtsLab
Join the Fort Wayne Ballet to experience dance in an up-close and intimate setting. The performance features contemporary pieces that capture the beauty, movement, and passion of ballet.
Cherry Blossom Festival
May 19 / Allen County Public Library
Celebrate Japanese art and culture at this annual festival! Experience a traditional tea ceremony, learn how to make bonsai trees, and enjoy a special taiko drumming performance.
Neil deGrasse Tyson
May 21 / Embassy Theatre
Don't miss your chance to see Neil deGrasse Tyson, American astrophysicist and director of the Hayden Planetarium, speak in Fort Wayne. He has become the face of modern astrophysics and is credited with an increased popularity in science in America.
Memorial Day Parade and Ceremony
May 27 / Memorial Coliseum
This annual tradition honors loved ones and members of our community who gave their lives in the line of service. The parade ends at the Memorial Coliseum, followed by a special Memorial Day ceremony.
Theatre
Enjoy a taste of Fort Wayne's diverse arts community with a thrilling performance this May!
First Presbyterian Theatre: Ben Butler / May 3, 4
Arena Dinner Theatre: Pippin / May 3, 4, 10, 11
Three Rivers Music Theatre: Once on This Island / May 2 – 4, 9 – 11, 16 – 18
all for One productions, inc.: The Miraculous Journey of Edward Tulane / May 3 – 5
Watch More...