Discover a few of the amazing festivities and events happening in Fort Wayne in March. For a complete list of events, browse the Visit Fort Wayne Calendar of Events.
Fort Wayne Home & Garden Show
March 3 - 6 / Memorial Coliseum
Join the 49th annual Fort Wayne Home & Garden Show to see the latest in contemporary home and garden products and services. With more than 650 exhibitors each year you'll find all the inspiration and help you need to start your next home project!
March 5, 13, 26, 27, 30 / Memorial Coliseum
Join the jungle and cheer on the Fort Wayne Komets this month! Grab your tickets and head to the Memorial Coliseum for winter sports action.
March 9, 13, 19, 23, 26 / Various Locations
All March long, enjoy Fort Wayne Philharmonic performances including Constantine Conducts Shostakovich, John Williams: A 90th Birthday Celebration, and more. Come to Crescendo Coffee for Coffee with the Philharmonic on March 23.
March 4, 6, 8, 10, 12, 20, 21, 24, 25 / Memorial Coliseum
Experience major league entertainment at a price the whole family can enjoy. Catch the Mad Ants in their 12th season as they compete against teams from Atlanta, Grand Rapids, Delaware, and more.
Making "Little Women": Luisa May Alcott
March 4 - 6 / First Presbyterian Theater
Presented by the Fort Wayne Youtheatre, follow Louisa May Alcott's own journey showing how her personal experiences shaped her famous writings.

The Great Train Connection
March 11 - 13 / Botanical Conservatory
Put on your conductor hat and step into the world of miniature trains. Watch them wind through tiny cities and lush landscapes. Develop a greater appreciation and understanding of the history that trains have played in the development of Fort Wayne and today as we know it.
Shipshewana on the Road
March 12 - 13 / Memorial Coliseum
Treat yourself to a day of shopping and find the most unique trinkets and treasures at the Shipshewana on the Road Gift, Food, and Craft Show. You'll find thousands of unique items that you may not find anywhere else.
Firefighters Get Green Fest
March 12 / Downtown Fort Wayne
Fort Wayne's family friendly St. Patrick's Day festival invites you to join the fun with a "River Greening" of the St Marys River (tinted with vegetable dye), a "5-Kilt" Run/Walk, live music, a gold hunt, a lucky charms eating contest, food, drinks, and more!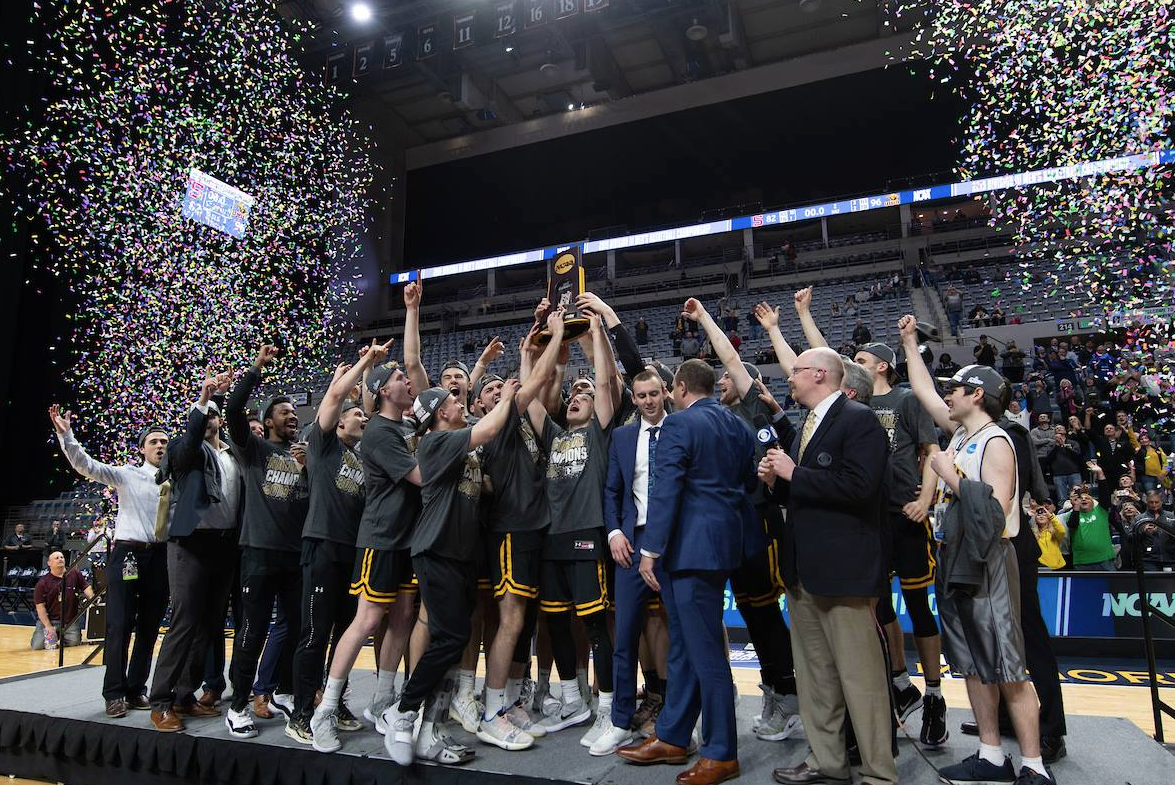 NCAA Division III Men's Basketball Championships
March 18 - 19 / Memorial Coliseum
See the best talent and teams in all of Division III battle for a national championship. This exciting 2-day event, features 3 games and is hosted by Manchester University and Visit Fort Wayne.
Blippi the Musical on March 11, Broadway: Hairspray on March 23, Disney Princess The Concert on March 27
Enjoy dazzling shows at the beautiful, historic Embassy Theatre this March.
Lucky Duck Children's Consignment Sale
March 25 - 27 / Memorial Coliseum
Find 35,000 square feet of newborn - junior sized clothing as well as games, toys, movies, bikes, and more, plus women's clothing, all in an organized atmosphere for a fun and easy shopping experience.
Monster Truck Nitro Tour
March 26 / Memorial Coliseum
Experience the thrill of the nation's most competitive, 10,000-pound, wheelie-pulling, car-crushing Monster Trucks. Freestyle Motocross will join the party, performing jaw-dropping tricks. Come early to get pictures with the drivers and their Monsters.
Union Civil War Garrison
March 26 / Old Fort
Experience living history as the 9th Indiana Volunteer Infantry takes up winter garrison in the Old Fort. See daily military routines, drill, guard mount, and fatigue details.
Garden Exhibits at the Botanical Conservatory
Sweetheart Orchid Display through March 13, Under the Big Top through April 17 / Botanical Conservatory
Come one, come all to the greatest Circus Garden in town! Test your skills in acrobatics, pose as Strong Man or Bearded Lady, and marvel at topiary animals and plant oddities. Also at the the Botanical Conservatory, enjoy the beautiful Sweetheart Orchid Display - a Valentine favorite. Breathe in the fresh and vibrant orchids - also for purchase!
Theater Performances
Enjoy the performing arts this March with these ongoing shows.
Arena Dinner Theatre: Clue / March 11 - 26
Fort Wayne Civic Theatre: Forbidden Broadway / March 25 - April 3
Concerts
March is full of great music! Here are a few shows to check out this month:
Rod Tuffcurls and the Bench Press at The Clyde Theatre / March 6
Korn with Chevelle and Code Orange at the Memorial Coliseum / March 7
Coheed and Cambria "The Great Destroyer Tour" with Sheer Mag at The Clyde Theatre / March 11
Static-X-Rise of the Machine at The Clyde Theatre / March 18
Beartooth: The Below Tour Part 2 with Silverstein, The Devil Wears Prada, and Erra at The Clyde Theatre / March 26
Rival Sons with the Velveteers at The Clyde Theatre / March 27
DragonForce w/ Battle Beast, Seven Spires at Pier's Entertainment Center / March 29