Discover a few of the amazing festivities and events happening in Fort Wayne in March. For a complete list of events, browse the Visit Fort Wayne Calendar of Events.
March 4, 7, 11, 13, 15, 22 / Memorial Coliseum
Join the jungle and cheer on the Fort Wayne Komets this month! Grab your tickets and head to the Memorial Coliseum for winter sports action.
March 4, 6, 8, 14, 15, 20, 21, 28, 29 / Various Locations
All March long, enjoy Fort Wayne Philharmonic performances including Bach in the Barn, Cole Porter Celebration, and more. See them perform with the Fort Wayne Ballet in A Midsummer Night's Dream bringing you into a world of dreamlike fantasy and non-stop adventure.
March 6, 8, 14, 23 / Memorial Coliseum
Experience major league entertainment at a price the whole family can enjoy. Catch the Mad Ants in their 10th season as they compete against teams from Atlanta, Grand Rapids, Delaware, and more.
Civil War Garrison
March 7 / Old Fort
Experience living history as the 5th Texas Spangtown Mess assembles for drill and training at the Old Fort.
Grease
Through March 7 / Williams Theatre at Purdue Fort Wayne
Go back in time with this classic favorite, set in 1959 telling the story of high school sweethearts finding their identity alongside their friends. Featuring nostalgic, early Rock & Roll music that you will recognize and love.
Cat on a Hot Tin Roof
Through March 7 / First Presbyterian Theater
An American classic and Pulitzer Prize winner. Join a wealthy cotton tycoon family in Mississippi as they deal with love, deceit, inheritance, and the unavoidable human condition.

The Great Train Connection
March 7 - 8 / Botanical Conservatory
Put on your conductor hat and step into the world of miniature trains. Watch them wind through tiny cities and lush landscapes. Develop a greater appreciation and understanding of the history that trains have played in the development of Fort Wayne and today as we know it.
Firefighters Get Green Fest
March 14 / Downtown Fort Wayne
Fort Wayne's family friendly St. Patrick's Day festival invites you to join the fun with a "River Greening" of the St Marys River, a "5-Kilt" Run/Walk, live music, a gold hunt, a lucky charms eating contest, food, drinks, and more!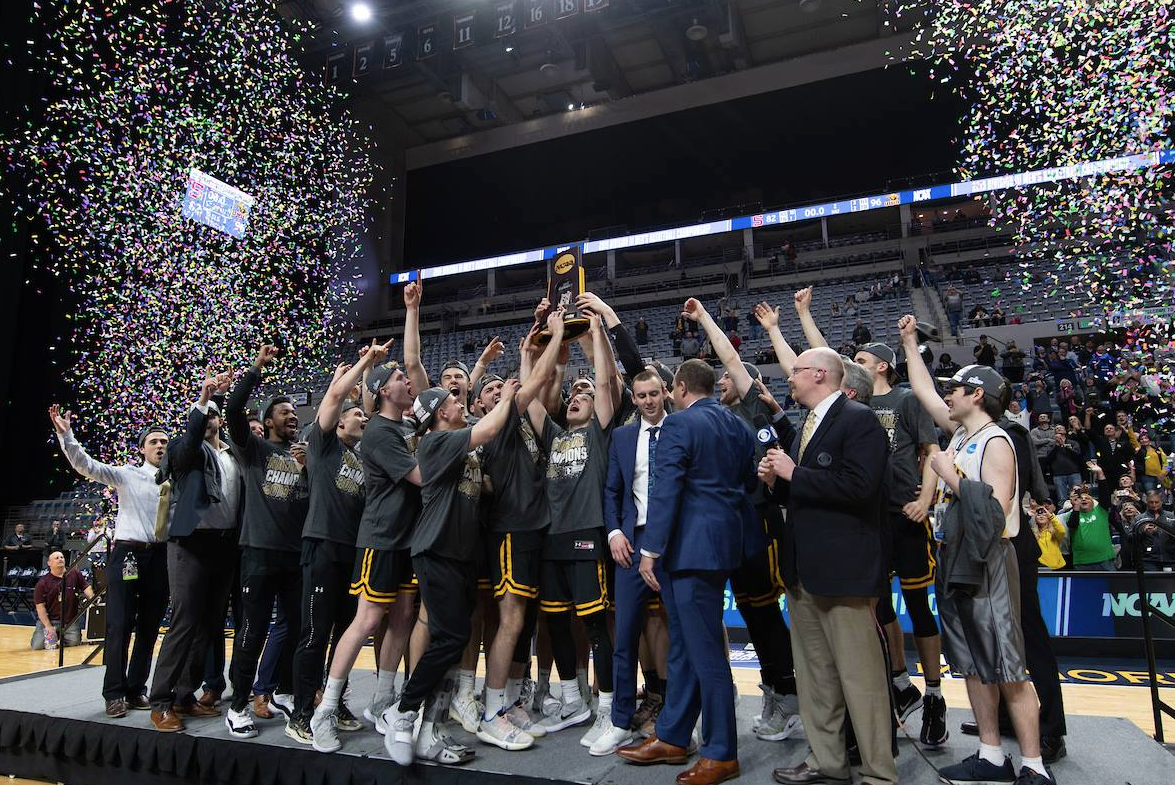 NCAA Division III Men's Basketball Quarterfinal and Semifinal
March 20 - 21 / Memorial Coliseum
Watch as the final eight teams in NCAA Division III Men's Basketball compete in the 64-team single-elimination tournament for their chance to advance to the Championship. This exciting 2-day event, featuring 7 games, is hosted by Manchester University and Visit Fort Wayne.
Lucky Duck Children's Consignment Sale
March 20 - 22 / Memorial Coliseum
Find 35,000 square feet of newborn - junior sized clothing as well as games, toys, movies, bikes, and more, plus women's clothing, all in an organized atmosphere for a fun and easy shopping experience.
Monster X Tour
March 21 / Memorial Coliseum
Experience the thrill of the nation's most competitive, 10,000-pound, wheelie-pulling, car-crushing Monster Trucks. Freestyle Motocross will join the party, performing jaw-dropping tricks. Come early to get pictures with the drivers and their Monsters.

NCAA Division I Women's Basketball Regional
March 28, 30 / Memorial Coliseum
Watch the road to the Final Four here in Fort Wayne as NCAA Division I Women's Basketball competes to move on to the quarterfinals in New Orleans.
Shipshewana on the Road
March 28 - 29 / Memorial Coliseum
Treat yourself to a day of shopping and find the most unique trinkets and treasures at the Shipshewana on the Road Gift, Food, and Craft Show. You'll find thousands of unique items that you may not find anywhere else.
Dog Days of Winter – Garden Exhibit
Through April 12 / Botanical Conservatory
Get out of the cold and discover this garden of make-believe! Kids will love pretending to be best-in-show on the dog park agility course. They can also try out different dog houses and learn about dog breeds and care, all while enjoying the lush, green, indoor gardens.
Theater Performances
Enjoy the performing arts this March with these ongoing shows.
Three Rivers Music Theatre: The Wild Party / Through March 14
Arena Dinner Theatre: Brief Encounter / Through March 28
Concerts
March is full of great music for all ages to enjoy! Here are a few shows to check out this month.
Scotty McCreary / March 5
The Choir of Men / March 6
Rend Collective / March 7
Newsboys United "Greatness of our God" Tour w/Mandisa and Adam Agee / March 8
Matt Stell / March 19
Resurrection: A Journey Tribute - Exodus 2020 / March 21
Los Lobos / March 26
Candlebox / March 29
Watch More...