Best Events in Fort Wayne, Indiana | July 2021
July 4, 6, 7, 8, 9, 10, 11, 12, 13, 14, 15, 16, 17 / Parkview Field
Come out to the ballpark and cheer on the TinCaps this month. Experience the excitement first-hand at one of the best Minor League Baseball stadiums in the country. Tickets start at just $8!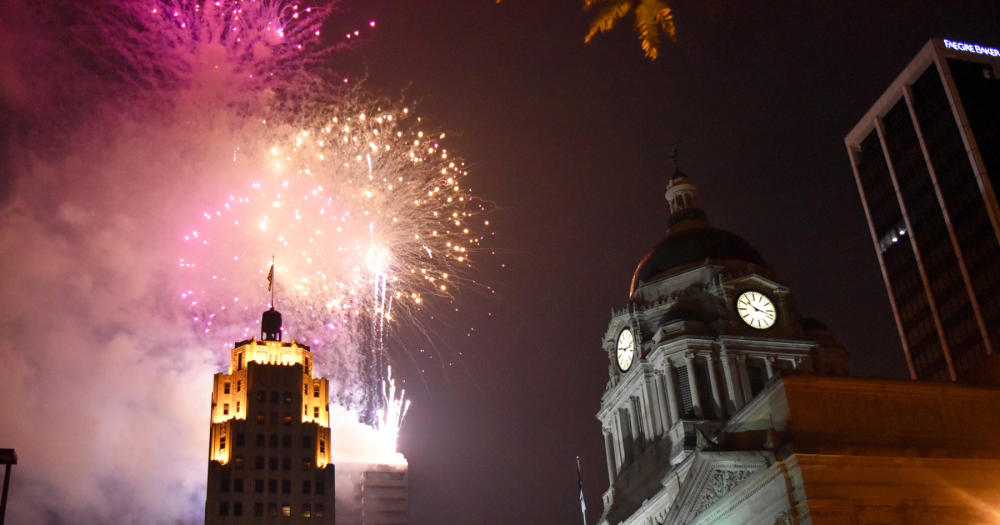 4th of July Fireworks
July 4 / Downtown Fort Wayne
Bring a blanket or lawn chair and enjoy the annual 4th of July fireworks show! The fireworks will launch from the top of the Indiana Michigan Power building, so you won't find a bad seat in downtown. The show begins at 10pm – immediately following the conclusion of the TinCaps game!
July 8 - 16 / Headwaters Park and Various Locations
The annual Three Rivers Festival offers excitement for families and friends in downtown Fort Wayne! With plenty of fun to be had throughout the week, enjoy festival fare from Junk Food Alley and events including the Chalk Walk, Art in the Park, Children's Fest, and more. Don't miss special concerts all week long, featuring Here Come the Mummies, CeeLo Green, and so many more!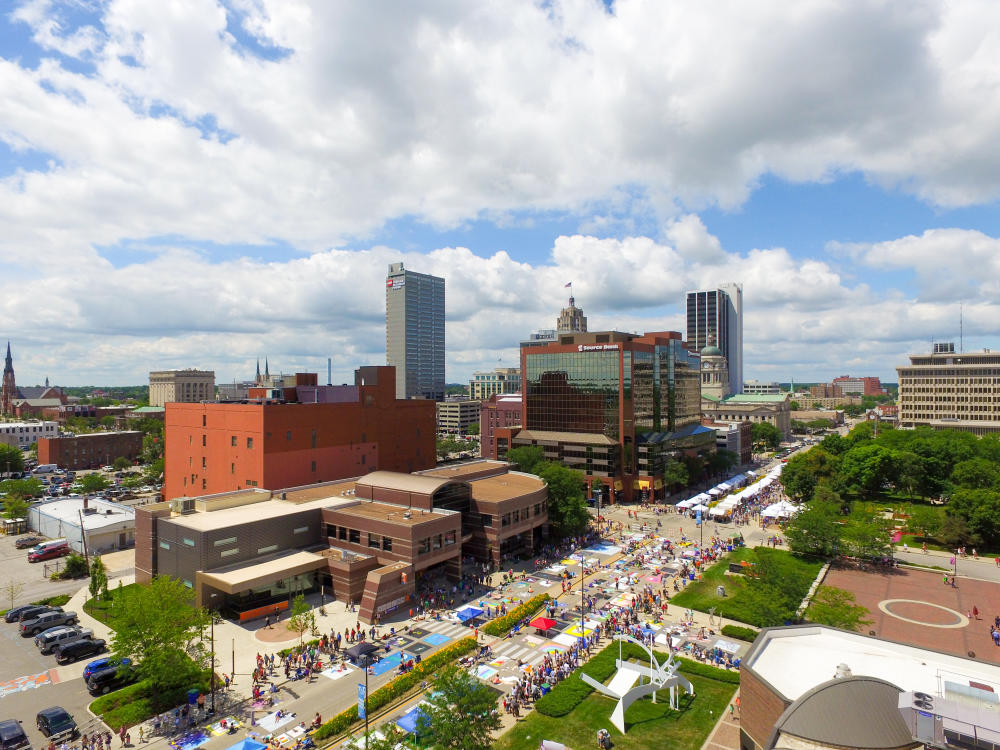 Botanical Conservatory Exhibits and Concerts
July 2 – November 13 / Botanical Conservatory
Paris: City of Light & Love - Catch a glimpse of a day in Paris through familiar scenes and playful hues adorning a public square in the Botanical Conservatory's summer and fall exhibit bursting with light and love.
July 16 / Botanical Conservatory
Jazzworks! - To celebrate the finale of the Three Rivers Festival, bring your lawn chairs to the Conservatory and enjoy one of the best views for the Three Rivers Festival finale fireworks. While you're waiting for the fireworks, food and beverages will be available for purchase while you groove to the jazz styling of local musicians performing outdoors on the Conservatory Terrace!
Move to the Rhythm
Let the music move you at one of these touring concerts in July!
ZZ Top - Foellinger Theatre / July 5
Chris Isaak - Embassy Theatre / July 16
Blackberry Smoke - Foellinger Theatre / July 26
Drive-By Truckers with Linda Loveless - Clyde Theatre / July 27
The Guess Who - Foellinger Theatre / July 28
Daughtry - Clyde Theatre / July 30
Brit Floyd - Foellinger Theatre / July 30
St. Joe Pickle Festival
July 14 - 16 / Downtown St. Joe
Enjoy this old time festival named one of Food Network's "All American Festivals." Just a quick drive outside of Fort Wayne, find delicious food, live music, a parade, fireworks, vendors, kids rides, pickle factory tours, and more.
Pedal, Paddle, & Play
July 16 / Promenade Park
Get out on Fort Wayne's water and land trails to see our city from a new perspective! Win prizes, enjoy local food trucks, and hang out with friends.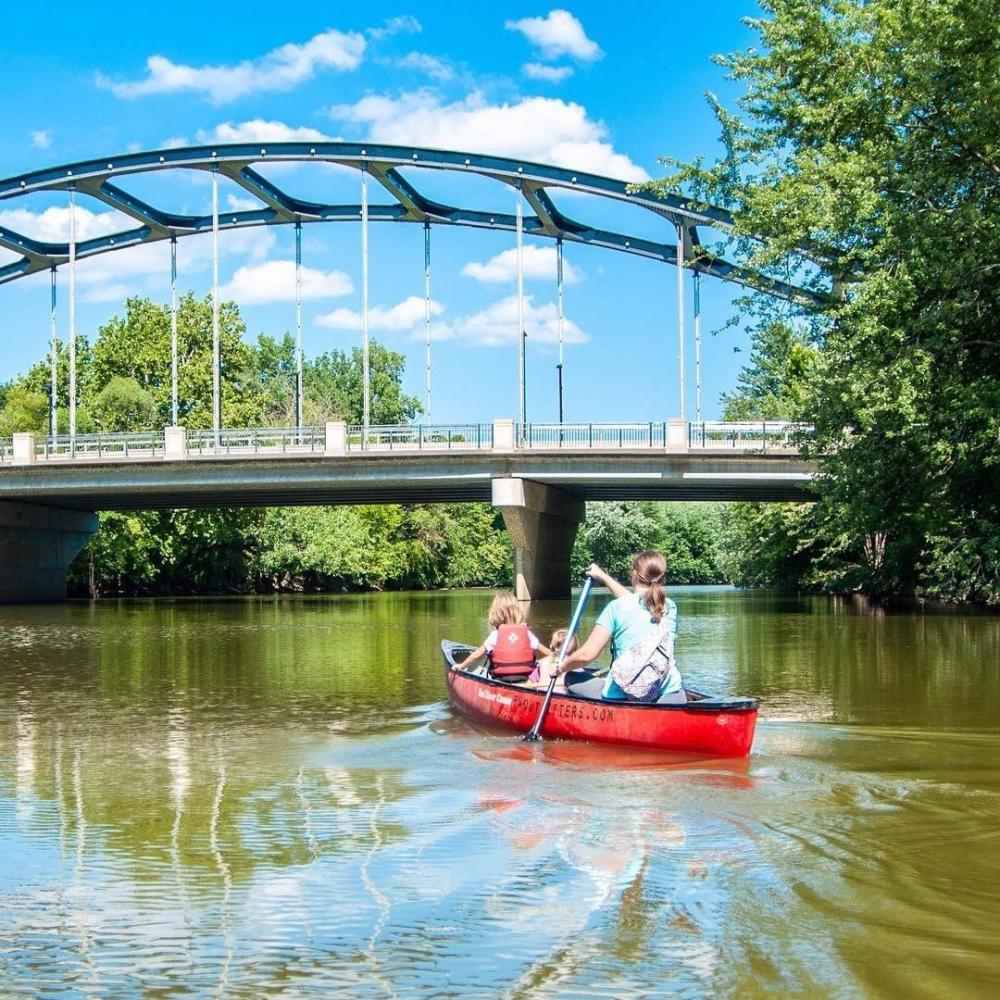 @dottingthemap
John Mulaney: From Scratch
July 21 / Foellinger Outdoor Theatre
Don't miss the very funny, John Mulaney here in Fort Wayne at the Foellinger Outdoor Theatre! The two-time Emmy, WGA award-winning, SNL-famous writer, actor, and comedian is coming on his From Scratch tour.
Theatre & Shows
Don't miss these fun-loving, inspiring, and entertaining productions this July!.
Silent Sky / July 9, 15, 16 / Arena Dinner Theatre
Oliver Twist with Organist Clark Wilson / July 10 / Embassy Theatre
SpongeBob The Musical / July 23 / Arts United Center
The Iron Horse with Organist Dennis James / July 24 / Embassy Theatre
The 25th Annual Putnam County Spelling Bee (musical comedy) / July 28-31 / The Charles Event Center
Choralfest Concert with Fort Wayne Children's Choir / July 29 / Foellinger Outdoor Theatre
The Princess Bride: An Inconceivable Evening with Cary Elwes / July 29 / Embassy Theatre
Nitro Circus: Good Bad and Rad
July 22 / Parkview Field
Watch thrill-loving daredevils push the limits and share the excitement with the crowd in this stunt-driven, thrill-seeking performance of skill.
Allen County Fair
July 26 - 31 / Allen County Fairgrounds
Head out to the Allen County Fairgrounds for six days of carnival rides, animal shows, live music, delicious fair food and more! Each day offers special events you won't want to miss.
Fort Wayne Pride Fest
July 22 - 23 / Headwaters Park
Come show your support for the LGBTQ+ community with two days of fun for the whole family! Check out the live entertainment, food, vendor markets, beer tent, kids activities, and more!
Tacos, Tequila & Margarita Fest 2022
July 30 / Headwaters Park
The fifth annual Tacos, Tequila & Margarita Fest is taking over Headwaters Park with 12 regional taquerias, a variety of tequila, and live entertainment! Purchase your tickets in advance for 1 free drink ticket.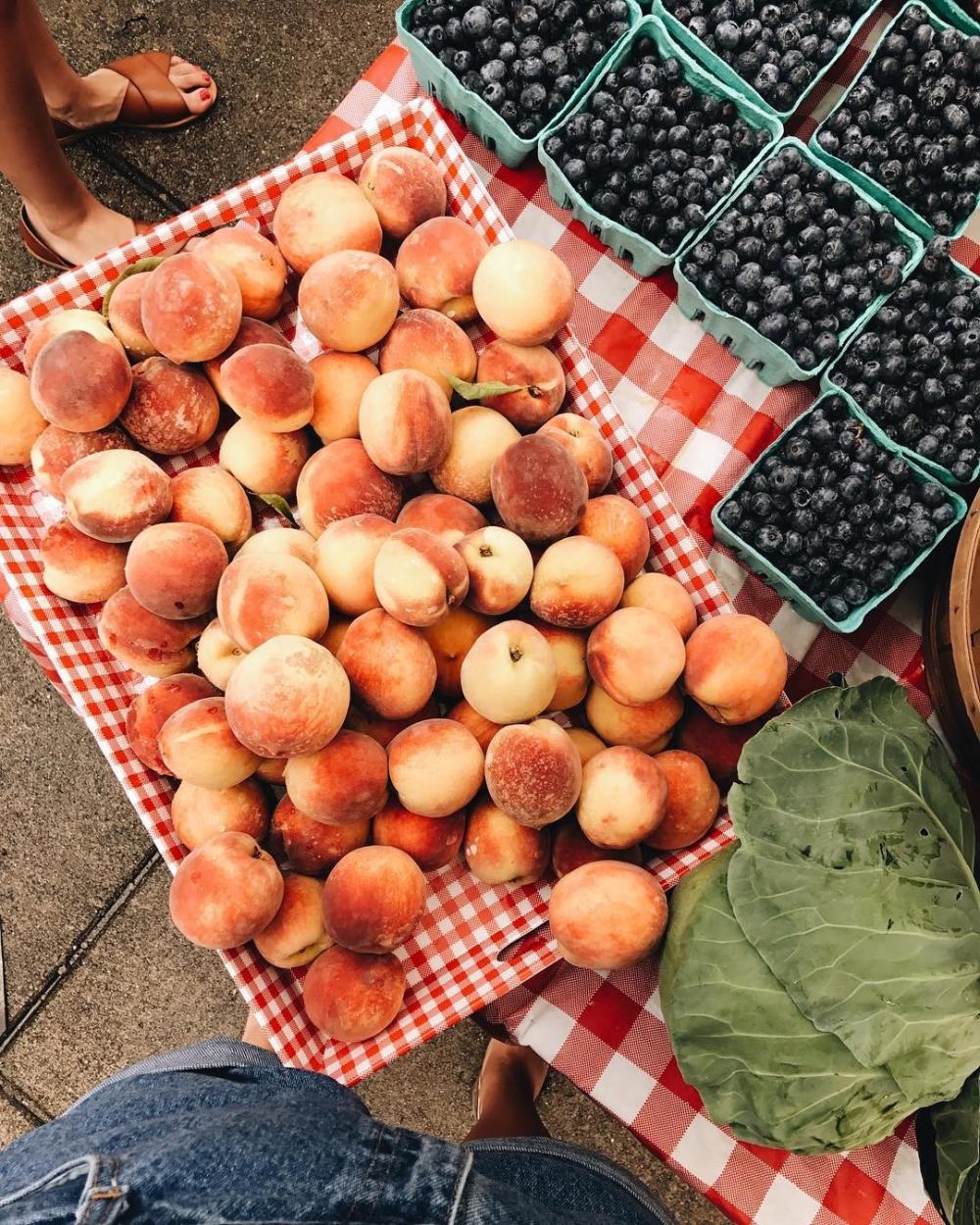 @alayna.mackin
Stock up on fresh produce and goods at the outdoor farmers markets this summer! See our guide for days, times, and locations.
Throughout July
Swing by The Old Fort this month and experience living history in action! Don't miss Colonial America, July 16 - 17.
Lunch on the Square
Thursdays through August 25 / Freimann Square
Skip the break room and join us for lunch downtown! On Thursdays all summer long, enjoy the best food truck fare and live music with family, friends, and co-workers. See you at Freimann Square for a can't-miss lunch experience!
Dance the night away with some of the best bands in Fort Wayne at these much-loved summer concert series.
Downtown Live / Friday Nights / The Landing
Rock the Plaza / Saturdays / Allen County Public Library
Summer Nights at the Embassy / Wednesdays / Embassy Theatre
Friday @ Five - Live  / Fridays / Hilton Garden Inn North
Riverfront Sunday Heritage Concert Series / July 10 / Promenade Park
Muddy River Concert Series / July 13 & 27 / Promenade Park
Foellinger Outdoor Theatre Free Concert Series / July 12, 13, 29
Friday Nites Live / Friday Nights / Jefferson Pointe Shopping Center

June 22 – September 30 / The History Center, Fort Wayne Museum of Art, and National Veterans Memorial & Shrine
Come to this three-part exhibition in honor of Bill Blass' 100th birthday. The Fort Wayne History Center and National Veterans Memorial & Shrine is celebrating the Fort Wayne fashion icon through his work with the WWII Ghost Army. The exhibit at the Fort Wayne Museum of Art will focus on his impressive 50-year career in the fashion industry.
Throughout the Summer / Departs from Promenade Park
Enjoy a 45- or 90-minute tour aboard Sweet Breeze, our city's fully accessible, 1840 canal boat replica! Sit back and relax as you learn about Fort Wayne's past, the current Riverfront development, and our rivers' future possibilities.