These are just a few of the great events happening in Fort Wayne in July. For a complete list of events, browse the Visit Fort Wayne Calendar of Events. 
2019 Goalball and Judo International Qualifier
June 29 – July 10 / Turnstone, Indiana Tech, and Grand Wayne Convention Center
Cheer on elite athletes from 40 countries as they compete in the International Blind Sports Federation (IBSA) Goalball and Judo International Qualifier—an opportunity to advance to the Tokyo 2020 Paralympics!
July 1, 4, 5, 17 – 22, 27 – 29 / Parkview Field
Come out to the ballpark and cheer on the TinCaps this month. Experience the excitement first-hand at one of the best Minor League Baseball stadiums in the country. Tickets start at just $6!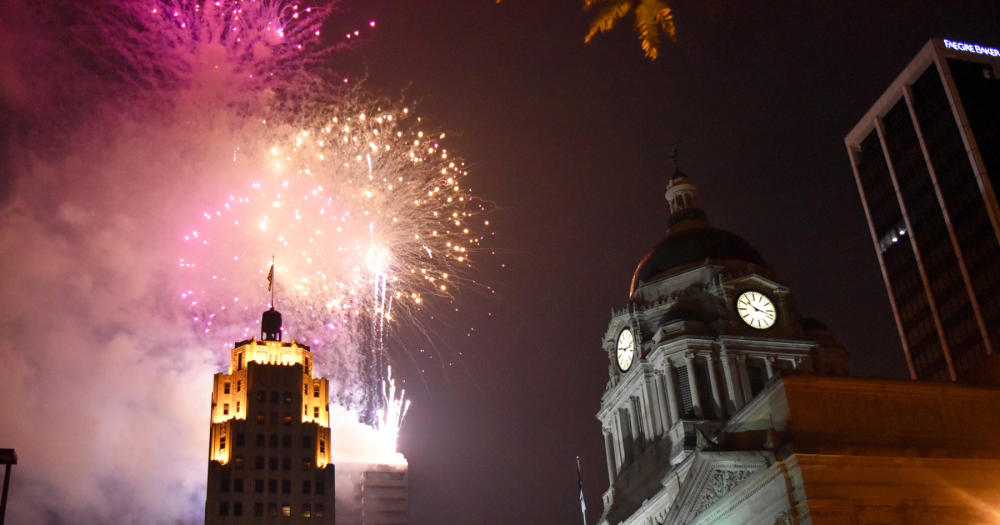 Patriotic Pops
July 3 / Parkview Field
Bring your friends and family to a FREE concert celebration of the American spirit! The Fort Wayne Philharmonic will perform patriotic anthems, with fireworks accompanying the finale.
4th of July Fireworks
July 4 / Downtown Fort Wayne
Bring a blanket or lawn chair and enjoy the annual 4th of July fireworks show! The fireworks will launch from the top of the Indiana Michigan Power building, so you won't find a bad seat in downtown. The show begins at 10pm – immediately following the conclusion of the TinCaps game!
July 12 – 20 / Headwaters Park and Various Locations
The annual Three Rivers Festival offers excitement for families and friends in downtown Fort Wayne! Kick off the celebrations at the Parade on July 13 – weaving through the streets of downtown. July 12 – 20, enjoy festival fare from the Food Alley and events including the Chalk Walk, Art in the Park, and Children's Fest. Don't miss special concerts all week long, featuring Here Come the Mummies and so many more!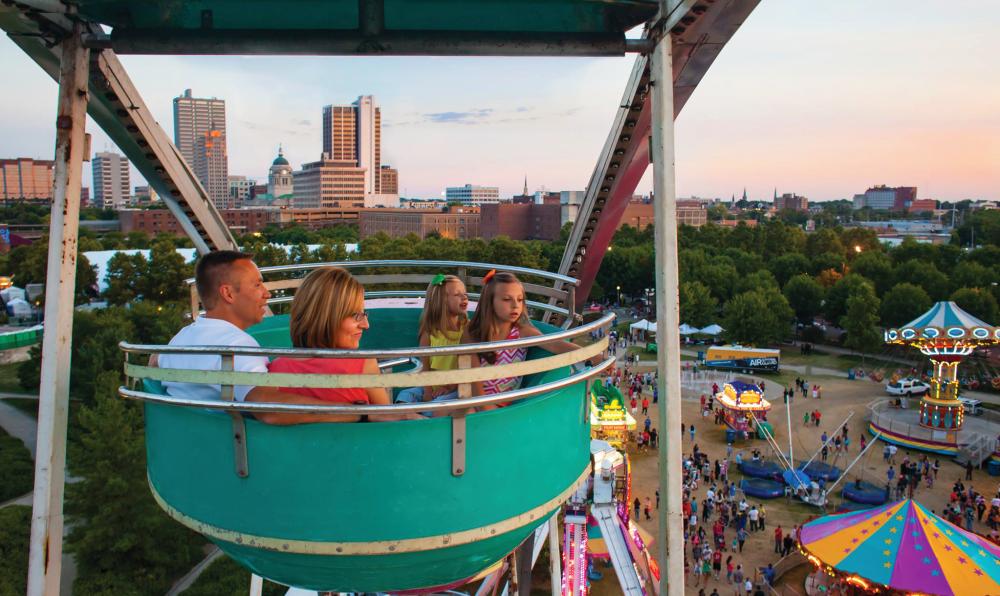 DralaCon
July 12 – 14 / Grand Wayne Convention Center
Calling all tabletop gamers! DralaCon presents organized game tables, live shows, panels, workshops, vendors, and more. Single-day and weekend passes available.
Botanica Jones: Scientist, Merchant or Thief? — Garden Exhibit
Opens July 13 / Botanical Conservatory
Visit a wealthy Englishwoman's garden, showcasing plants brought back by "Botanica Jones," a fictional plant explorer of the late 1800s through the early 1900s.
Open Streets
July 14 / Downtown Fort Wayne
Open Streets will temporarily close the street to vehicles and OPEN it for walking, biking, roller skating and more. This free, family-friendly event includes interactive hubs with live music and fun activities to get you moving! This year features three new festivities: Bike Parade, Bike Decorating Contest, and After Party!
Move to the Rhythm
Let the music move you at one of these touring concerts in July!
Weird Al Yankovic / July 2
Gabriel Sanchez presents the Prince Experience / July 6
The Chi-Lites / July 11
Collective Soul / July 12
Just Imagine: The John Lennon Experience / July 13
Eli Young Band / July 13
Joan Jett and the Blackhearts / July 19
Night Ranger / July 19
Brit Floyd / July 21
Yacht Rock Revue / July 25
Loverboy / July 27
St. Joe Pickle Festival
July 18 – 20 / Downtown St. Joe
Enjoy this old time festival named one of Food Network's "All American Festivals." Just a quick drive outside of Fort Wayne, find delicious food, live music, a parade, fireworks, vendors, kids rides, pickle factory tours, and more.
Pedal, Paddle, & Play
July 20 / Guldlin Park
Get out on Fort Wayne's water and land trails to see our city from a new perspective! Win prizes, enjoy local food trucks, and hang out with friends.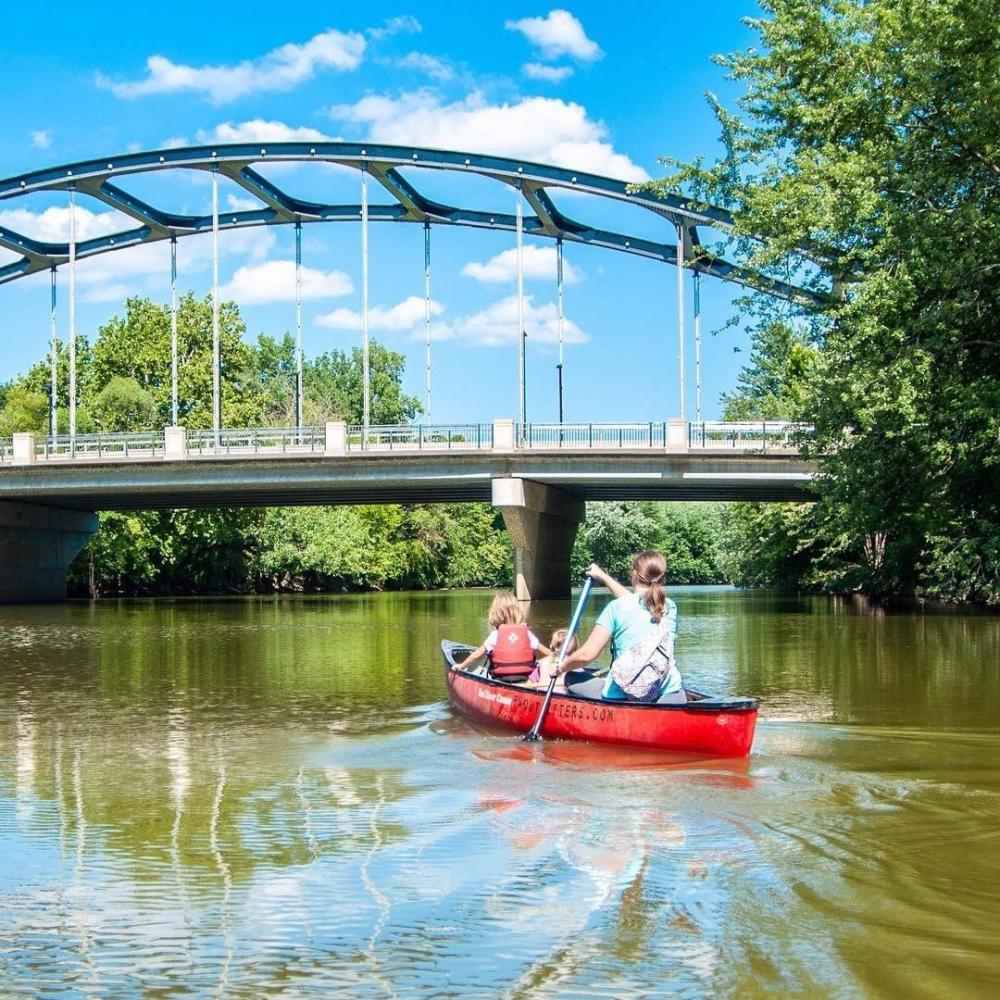 @dottingthemap
Allen County Fair
July 23 – 28 / Allen County Fairgrounds
Head out to the Allen County Fairgrounds for six days of carnival rides, animal shows, live music, delicious fair food and more! Each day offers special events you won't want to miss.
Fort Wayne Pride Fest
July 26 – 27 / Headwaters Park
Come show your support for the LGBTQ+ community with two days of fun for the whole family! Check out the live entertainment, food, vendor markets, beer tent, kids activities, and more!
Broadway Street Stroll
July 28 / Broadway
Celebrate the creative energy stirring and moving in the Broadway corridor of Fort Wayne. This one-day street festival features unique art, music, food and brews.
Chitty Chitty Bang Bang
July 27 – August 11 / Arts United Center
The Fort Wayne Civic Theatre kicks off its new season with Chitty Chitty Bang Bang, based on the hit film! This family-friendly production is filled with stage spectacles and unforgettable songs.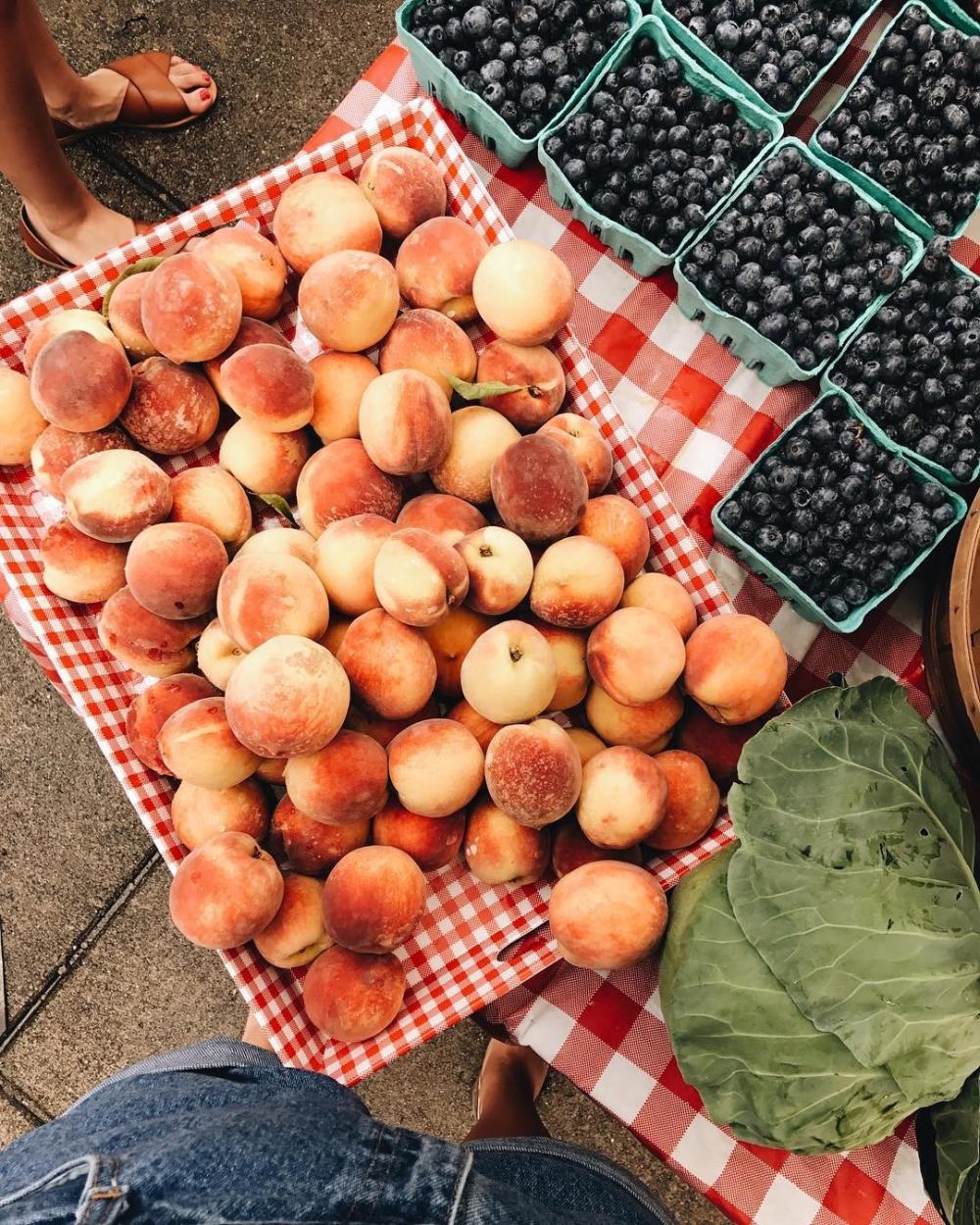 @alayna.mackin
Outdoor Farmers Markets
Stock up on fresh produce and goods at the outdoor farmers markets this summer!
Ft. Wayne's Farmers Market
YLNI Farmers Market
Historic Southside Farmers Market
Historic West Main Street Farmers Market
Throughout July
Swing by The Old Fort this month and experience living history in action! Don't miss Napoleonic Days: 1804 – 1814, July 13 – 14, and Colonial America on the Frontier: 1775 – 1783, July 27 – 28.
Lunch on the Square
Thursdays through August 29 / Freimann Square
Skip the break room and join us for lunch downtown! On Thursdays all summer long, enjoy the best food truck fare and live music with family, friends, and co-workers. See you at Freimann Square for a can't-miss lunch experience!
Concert Series
Dance the night away with some of the best bands in Fort Wayne at these much-loved summer concert series.
Friday Nites Live
Rock the Plaza
Summer Nights at the Embassy
Botanical Roots
Lunch Time Concerts on the Plaza
YLNI Living Fort Wayne Summer Concert Series
Panoramic Riverfront Tour on Sweet Breeze
Throughout the Summer / Departs from Headwaters Park West
Enjoy a 45- or 90-minute tour aboard Sweet Breeze, our city's fully accessible canal boat! Sit back and relax as you learn about Fort Wayne's past, the current Riverfront development, and our rivers' future possibilities.
Watch More...