These are just a few of the great events happening in Fort Wayne in January. For a complete list of events, browse the Visit Fort Wayne Calendar of Events. 
January 4, 7, 11, 14, 19 / Memorial Coliseum
During January, bring your family and friends to catch the Fort Wayne Mad Ants on the court! Kids and adults will enjoy this fun, affordable basketball experience.
January 5, 12, 13, 16, 18 / Memorial Coliseum
Join the jungle and cheer on the Fort Wayne Komets this month! Grab your tickets and head to the Memorial Coliseum for winter sports action.
January 9 – 20 / Participating Fort Wayne Restaurants
Savor Fort Wayne returns in 2019 with 12 delicious days of menu deals! Discover special three-course deals at 54 participating restaurants. Plus, make a night of it with ticket discounts and admission deals at events happening around town during Savor Fort Wayne!  #SavorFW
Seussical Jr.
January 11 – 12 / The Salvation Army
The powers of friendship, loyalty, and community emerge triumphant in this fantastical musical, narrated by the Cat in the Hat. Go on an adventure with Horton the Elephant, who must guard an abandoned egg while also protecting the Whos of Whoville!
Hundred Acre Wood – Winter Garden Exhibit
Opens January 12 / Botanical Conservatory
Get out of the cold this winter and discover the enchanting world of Winnie the Pooh and his friends at the Botanical Conservatory's Hundred Acre Wood indoor garden!
For the Outdoor Enthusiast
January may be chilly, but it's a great time to explore new products, trip ideas, and equipment for your outdoor adventures during the summer months!
Fort Wayne Farm Show / Jan. 15-17
Outdoor Sports, Lake, and Cabin Show / Jan. 25-27
Fort Wayne RV & Camping Show / Jan. 31-Feb. 3
January 12, 16, 20, 26 / Various Locations
Join the Fort Wayne Philharmonic for a month full of delightful performances, including Petrouchka, Bartók's String Quartet, and an evening with Jake Shimabukuro.
Bob Seger & The Silver Bullet Band: The Travelin' Man Tour
January 15 / Memorial Coliseum
After a career spanning more than 50 years, Bob Seger & The Silver Bullet Band are hitting the road one more time for their final tour. Reserve your tickets soon!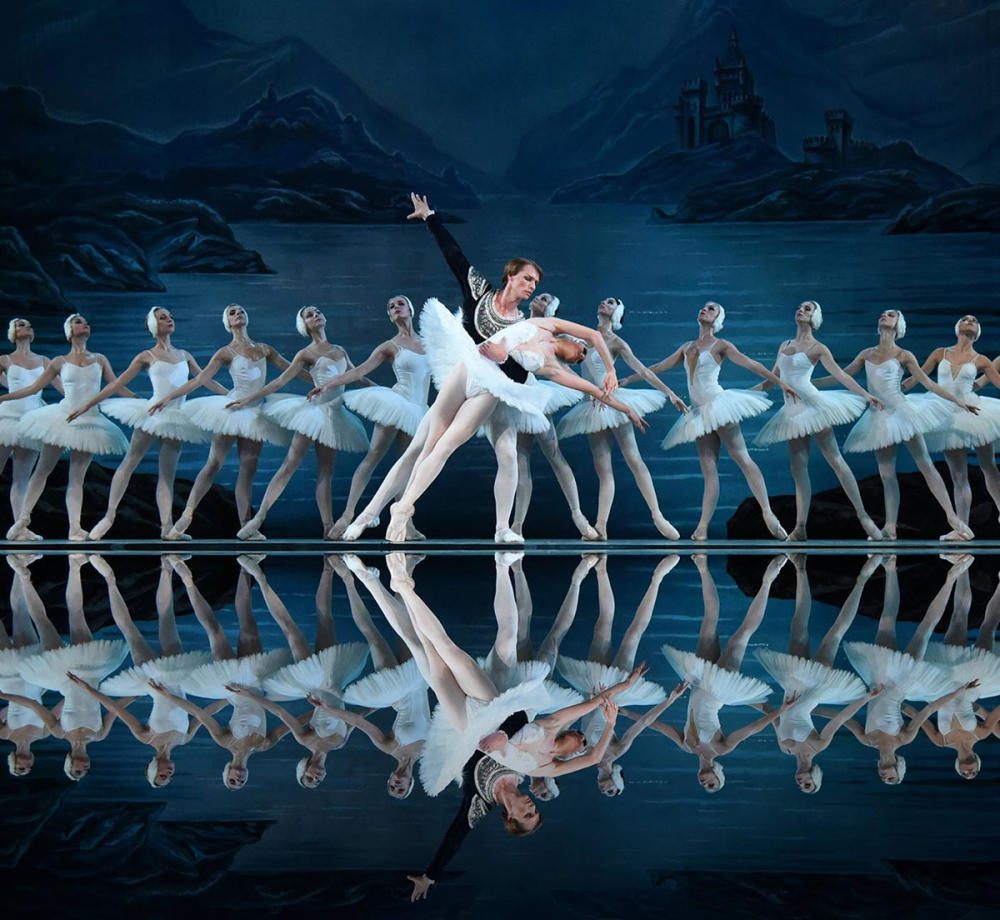 National Ballet Theatre of Odessa's Swan Lake
January 16 / Embassy Theatre
All the way from Ukraine, the National Ballet Theatre of Odessa's talented ballet dancers bring the romantic tale of Swan Lake to life on stage! Don't miss this breathtaking live performance.
Winterval
January 26 / Downtown Fort Wayne
Celebrate winter downtown with a day of family-friendly indoor and outdoor activities! Watch ice carvers create wonders from a solid block of ice, enjoy a carriage ride, or catch a demonstration at The Old Fort. Plus, adults 21+ are invited to warm up with cocktails, live music, and more at Winter Cozy that evening!
Nouvelle Annee: 1759
January 26 / The Old Fort
Experience reenactments of French Soldiers, civilians, and Native American Allies as they battle the winter elements during the French and Indian War. An immersive day of living history awaits at the Post des Miami – which would one day be known as Fort Wayne.
Russell Dickerson with Carly Pearce
January 26 / The Clyde Theatre
Rising country music stars, Russell Dickerson and Carly Pearce, are bringing their positive energy and country style to one amazing show at The Clyde Theatre!
JK O'Donnell's Winter Warmer
January 26 / JK O'Donnell's Irish Ale House
Adults 21+ are invited to JK O'Donnell's 5th Annual Winter Warmer craft beer sampling. Stay cozy and drink local this winter!
Headwaters Park Ice Skating
Through March 3 / Headwaters Park
Glide and twirl into 2019 with outdoor ice skating at Headwaters Park! Grab your skates and hit the ice all winter long. Plus, kids 13 & under skate free on Wednesdays.
Broadway at the Embassy: Kinky Boots
January 29 / Embassy Theatre
Featuring songs by pop icon Cyndi Lauper, this high-heeled, Tony Award-winning Broadway hit is a joyous musical celebration about friendships we discover, and the belief you can change the world when you change your mind.
Theatre Performances
Stay warm as you enjoy a few of Fort Wayne's theatre offerings this January.
The Christians / Jan. 3-19
The Butler Did It / Jan. 25-26
Watch More...