Mark Your Calendars: Best February Events in Fort Wayne

Weather the Fort
February 18 / The Landing
All ages are invited to the annual Weather the Fort celebration! This fun-filled winter experience features live music, fire dancing, warm food, sweet treats, and plenty to drink. You can even join timed keg tappings of local and regional beer! 
Performing Arts
This February, join the adventures as these stories come to life on stage!
Promenade Park: For Real Comedy Stories, presented by Maumee Mary & Joseph Comedy Festival / February 9
all for One productions, inc: Daddy Long Legs / February 17-26
Fort Wayne Ballet: Peter Pan / February 25
Civic Theatre: Hello, Dolly! / February 18-26
Embassy Theatre: Joe Gatto's Night of Comedy / February 5
Fort Wayne Dance Collective: Matters of the Heart / February 17-18
Williams Theatre at Purdue Fort Wayne: Puffs, or Seven Increasingly Eventful Years at a Certain School of Magic and Magic / February 10-18
Arena Dinner Theatre: The Ladies Man / January 27-February 4
February 3, 5, 18, 19 / Memorial Coliseum
Join the jungle and cheer on the Fort Wayne Komets this month! Grab your tickets and head to the Memorial Coliseum for hockey action on home ice.
Mad Ants Basketball
February 4, 12
It's basketball season in Indiana! Take in the NBA G-League action with the Fort Wayne Mad Ants.
Love Notes
February 10 - 11 / The Masonic Temple
Celebrate the passion and power of love with a Valentine's weekend event. This beautiful, intimate show shares sentiments from the heart, perfect for a romantic evening out. Love is in the air! Make your night extra special and upgrade to a table for two, including complimentary wine, roses, chocolates, and appetizers!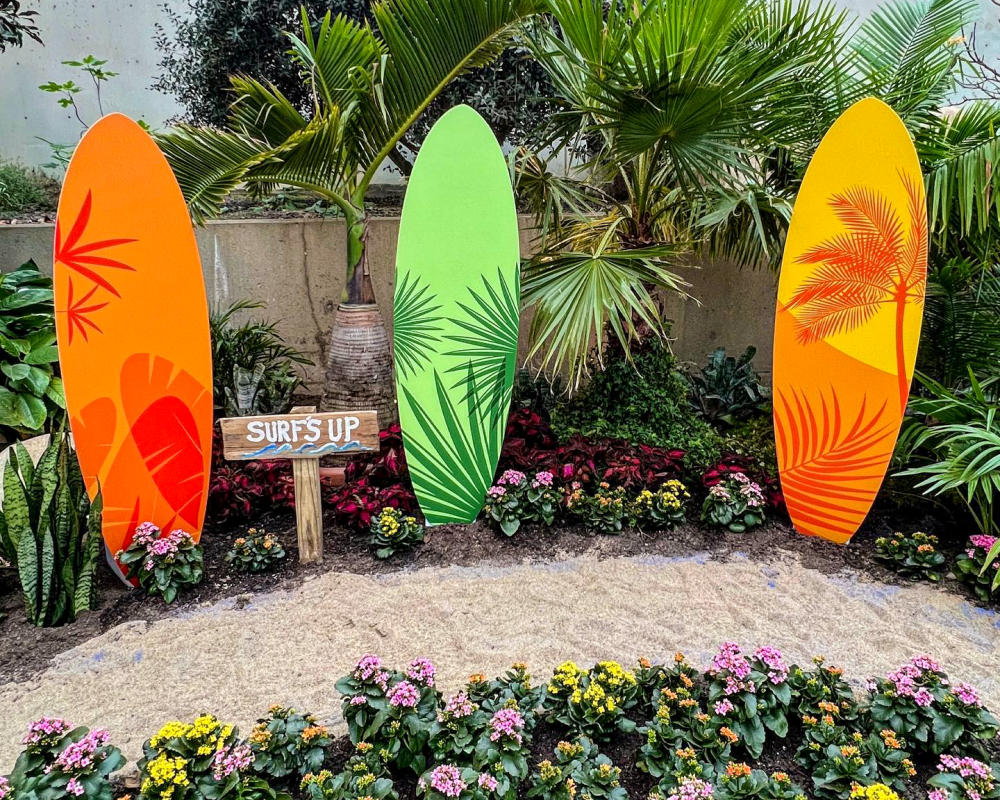 Photo Credit: @bconservatoryfw on Instagram
California Dreamin' – Garden Exhibit
Through April 15 / Botanical Conservatory
Find your inner beach bum at the Botanical Conservatory's winter garden exhibit! It may be cold outside, but inside this exhibit, hang loose with sun-loving tropical plants and vivid waves of color.
January 31 - February 26 / Botanical Conservatory
Also at the Botanical Conservatory, enjoy the beautiful Sweetheart Orchid Display - a Valentine's favorite. Breathe in the fresh and vibrant orchids - also for purchase!
Move to the Rhythm
Need a break from the winter weather? Grab a ticket and let the music move you at one of these amazing February concerts.
Anthony Gomes / February 11
Do Re Mi at the Allen County Courthouse / February 11
Buddy Guy Damn Right Farewell Tour / February 11

Winter Garrison 1812 & Revolutionary War Garrison
February 18 & 25 / The Old Fort
Step back in time at the Old Fort to discover what it was like for a soldier living in a frontier fort during the harsh winters. Enjoy reenactments and experience living history at the Old Fort!
William Shatner with a Screening of Star Trek II: The Wrath of Khan
February 9 / Embassy Theatre
Set your phasers to fun and join an unforgettable night with the original Captain James T. Kirk, and award-winning actor, William Shatner! Watch a screening of Star Trek II: The Wrath of Khan, and stick around to hear Shatner share fascinating behind-the-scenes stories from his legendary career.
Headwaters Park Ice Skating
Through February 26 / Headwaters Park
Ice skating at Headwaters Park is the perfect way to enjoy the outdoors during winter! Grab your skates and hit the ice before February ends. Kids under 14 skate free on February 14.
Disney on Ice: Into the Magic
February 23 - 26 / Memorial Coliseum
The dazzling world of Disney magic comes to life on ice, as your favorite characters zip and twirl around in this stunning Disney on Ice performance that takes families on a high-sea adventure! The whole family will love this thrilling show, featuring Coco, Moana, Belle, Elsa, and more iconic Disney characters.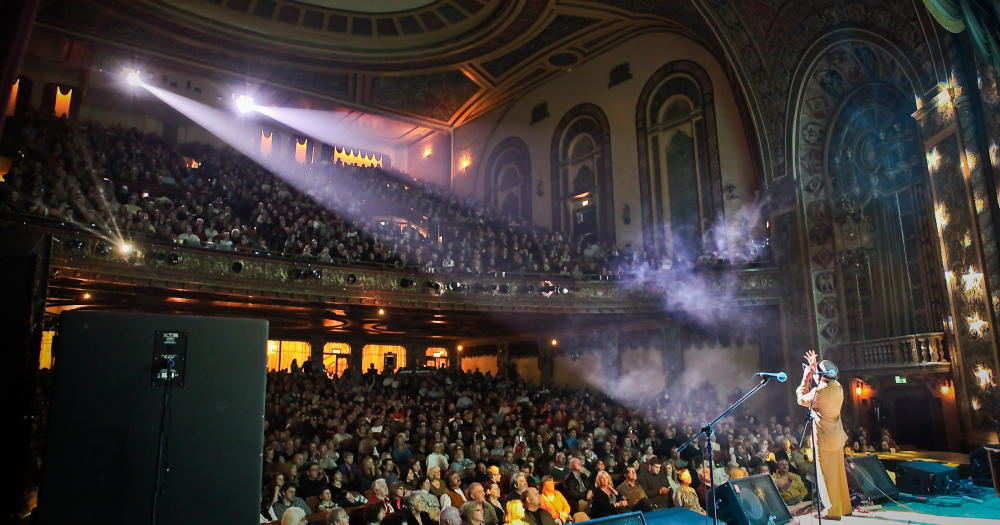 Down the Line 17 - Celebrate Woodstock '69
February 25 / Embassy Theatre
Four local bands and artists will pay tribute to music legends on the historic Embassy Theatre stage during the annual Down the Line concert, a fundraiser for the Embassy. This year brings a full lineup of tunes that pay respect to the inspirational and groundbreaking Woodstock '69 musical icons — from Creedence Clearwater Revival to Jimi Hendrix!
Trade Shows & Expos
Plan for spring and summer outdoors with these great expos! 
Fort Wayne RV & Camping Show / February 2-5
Fort Wayne Boat Show & Sale / February 9-12