Discover a few of the amazing spring festivities happening in Fort Wayne this April. For a complete list of events, browse the Visit Fort Wayne Calendar of Events. 
North American Brass Band Championships (NABBA)
April 6 – 7 / Embassy Theatre
The best brass bands in all the land will compete in Fort Wayne! Experience two days of competition featuring British-style brass music and musicians of all ages.
Ball State University Showcase Concert featuring Canadian Brass
April 8 / Embassy Theatre
The world-renowned brass quintet, Canadian Brass, will perform with Ball State University's Jazz Lab Ensemble and Wind Ensemble, for an evening of entertainment, fun, and incredible music!
April 7-12, 17-22 / Parkview Field
TinCaps baseball returns for the 2018 season! Grab your tickets and head down to Parkview Field to be part of the excitement. TinCaps games are a fun, affordable experience for the true baseball fan or anyone looking for a fun time in Fort Wayne.
The Old Fort
April 7, 14, 21 / The Old Fort
Discover what life was like in historic times through re-enactments, demonstrations, and hands-on activities for the whole family times at The Old Fort! April features the Pennsylvania Regiment Drill, Montcalm & Wolfe School of the Soldier, and the Early Modern Muster of Arms.
April 7, 8, 11, 13, 15, 20, 21, 28 / Various Locations
Enjoy a month full of thrilling Fort Wayne Philharmonic performances! From family shows including Peter and the Wolf, to classics including The Leningrad Symphony, there's something for everyone to experience in April.
Vera Bradley Annual Outlet Sale
April 11 – 15 / Memorial Coliseum
Shop your favorite Vera Bradley prints and styles at 40-60% off retail prices! This annual event is a Fort Wayne favorite, perfect for a girls' getaway weekend. Note: All shoppers must complete a free registration. Skip the registration lines at the sale and pre-register here!
Shopping
April is full of opportunities to shop unique sales and more! Check out a few of our other great shopping experiences coming up.
cinda b Factory Outlet Sale
Peg-Perego Spring Sale
Ft. Wayne's Farmers Market - Indoor Market
Maumee, Mary & Joseph Comedy Festival
April 12 – 15 / Downtown Fort Wayne
Experience four days of laughter with 60 local, regional, and national comedy acts! Nine downtown venues will host shows and events, ranging from family-friendly to 21+.
"Bugs" Live Butterfly Exhibit
Opens April 14 / Botanical Conservatory
Step into the butterfly tent, where hundreds of beautiful live butterflies surround you. Observe these beautiful winged creatures up close as they feed, rest, and fly. One may even land on you!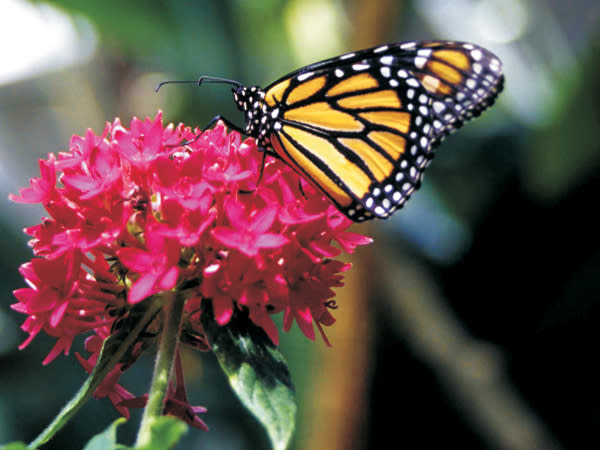 April 20 – 22, 25 – 28 / Williams Theatre at IPFW
See the Shakespeare's Romeo and Juliet unfold on stage, as two young star-crossed lovers navigate the hatred of their feuding families.
The Secret Garden
April 20 – 22, 27 – 29 / Parkview Physicians Group ArtsLab at Arts United
This famous children's story follows young Mary Lennox on a mysterious adventure! Enjoy a thrilling, all ages performance of The Secret Garden, presented by all for One productions, inc.
Fort Wayne Children's Zoo: Opening Day
April 21 / Fort Wayne Children's Zoo
Greet all your favorite zoo animals on opening day! Be sure to ride the Sky Safari, hand-feed the giraffes, pet the stingrays, and find so much more to do at one of our favorite summer attractions.
Rapunzel
April 21 / Fort Wayne Ballet
All ages will can join the fun in this performance of Rapunzel, part of the Fort Wayne Ballet's Family Series. After the show, join the youth dancers and create a craft to take home!
Michiana Wine Festival
April 28 / Headwaters Park
This 21+ festival features over 100 Indiana wines to sample, a spring craft market, food trucks, and live music! You can even start celebrating early at the Night Wine at the Line 5K on Friday, April 27.
Tapestry: A Day for Women featuring Jane Seymour
April 27 / Memorial Coliseum
Celebrate the fabric of womanhood during a day of inspiration, renewal, and education for women of all ages and stages of life. You'll also hear from special guest, Jane Seymour, with amazing stories from her life!
Watch More...