Discover a few of the amazing festivities and holiday events happening in Fort Wayne in December. For a complete list of events, browse the Visit Fort Wayne Calendar of Events.
February 1, 3, 25 / Memorial Coliseum
During February, bring your family and friends to catch the Fort Wayne Mad Ants in action! Kids and adults will enjoy this affordable, fun basketball experience.
Young Harriet Tubman
February 2-4 / Parkview Physicians Group ArtsLab at the Arts United Center
Meet young Harriet Tubman, a courageous girl who overcame unthinkable obstacles. Join the Fort Wayne Youtheatre for this moving story, part of the Linda Ruffolo Young Heroes of Conscience Series.
February 2, 7, 9, 11, 14, 17, 23, 24 / Memorial Coliseum
Grab your tickets and head to the Memorial Coliseum for winter sports action. Join the jungle and cheer on the Fort Wayne Komets all month long!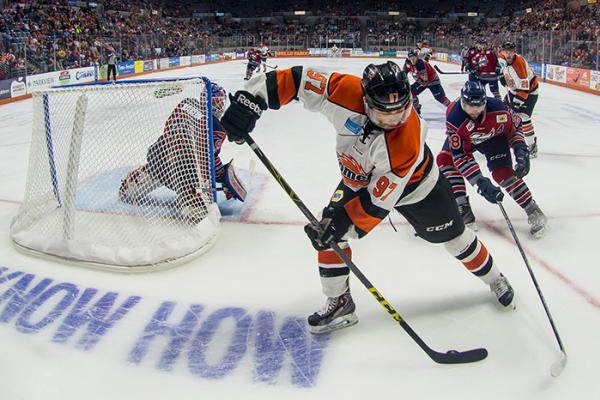 DIAVOLO
February 3 / Arts United Center
DIAVOLO, the famous Los Angeles-based dance company, offers audiences a chance to witness Architecture in Motion. As Fort Wayne Dance Collective's 2018 guest dance company, DIAVOLO promises a physically and emotionally moving performance!
February 3, 10, 17, 24, 28
This month, enjoy the Fort Wayne Philharmonic Masterworks Series featuring Scheherazade and Brahms: A German Requiem. And you won't want to miss Cirque Goes to the Cinema, pairing awe-inspiring physical feats with musical classics from Star Wars, Harry Potter, and more!
The Original Harlem Globetrotters
February 4 / Memorial Coliseum
Enjoy basketball fun for the whole family when the Harlem Globetrotters roll into town! From ball handling wizardry to incredible trick shots, this is an experience you won't want to miss.
Theatre Performances
Head to the theatre for outstanding performances all month long!
IPFW Department of Theatre: I Love You, You're Perfect, Now Change
Three Rivers Music Theatre: Cabaret
all for One productions, inc.: David
Arena Dinner Theatre: A Life in the Theatre
Dancing with the Stars: Light up the Night! Live!
February 7 / Embassy Theatre
Fans of the ABC's Dancing with the Stars won't want to miss this live performance during the show's national tour! Catch sizzling group dances, steamy duets, and over-the-top original pieces.
2018 Polar Plunge
February 10 / Metea County Park
Walk, wade, belly flop, or plunge into the ice cold lake water to support the Special Olympics! Then, spectators and participants are invited to the After Splash Bash for food and drinks.
Fizz Fest
February 10 / University of Saint Francis Performing Arts Center
Add some pop and fizz to the season at this craft soda festival and winter carnival! Try over 100 craft sodas and be reunited with your favorite childhood flavors.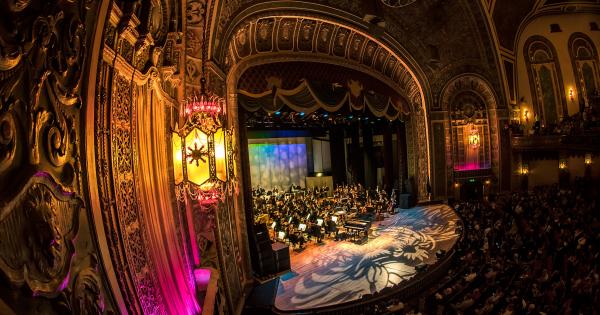 90 Years of Film Series: Casablanca
February 10 / Embassy Theatre
The Embassy Theatre turns 90 this year! In this film series, enjoy one movie from every decade of the Embassy's existence. Celebrate in February with a classic: Casablanca.
Broadway at the Embassy: Chicago
February 13, 14 / Embassy Theatre
In true Broadway fashion, this tale of fame and fortune features show-stopping song and dance from beginning to end. Don't miss Chicago at the Embassy Theatre for two amazing nights.
Expos and Trade Shows
Enjoy some of the Midwest's largest trade shows and expos in Fort Wayne this February!
Fort Wayne Women's Expo
Fort Wayne Boat Show & Sale
Fort Wayne RV & Camping Show
97.3 WMEE Baby Fair & Family Expo
Bridal Extravaganza
Northern Indiana Golf Show
Construction World Expo
Justin Moore
February 16 / Memorial Coliseum
Grab your tickets for a night of country with Justin Moore! Join the platinum-selling artist when his Hell on a Highway tour takes over the Memorial Coliseum.
Weather the Fort
February 17 / Freimann Square
Adults 21+ are invited to celebrate winter during Weather the Fort! Grab a beer and get in the spirit with live music from local bands, ice carving, fire dancing, and much more.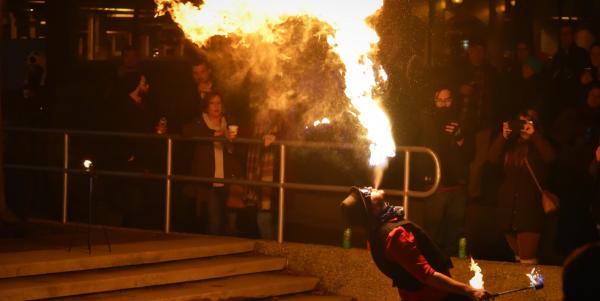 La Cage Aux Folles
February 17 – March 4 / Civic Theatre at the Arts United Center
The Fort Wayne Civic Theatre brings one of the all-time greatest hits of musical theater to Fort Wayne! Comedy ensues in this stage revival of the movie, The Bird Cage.
Beauty and the Beast
February 24 / Fort Wayne Ballet
The Fort Wayne Ballet presents the classic tale of Belle, and the beast holding her captive. In this magical story, Belle learns to see beyond the beast's appearances, to find the kind prince hiding inside.
Headwaters Park Ice Skating
Through February 28 / Headwaters Park
Ice skating at Headwaters Park is the perfect way to enjoy the outdoors during winter! Grab your skates and hit the ice before February ends. Kids under 14 skate free on Wednesdays!
Watch More...