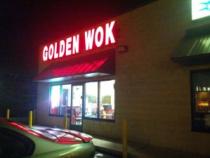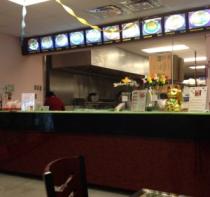 This weekend, on a whim, my family and I stopped by a Chinese place we'd never tried before- The Golden Wok.  I didn't go in planning to review the place, but it was so good that I felt compelled to share. The Golden Wok is located in the small strip mall at the corner of Broadway and Taylor Streets, right across from Munchies. It's small, and from the outside, frankly not that much to look at. But who cares how it looks when the food is so fantastic!
The parking lot is very small and took some maneuvering to navigate, but we got a spot and walked inside to find an obviously family-run, only-the-necessities joint. The interior is small, with a few tables crammed in, a large drink cooler and the main counter as the focal point. My first tip-off that we'd stumbled into something wonderful was that the place was jam-packed.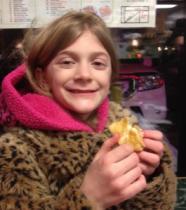 There was a constant stream of customers coming in the whole time we were there. Most got carry-out, but we decided to eat there and really enjoy ourselves. We placed our order at the counter and  had a seat by the window.
The first things to arrive were the Egg Rolls and the Crab Rangoon. Man, oh man, were they worth the wait! Egg Rolls are my favorite, while my daughter is nuts about Crab Rangoon. She promptly declared, "This is the best Crab Rangoon I've ever tasted!" That's a pretty good endorsement coming from a picky 10-year-old.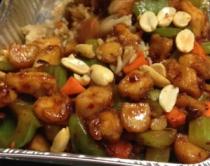 Next came our main entrees, including Kung Pao Chicken, Pepper Steak with Onions, Sweet & Sour Chicken and Orange Chicken. All were served with generous portions of Chicken Fried Rice. I know I sound like a broken record, but all of the entrees were amazing! I believe that the freshness of all the ingredients, especially the veggies, is what makes the difference.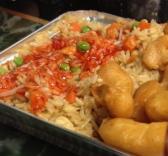 The kitchen is completely open, so you can watch your food being prepared. Everything was hand-prepared and delicious! The service was great, the employees very friendly and the food was the best Chinese I've had in Fort Wayne. I'd highly recommend this place to anyone!
The Golden Wok is located at 1930 Broadway Street Suite D. Order by phone at 260-420-9988.