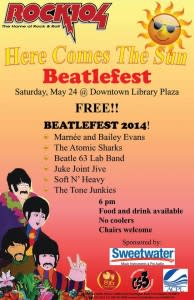 Beatlemania will sweep through Fort Wayne this Saturday, May 24, as it hosts Beatlefest. Beatlefest will take place on the plaza at the Main Library branch downtown. Festivities will begin at 6 pm; guests are encouraged to bring their own chairs, and food and beverages, provided by Pint and Slice, will be available. The evening will feature six bands all performing the hits you know and love from England's heartthrob rock band.
In the beginning of the 1960s, the band hailing from Liverpool, made up of four boys, John Lennon, Paul McCartney, Ringo Starr, and George Harrison, was virtually unknown. After working the club scene, playing small gigs for three years, the Beatles got a break in 1962 when their single, "Love Me Do," became a big hit. Following their initial success, the Beatles' popularity only grew, and they became an instant sensation. It took a little longer for their music to cross the Atlantic, but once it did, it was met with an unprecedented fervor. "The British Invasion," as it came to be known, swept across the United States in the mid-sixties and left millions of Americans singing, "I wanna hold your hand."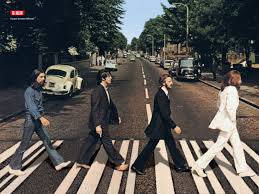 As the times began to change so did the Beatles' sound. Their songs came to embody the feelings of a generation and speak to the the changing social and cultural fabric of the United States in particular. Their albums sold millions of copies, and their singles stayed on the top 100 charts. By the time of their breakup in 1970, the Beatles had made it to the top of the rock n' roll world. They remain today the best-selling band in the United States, with countless Grammy's and other awards gracing their belts. Come and listen as the sounds of "Revolution" and rock n' roll legend fill the downtown air. Hosted by Rock 104, the festival has been a huge success in the past and returns again this year by popular demand. The festival is open to people of all ages. Beatlefest promises good music, food, and fellowship.