By the end of February most everyone is counting the days down until Spring. But rest assured, spring will come and country music star Brad Paisley can help in the process. His "Beat This Winter Tour" comes to Fort Wayne, Indiana on February 27. ticket prices start at $41 for the show which takes place at the Allen County War Memorial Coliseum.

Paisley is the recipient of three GRAMMYs, 14 Academy of Country Music Awards, 14 Country Music Association Awards and many other music honors. He has had hit singles on the charts since hitting the country music scene in 1999, including most recently "Southern Comfort Zone" and ""Beat This Summer." Special guests Chris Young and Danielle Bradbery will also perform at this once in a lifetime show!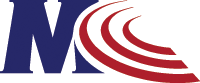 The Coliseum is located at 4000 Parnell Ave., on the city's north-side and conveniently close to Interstate 69 and Interstate 469, for travelers coming from out of town. Show tickets can be purchased via Ticketmaster outlets, Ticketmaster.com or directly at the coliseum box office during normal business hours. For more information call the coliseum at 260.483.1111. Insider Tip: The coliseum is located near many of Fort Wayne's most popular shopping locations. Glenbrook Square and the newly opened Carson's Department Store are just down the road. Shop before the show or if you make a weekend trip of it… shop the next day!   YOU CAN WIN TICKETS TOO! Simply visit the Brad Paisley contest page on Visit Fort Wayne, and enter for your chance to win 2 tickets to the show - and more!