Retail and I have a long history together. Anyone who knows me knows I'm a little (read: a lot) spoiled, and I have fond memories of getting stuff. And nowhere brings back as many of those memories as Glenbrook Square. With the number and variety of stores and restaurants – and the particular atmosphere of a big indoor mall – I find myself there creating new memories all the time.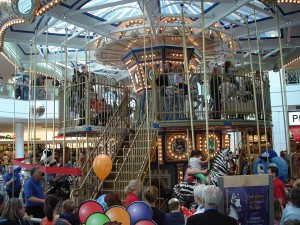 Wednesday was always "shopping day" when I was a kid, and that almost always included a trip to "the Mall" (and if you're a Fort Wayne native, that's what Glenbrook Square is – "the Mall"). It was the size of the place that always impressed me, and actually, as an adult, my perspective on that hasn't changed: it's still really big. As I got older and spent less time with my family and more time with my friends, it was always an option whenever we wondered what we should do or where we should go. And now, I rather enjoy spending an afternoon shopping there with my wife. There are a lot of reasons to visit Glenbrook Square, including anchor stores Macy's, Sears, JCPenney, and Barnes & Noble Booksellers, plus American Eagle, the Gap, Banana Republic, Abercrombie & Fitch, H&M,  and Hot Topic, just to name a few. Eating options include T.G.I. Friday's, Red Robin, and a food court that offers a number of great choices (handy for families, friends, or couples who just can't agree on where to eat). And I also mentioned atmosphere. "The mall" is more than just a place you go to shop – it's an experience, one that can't be replicated or replaced by a big box store or a website. It's Glenbrook Square.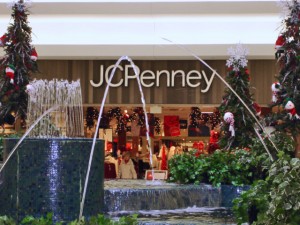 Glenbrook also offers great entertainment for the kids - from a toddler play area to a two-story carousel in the center court that features animals to ride and enjoy. Whether you're coming to town to shop or are already here for one of our city's other great events, you'll want to take time to visit Glenbrook Square. It's located at 4201 Coldwater Road. Hours of operation are Monday through Saturday, 10:00 a.m. – 9:00 p.m., and Sunday, 12:00 p.m. – 6:00 p.m. Contact them at (260) 483-2121, or visit them on the
Web
!