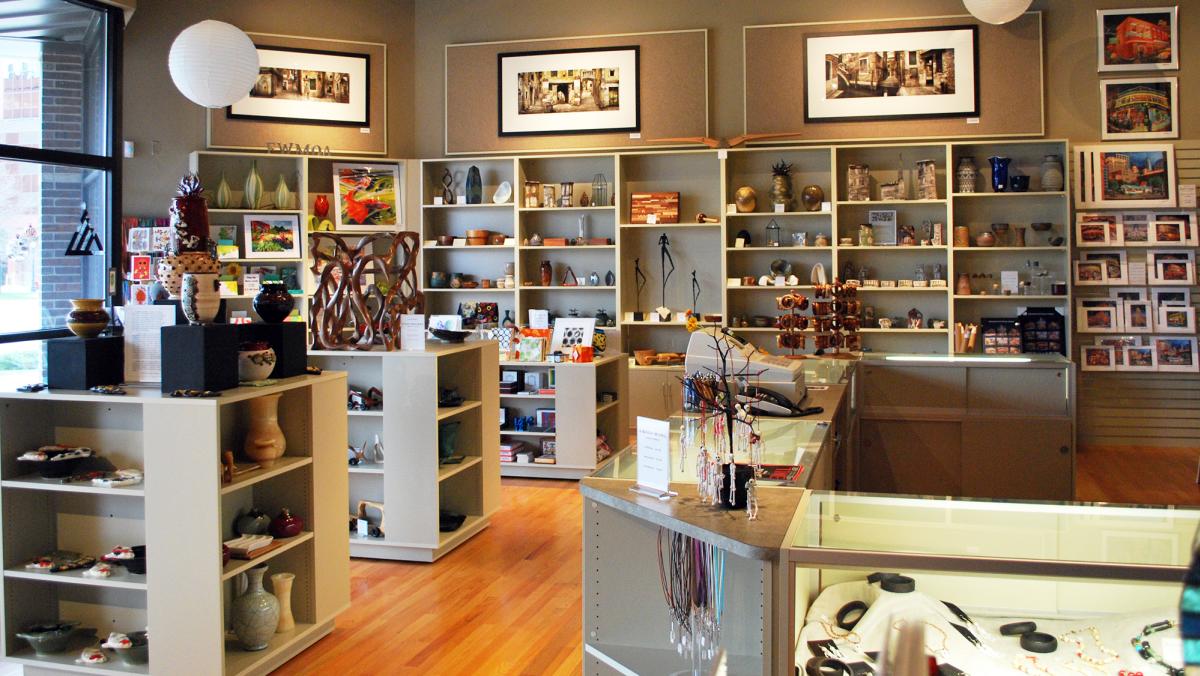 If you're looking for a unique, one-of-a-kind gift that Fort Wayne creativity, visit the Fort Wayne Museum of Art gift shop, the Paradigm Gallery. I was astounded at the wide variety of beautiful, unusual pieces I saw on a recent visit.
I had mistakenly assumed the shop would be filled with paintings since it is an art museum. While there are serene prints by national and local artists, they are surrounded by hundreds of other items of all types of art.
A perennial favorite exhibit at FWMoA is the summer glass show. Along with the museum's permanent glass installations, the summer exhibit will delight visitors of all ages. Be sure to visit the Paradigm Gallery to pick up your glass keepsakes.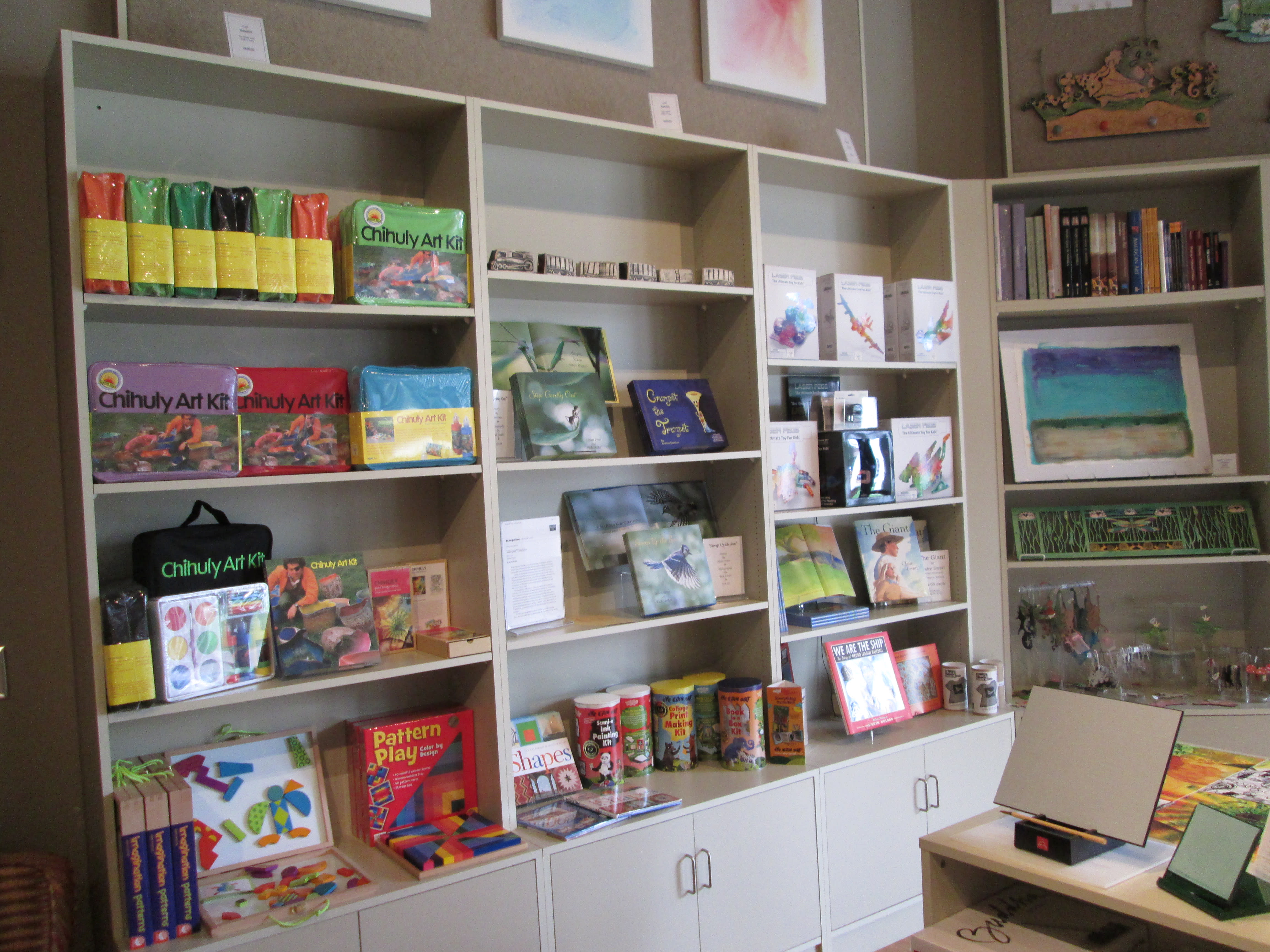 There are even items for children at the gift shop. The young girl in my life would love these art kits. There are even Chihuly art kits for kids!
There are still more items to be seen in the Fort Wayne Museum of Art Paradigm Gallery. Plan to visit the Museum of Art soon and allow plenty of time to browse in the gift shop. The museum is located in downtown Fort Wayne on Main Street next to the Arts United Center at the corner of Main and Lafayette. The museum offers convenient parking behind the building, and is fully wheelchair accessible.
Fort Wayne Museum of Art
311 E. Main St
Fort Wayne IN 46802
260.422.6467
The Paradigm Gallery is open to the public during the museum's gallery hours, however, you'll want to take plenty of time to see all of FWMoA's fantastic exhibits!
Museum Admission
• Free to Members
• $8 Adults
• $6 Students (Pre-k - college)
• $6 Seniors 65+
• $20 Families
• Free general admission Thursday 5-8pm
Discount Programs
Military Discount
All veterans, military personnel and their families can visit the Museum at no cost Tuesday–Sunday with a valid military ID.
Museums for All Discount
Through the Museums for All program, individuals and families can visit the Museum at a discounted rate of $3 per person with an Electronic Benefits Transfer (EBT) card and valid photo ID.
Gallery Hours
• Sunday: 12-5pm
• Tuesday - Saturday: 10am - 6pm
• Thursday: 10am - 8pm
Closed: Mondays, New Year's Eve, New Year's Day, Christmas Eve, Christmas Day, Easter, Independence Day and Thanksgiving Day.
Information current as of May 2021.
This post was originally published in July 2015 and has been updated. Last revised May 2021.