So you've spent your life in Fort Wayne, and yet, when a visitor comes to town and asks about the History Center, the Courthouse, or the Botanical Conservatory, you cringe -- because you realize you've never visited!
Never fear. Often we're least likely to visit attractions right in our own backyards. If this is true for you -- or even if it's not -- you'll enjoy Be A Tourist In Your Own Hometown day, held this year on Sunday, September 11, from noon until 5.
On this day, you can visit many of Fort Wayne's best attractions for no charge. That's right: FREE.
Here are the spots on this year's tour: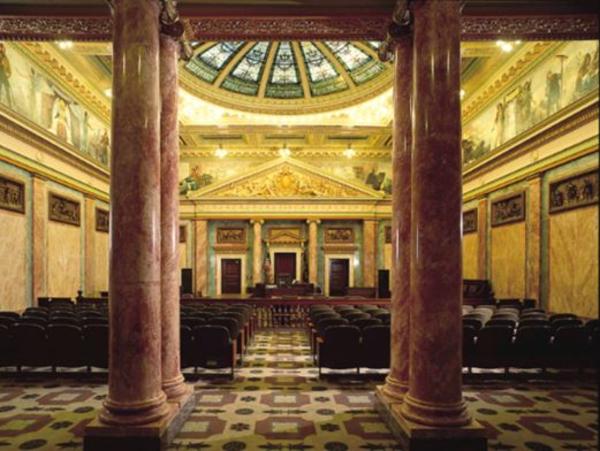 Allen County Library -- Bicentennial Celebration (this is NEW for 2016)
Cathedral Museum (in the photo below, you'll see the Cathedral of the Immaculate Conception. The museum is just to the right of the cathedral)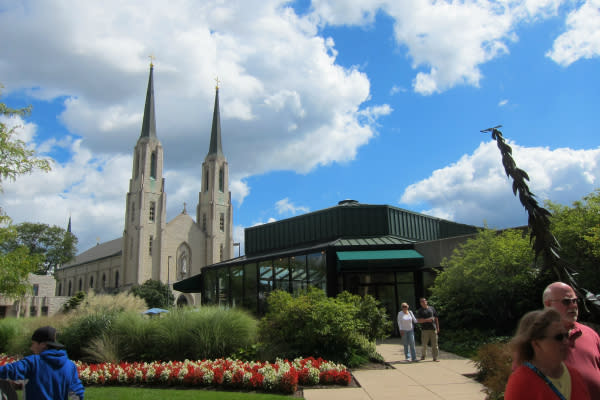 Embassy Theatre, where you can visit the rooftop patio. Hmmm ... didn't know there was one! I visited here last year, and enjoyed the music from the Grande Page Organ that an organist was providing throughout the afternoon.
Foellinger-Freimann Botanical Conservatory (pictured above)
Fort Wayne Museum of Art -- includes music, refreshments, and hands-on fun for kids
The History Center -- this is always a fun spot for kids, who love a trip to the old jail cells in the basement.
Bicentennial Trolley Tours (NEW for 2016; board at The History Center. Tickets available at Barr Street Market on 9/11). You'll view historic markers and sites.
Lincoln Tower (Observation deck won't be open, but it's worth a visit to view the grand historic lobby)
The Old Fort, situated at the junction of our three rivers
Parkview Field, which will offer special 9/11 Memorial events (there will be a Memorial service from 10 a.m. -- noon)
University of Saint Francis Downtown -- NEW for 2016; tour the facilities
Visitors Center -- stop by for information, and for a fun selection of Fort Wayne souvenirs
You can download and print a one-page passport here, or pick one up after August 15 at Old National Bank or at Kroger stores. The passport will list full addresses and more information for each location.
I've participated in this day many times. My tip would be to choose a few locations near each other, then find a parking spot and walk from one to the next. There is a wonderful, friendly feel on the streets as families enjoy a Sunday afternoon getting to know the place they live a little better.
Have you participated in Be a Tourist in Your Own Hometown before? Which attractions are your favorites?