As you hit the streets of downtown Fort Wayne on Sunday, September 8th for Be a Tourist in Your Own Hometown, you will be taking part in a 21-year tradition, celebrating Fort Wayne's vibrant tourism industry.

The History of Be a Tourist 
Be a Tourist in Your Own Hometown is an annual event where Fort Wayne's museums open their doors for free – inviting the community to celebrate the amazing attractions that visitors enjoy every day of the year!
At the Visitors Center, we consistently hear our visitors rave about their experiences in Fort Wayne, and love hearing their positive impressions of our attractions and amenities. But no matter where you live, it's hard to take the time to enjoy the things in your own backyards.
And that's why, 21 years ago, we started Be a Tourist in Your Own Hometown. We hope that all Fort Wayne residents will take a day to literally pretend you are a tourist in Fort Wayne and visit our museums and attractions like you would if you were a visitor – FOR FREE!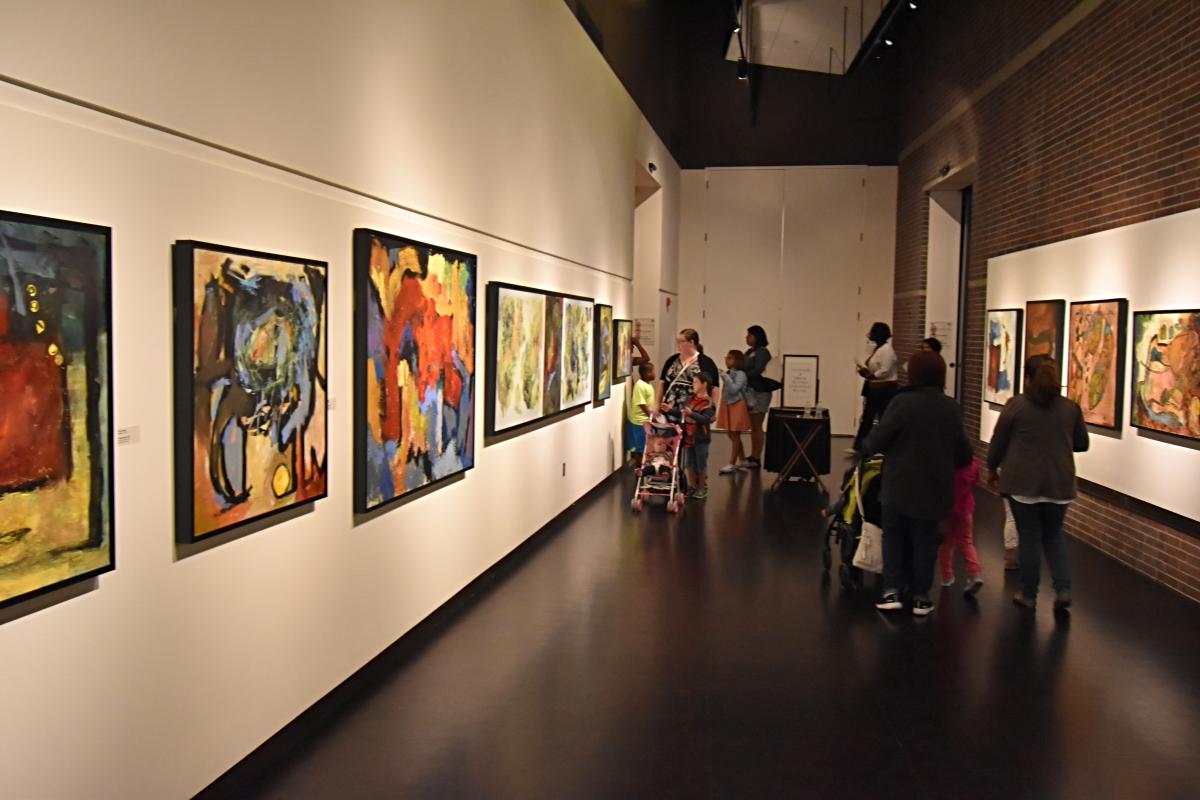 Participating Attractions in 2019
This year, 16 amazing attractions will be open for free from 12-5 on Sunday, September 8th. Those attractions offer something for everyone:
History Lovers:
The History Center - Journey to Fort Wayne's past when you visit The History Center!
Karpeles Manuscript Museum - Specializing in the preservation and display of original, historically significant documents and manuscripts.
Diocesan Museum - Visit the NEW Diocesan Museum at its expanded location. The Diocesan Museum houses religious artifacts dating back to the time of Jesus Christ and Abraham.
The Old Fort - History comes to life at Fort Wayne's Historic Old Fort! Meet soldiers and civilians and discover the earliest days of Fort Wayne.
Architectural Enthusiasts:
Allen County Courthouse – One of the only days you can take your camera inside to explore this architectural wonder!
Embassy Theatre - Experience a self-guided tour of the historic Embassy Theatre, from the stage to the rooftop patio.
Lincoln Tower - Immerse yourself within one of Fort Wayne's architectural gems, an Indiana landmark in the heart of downtown!
Community Supporters:
Allen County Public Library – Enjoy a guided tour of the Lincoln Collection with tours at 12:30, 1:30, 2:30 and 3:30 and the Rare Book Room at 1:00, 2:00, 3:00 and 4:00.
The Landing - Explore The Landing and envision all it will become! Take a behind-the-scenes tour, get historic facts and take part in interactive activities for all ages.
Visitors Center – Learn more about your community and enjoy 20% off Visitors Center merchandise!
Fans of the Great Outdoors:
Foellinger-Freimann Botanical Conservatory - Surround yourself with nature at an oasis in the heart of downtown! And, enjoy a free concert by "Those Two Guys In Suits and Ties" from 12:30-2:30pm.
Little Rivers Wetlands - Enjoy their Monarch Festival and celebrate one of the greatest natural phenomena in the insect world.
Family Fanatics:
Parkview Field - Join us at the ballpark and go "behind the scenes" at Parkview Field, home of the Fort Wayne TinCaps.
Riverfront Fort Wayne - Come say "Hello New Park!" at the magnificent Promenade Park!
Science Central - Spark your imagination! Enjoy more than 200 exhibits, displays, and demonstrations.

Be a Tourist in Your Own Hometown: By the Numbers
Number of participating attractions in this year's event: 16
 
Number of visits made to "Be A Tourist" attractions during the last 20 years: 402,920
 
Attractions who have participated all 21 years: 2 (The History Center and Science Central)
Every year we have a slightly different mix of participating attractions. Some attractions weren't built when we started in 1999 (like Parkview Field) and some are no longer with us (The Lincoln Museum).
 
New attractions this year: 1 (Little River Wetlands)
 
Special promotions over the years: Many!
In 2011, we honored the 10th anniversary of 9/11 with a stair climb at Parkview Field
In 2016, we celebrated Indiana's 200th anniversary with special events
In 2018, we offered birthday cookies and "passport photos" in honor of the 20th anniversary of Be a Tourist in Your Own Hometown

Frequently Asked Questions
Where Should I Park?
Parking downtown on Sundays is a breeze. Here is a map of available parking throughout the city: https://bit.ly/2zomN0L
What Restaurants Are Open for Lunch and Dinner?
Looking for a place to eat before or after your day of exploration? Check out our list of options: (Use dining map page from passport if that is possible – otherwise DT dining map)
Are There Trolley Stops?
No, Be a Tourist in Your Own Hometown hosts too many people to be able to provide reliable trolley transportation. And, it is an event that includes locations outside of downtown Fort Wayne, so we suggest that you park and walk while downtown, and then drive to some of the nearby locations!
Where Can I Get More Information About Being a Tourist Anytime of the Year?
Stop into the Visitors Center at 927 S. Harrison to learn more about everything there is to explore in our great community! And connect to CurrentFortWayne.com, Fort Wayne's comprehensive Calendar of Events!
Learn more about this great event at VisitFortWayne.com/BeATourist!