Several years ago, I went to Fort Wayne's BBQ Ribfest for the first time. I'm a big fan of BBQ ribs, especially the fall-off-the-bone kind, and I wanted to try some sweet and spicy ribs that I didn't have to slow roast myself. Tender and delicious, I enjoyed the ribs on a picnic table while enjoying a live blues band. It felt like a perfect summer evening with good food, perfect weather, and fun entertainment.
Ribfest is fun for rib lovers and music lovers alike and offers many choices of mouth-watering ribs to try from award-winning rib teams. This year's Ribfest starts on Thursday, June 18th at 11:30 AM and ends on Sunday June 21st at 9:30 PM.  Award-winning rib recipes from all over the country are featured at this festival that was voted one of the top Ribfests in the country by Martha Stewart Magazine.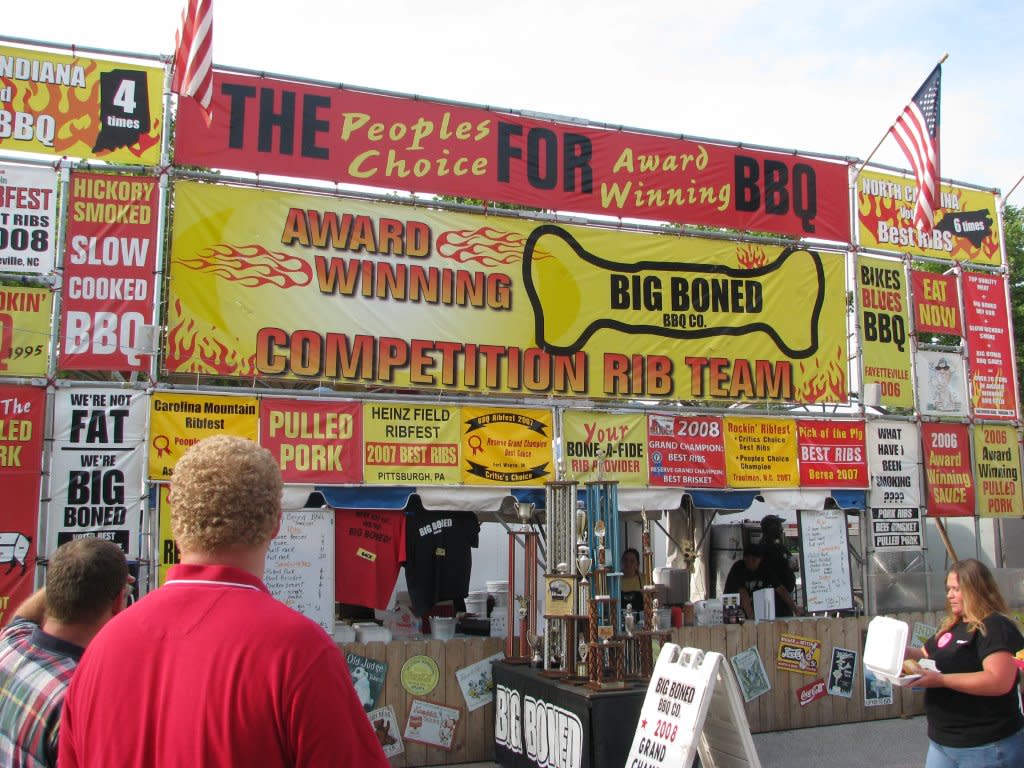 Be sure to bring your wallet and a big appetite. Over twenty-five tons of ribs are consumed by 40,000 festival attenders in Headwaters Park in downtown Fort Wayne. These ribs are slow roasted with sweet, spicy, or tangy BBQ sauces that are sure to satisfy your BBQ cravings. Besides finger licking ribs, you can also indulge in brisket, pulled pork and BBQ chicken.
While you enjoy the food, numerous bands will hit the stage, showcasing some of the best blues music around, as well as country and jazz on the Coors Light main stage.  Some of the performers include the Fort Wayne Funk Orchestra, The Reverend Peyton's Big Damn Band (number one on iTunes blues chart), Mark May Band with the Soul Satyr Horns, and local favorite, The Todd Harrold Band, plus many others.  You can find the complete list of bands for RibFest 2015 here. Rain or shine, Ribfest has you covered with a giant canopy tent and large eating area so that you can enjoy your brews, blues and BBQ, no matter what Mother Nature hands us.
Ribfest is free everyday until 5:30, as well as all day Sunday.  After 5:30, it's $6.00/adults, $5.00/Seniors, $4.00/students, military, police and firefighters with ID.  Kids 13 and under are free. Ribfest is held at Headwaters Park, 330 S. Clinton St. Fort Wayne.