The latest Fort Wayne Museum of Art display, "Barns of Indiana," keeps the historical barns of Indiana and their beauty alive. This display, by local artist Gwen Gutwein, runs through September 2 and includes 32 paintings of barns.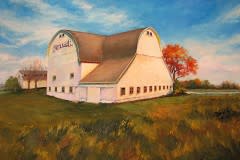 Gutwein says she started this project to draw attention to the impending demise facing these quickly deteriorating barns. She describes these barns as state treasures. Dating back to the 17th century, they display unique architecture and carry stories of great Indiana folklore with them. Ultimately Gutwein plans to paint two barns from each county. Gutwein grew up on a Northwest Indiana farm and does her oil and watercolor painting from her Fort Wayne art studio. She also teaches private art classes.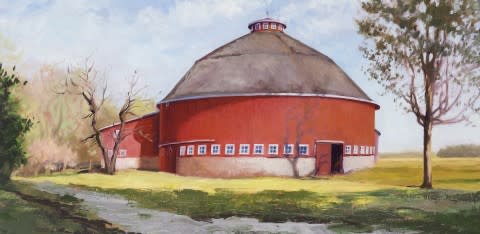 "Barns of Indiana" is on display in the art museum's gallery. Gallery hours are from noon to 5 p.m. Sundays, 11 a.m. to 6 p.m. Tuesday, Wednesday, Friday and Saturdays; and 11 a.m. to 8 p.m. Thursdays. The museum is closed on Mondays and holidays. Admission to the Fort Wayne Museum of Art is free on Sunday and Thursdays.  Regular admission prices are $5 for adults, $3 for students in kindergarten through college and $10 per family. The museum is located at 311 E. Main St., in downtown Fort Wayne. For more information visit the museum online or call 260.422.6467.