Banh mi is a Vietnamese snack that consists of a baguette filled with meats, vegetables and spices.  Banh Mi Barista is a well-known Vietnamese restaurant that consists of a variety of savory meat and vegetarian noodle specials, sandwiches, and hot and cold drinks.  It's also my newest favorite restaurant in Fort Wayne I went to Banh Mi Barista on the recommendations of several friends.  I had never had Vietnamese food before, so I didn't know what to expect. The restaurant was warm and inviting as soon as I opened the door.  The simple but cheery décor mixed with the quiet background music created a relaxing atmosphere. The employees greeted me right away and helped explain some menu items.  One employee suggested I try either the Korean BBQ or the Viet Special Sandwiches, so I chose the Korean one without the added spice.  It was fresh and light but filling.  No regrets!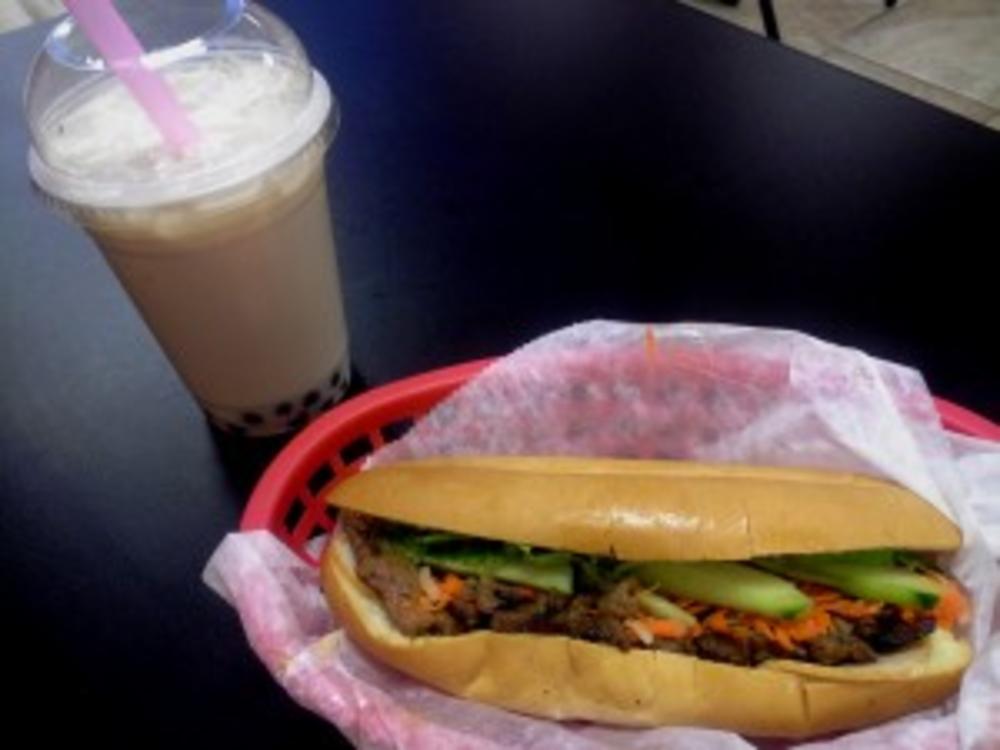 I also ordered Almond Bubble Tea, which made me remember the first time I drank it when I lived in Asia many years ago.  I appreciate the restaurant providing this unique drink because it allows customers to experience an authentic taste of Asia if they aren't able to leave Fort Wayne. Being at Banh Mi Barista definitely filled me up and cheered me up, so I highly recommend giving this place a try on your next night out! Visit Banh Mi Barista in-person at 5320 Coldwater Rd., or on Facebook here 260-387-7222 Hours:  Monday – Friday:  9:00 a.m. – 8:00 p.m. Saturday:  9:00 a.m. – 7:00 p.m. Sunday:  10:00 a.m. – 6:00 p.m.
This post was originally published in October 2015 and has been reformatted and updated.