If you're coming to Fort Wayne for a wedding, you might have a little free time to spend exploring our Summit City. Well good! We've got something to make your visit here special!
Shopping
Think the staple stores, like J. C. Penney, Sears, Macys, and Carson's. (Check out the china and crystal at Macy's, especially.) Then, there are the boutiques, like Things Remembered (they have a wide variety of items that can be monogrammed) and salons (check out the salon at J.C. Penney, or Regis Salon). Need footwear? There are lots of different shoe shops in the Mall, and boutique stores, like Christopher and Banks, Claire's, and Lids.

This is an outdoor mall, where you stroll outside to get from one store to the next. If you're in the mood for higher-end fashion and accessories, check out Von Maur. Other stores include Barnes and Noble, Yankee Candle, Vera Bradley, Gymboree, and a number of restaurants. From Chick-fil-A to Panera to Biaggi's Ristorante Italiano, you can find a fit for your palate here.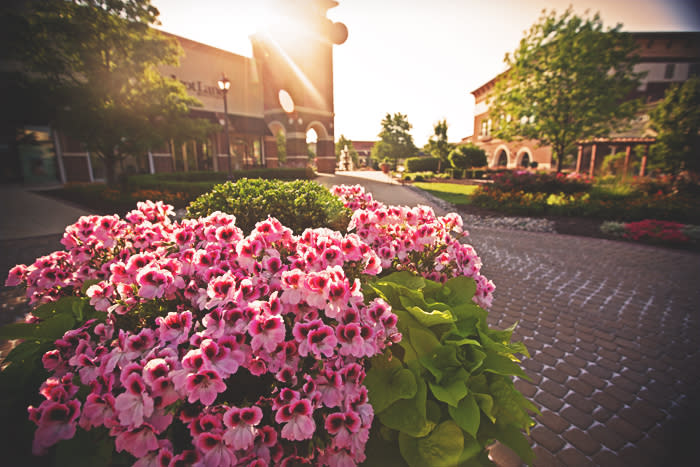 Katie's Kountry Korner
Want to find something unique? Try this Amish quilt shop that sells furniture, sewing supplies, and a variety of other unique gift items. The lady at the counter is highly efficient and is able to tell you just how the quilts are put together and how they can set up different designs. This is a terrific place to shop and just absorb the neat culture. (Katie's address is 13312 Schwartz Road, Grabill, Indiana, 46741)
Activities
From butterflies to piñatas, there's always a different display to check out at the Botanical Conservatory. It's peaceful, too; you can wander along brick paths, enjoying the quiet calm or sitting on a bench near the waterfall. Created like three giant pyramids made of glass, the Conservatory has bright, natural light all day, and you can just take time to relax in any of the three display rooms.
Why not try ice skating? We have ice for skating - inside. There are a lot of hockey events at the Icehouse, but there are also times every day Monday through Saturday when the public is invited to come and cut a few figures in the ice. Check the schedule for open times and costs of - and call ahead, to make sure there is no special event that might be taking ice time.
Feel like seeing a ball game? Parkview Field is home to the 
Fort Wayne TinCaps
, and the stadium is the latest in comfort. From seats on the grass to benches and cushioned chairs, you pick the place you want to be, and then let the TinCaps and their staff do the rest.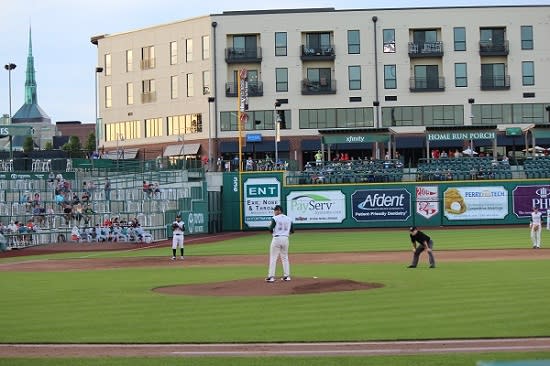 Special Treatment
There are a number of great coffee shops in Fort Wayne for you to have a nice quiet moment. Fortezza, Firefly, Old Crown and Mocha Lounge are a couple of local favorites that offer great atmosphere and great drink menus!
3242 E 500 S-57, Churubusco, IN
Open only during the warmer months (April to November), the Quiet Corner is a tea and coffee shop that offers sandwiches and soup and hot beverages. It is out in the country, and is happy to host bridal or baby showers, in addition to being an eatery. Customers like to rave about their experiences there, as the food and the atmosphere are just the thing to turn a pleasant afternoon into a glowing memory!
4430 Coldwater Road
This spot offers everything from facials and makeovers to manicures, pedicures and hair treatments. It is the place to get a little pampering, or to pick up a spare cosmetic item. It's a small shop that focuses on personal attention and quality service. There are also a number of other great spas in Fort Wayne, and you can see a couple of other options 
here
.
<