Do you like your appetizers as pre-meal snacks or as your main course? No matter your preference, these best appetizers in Fort Wayne, Indiana are sure to be one of the best parts of your dining experience.
As the City of Restaurants, Fort Wayne has some of the best foodie dining options for all taste buds. Start your dining extravaganza off with these appetizers.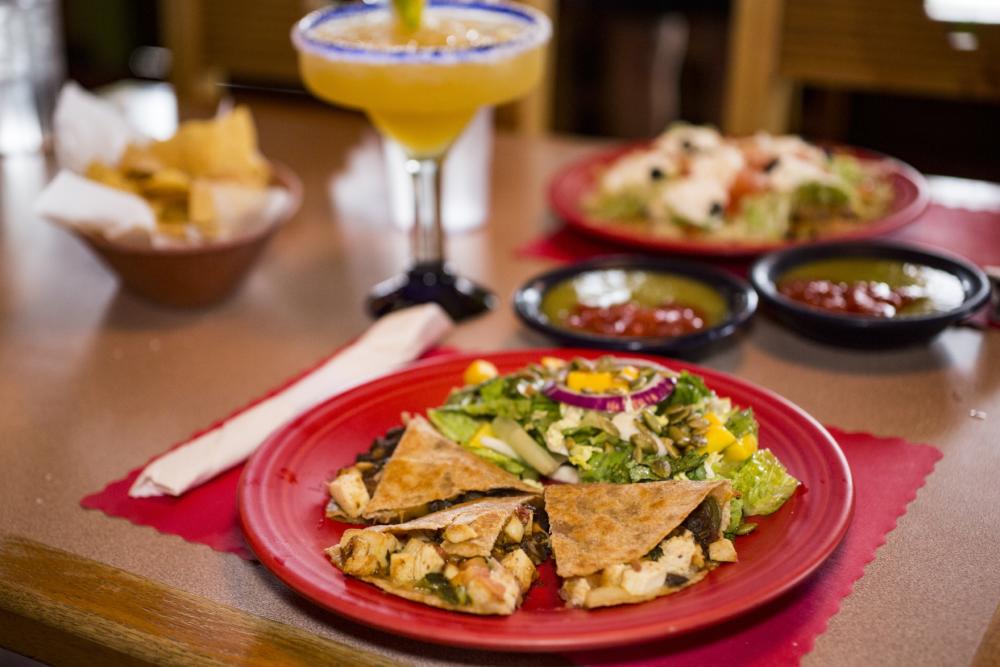 The 9 Best Appetizers in Fort Wayne, Indiana
1. Smoked Gouda Dip | Club Soda
A favorite by customers at Club Soda, the Smoked Gouda Dip is so flavorful and a great shareable. It is quite a spectacular one, to say the least. The appetizer comes with Judy's bread or you can go gluten-free with some fresh veggies! This is a stellar way to kick off a great meal at Club Soda.
Find it here: 235 E. Superior Street, 46802
2. Chips & Salsa/Guacamole | el Azteca
Start off your Mexican cuisine with a fresh Chips & Salsa but don't forget, you don't just have to limit yourself to the regular salsa that is served right away at el Azteca.
There's a variety of house-made salsa that you can try out. I highly recommend that you consider this for your next visit.
Also, starting off your meal with Shrimp Monterey isn't a bad idea at all. Experience shrimp tail-on that is basked in a crab filling and smothered in melted jack cheese. Now that you have to go.
Find it here: 535 E. State Boulevard, 46805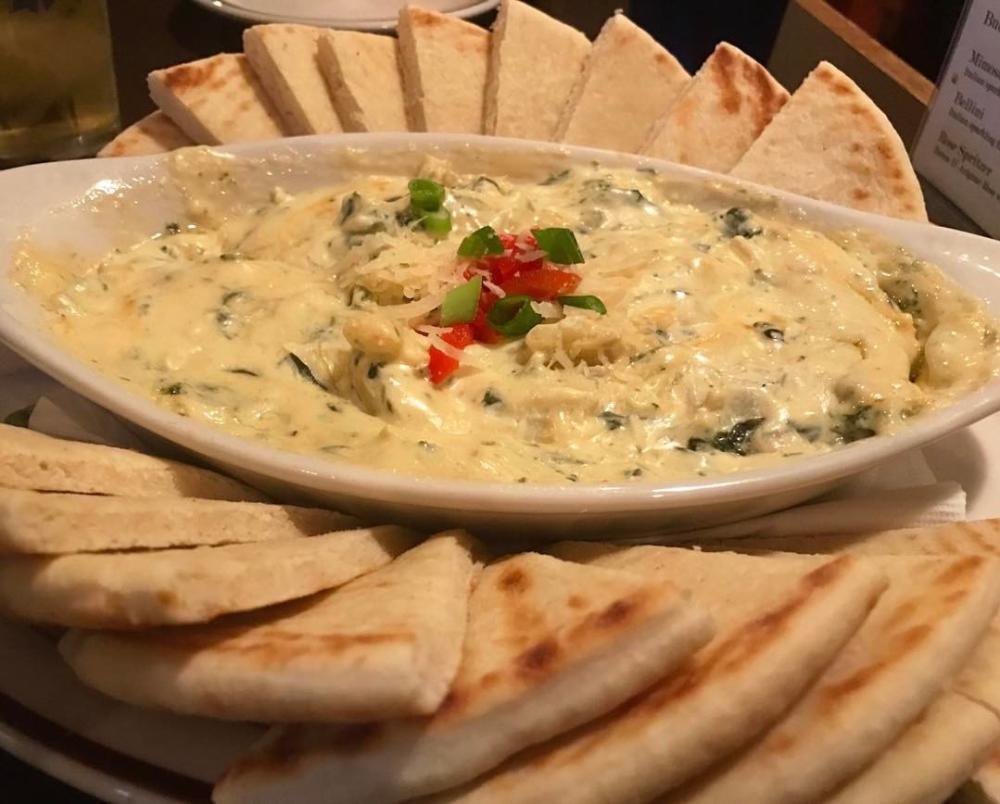 3. Spinach & Artichoke Dip | Dash-In
Hands down one the best appetizer I've tasted in Fort Wayne. Dash-In's comfy atmosphere and healthy dishes are teamed up with quite a winning appetizer menu. Their best would have to be the Spinach & Artichoke Dip. It's incredible and I can't remember the last time I visited "The Dash" for dinner and didn't order the dip. It's that good. The dip is crafted beautifully with fresh spinach, artichoke hearts, and cream cheese topped with roasted red peppers, scallions, and parmesan cheese. Talk about incredible. 
Find it here: 814 S Calhoun St, 46802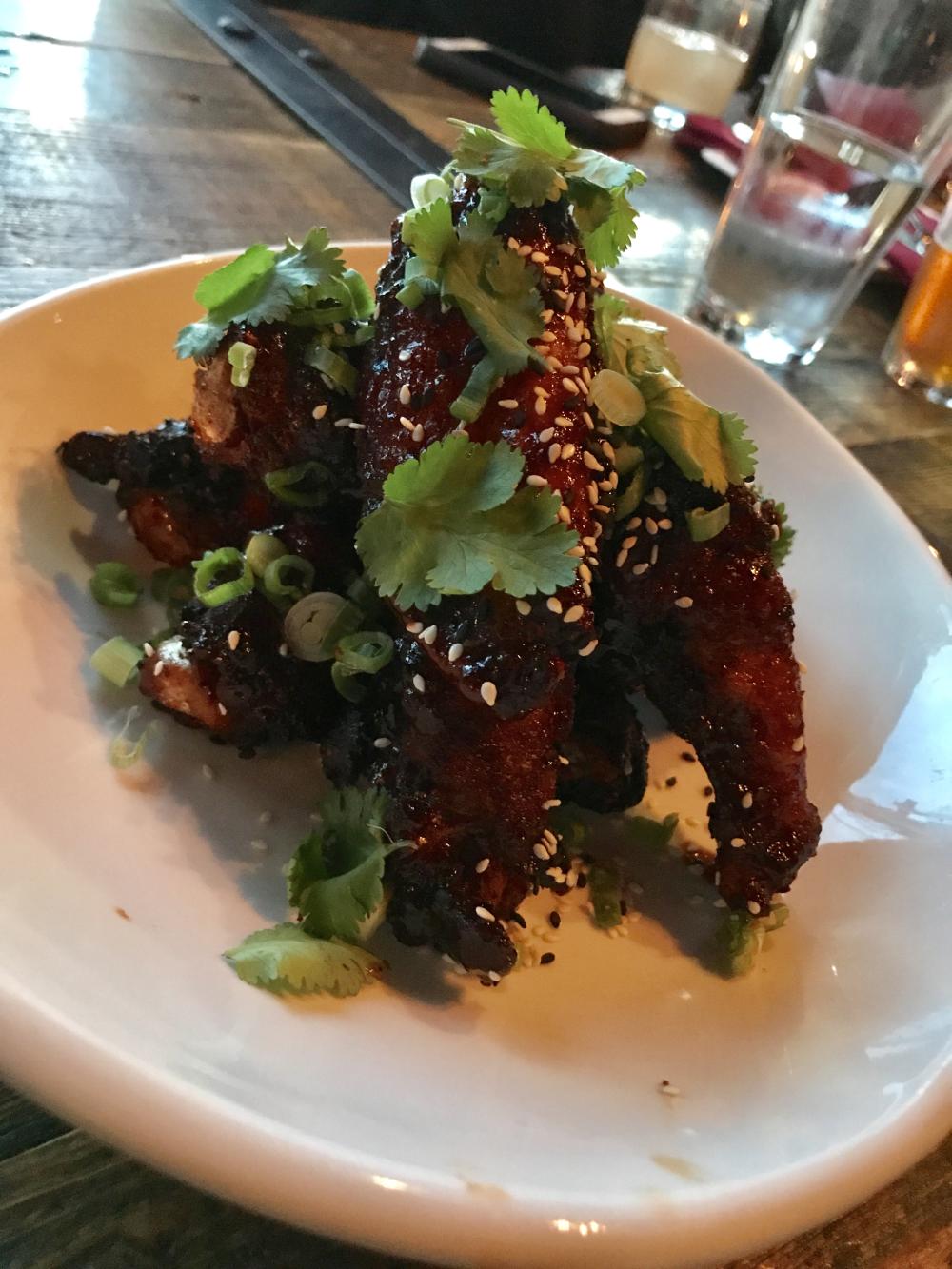 4.Chicken Wings | Copper Spoon
Appetizer or main entree? You choose! Copper Spoon's Chicken Wings just melt in your mouth. Covered with a Korean BBQ sauce and topped with sesame and scallions, these wings are cooked to the perfect tenderness. The chicken wings are the perfect companion for any late night cocktail or craft beer.
Find it here: 301 W Jefferson Blvd #100, 46802
5. Crispy Brussels Sprouts | Tolon
Known for their farm-to-fork flair, Tolon rotates their menu based on the season and available local products. Keeping that in mind, whenever you see Crispy Brussels Sprouts on the menu, you order it! Their deviled eggs are also a crowd favorite, and the perfect pre-meal snack!
Find it here: 614 S. Harrison St., 46802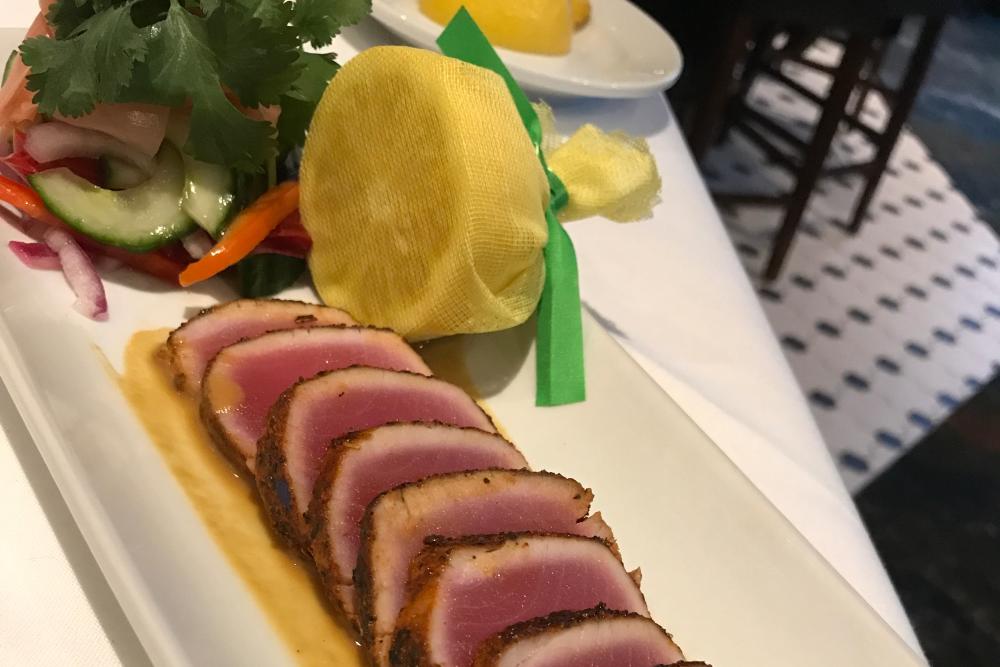 6. Seared Ahi Tuna | Ruth's Chris 
Detailed and just about perfect. That's what sums up the experience at Ruth's Chris. With their artfully-designed dishes, there are just so many great appetizers to choose from. One of my favorites has to be their Seared Ahi Tuna. Presented in a gentle format and a jumpy taste that is the best way to start your meal.
Find it here: 224 W Wayne St, 46802
7. Spinach & Artichoke Dip | The Deck 
A delicious dish to share with another friend, the Spinach & Artichoke Dip appetizer is quite a specialty for the Don Hall's Restaurants, but at The Deck, it's exclusive. Dunk your large crispy pita bread pieces into the luscious dip and enjoy. This appetizer is a large portion and one good looking one.
Find it here: 305 E Superior St, 46802
8. Calamari | Paula's On Main
You can find causal, fine dining at the famous Paula's On Main. A Fort Wayne staple to say the least and some of the best seafood in the land. Their Calamari is a wonderful way to begin your meal or even share with a friend who's meeting you up for drinks. The appetizer is satisfying and offers nice crisp breading and is served with sides of lemon aioli and marinara. You should consider a Pinot Noir with the appetizer.
Find it here: 1732 W Main St, 46808
9. Bosco Sticks | Salvatori's 
There are many great Italian options in Fort Wayne but Salvatori's has to be one of the best. Their way of creating an "Italian family" atmosphere is created through their warm dishes.
One appetizer in particular that I believe should be recognized is the Bosco Sticks. These mozzarella-filled breadsticks are incredible. They also come with your choice of marinara, cheddar cheese sauce, house pecorino Romano sauce, or garlic butter. All great options but it are solely up to you on how you love your breadsticks!
Find it here: 10337 Illinois Road, 46814
Updated July 8, 2019.