Have you ever seen a green river? Perhaps one with some green from algae… but this is a real green river. And you will once you attend the annual Get Green Fest, taking place March 15 this year in celebration of St. Patrick's Day!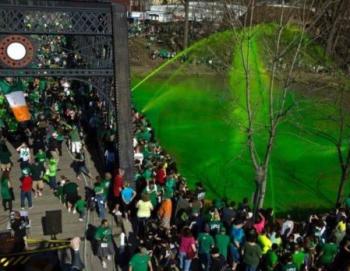 This festival began in 1999 as a "river greening party" at the Wells Street Corridor, located downtown in Fort Wayne, Indiana, and continues to grow annually. Today you will find a 5K race, great food, a strongman competition, live music and so much more! Even better, Get Green Fest is hosted by our own public service team - the Fort Wayne Professional Firefighters.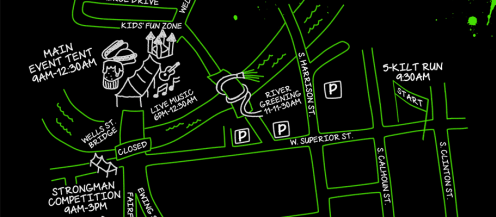 So stop by this year and give back and enjoy a green beer too! In 2013 alone, approximately 10,000 people stopped out for the fun. That included 1,400 people who ran the 5K race. Depending on the weather, there's a good chance it will be chilly for this run so bundle up!
Schedule of Events 9 a.m. - Strongman Competition Begins (goes throughout the day!) 9:30 a.m. - 5-Kilt Run/Walk 10 a.m. - Daytime music, food and fun begins. A special kids zone and contests are included! 11 a.m. - River Greening Party 6 p.m. - Evening party begins including live bands.
Insider Tip: Be sure to visit the Get Green Fest online for the full itinerary of events. Also, did you know Get Green Fest gets social? Stay in the loop on Facebook and Twitter.P