In 1979 Pete and Alice Eschelman were neighbors in Greenwich Village in New York City. Pete was a former professional baseball player who was working for the Yankees. Anne was an aspiring actress. They met, fell in love and in 1986 Lincoln Financial brought them to Indiana. Today, they own and operate a world class restaurant in Roanoke, Indiana. The American dream. It is an interesting story. It could be the beginnings of a screenplay. It could, if it wasn't already a film called An Indiana Farm to Fork Celebration: The Joseph Decuis Story.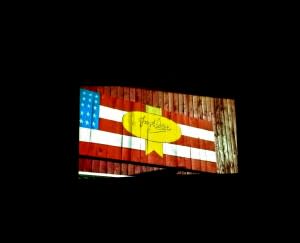 The Eschelmans opened Joseph Decuis in 2000. A farm that raises the food, vegetables, and Wagyu beef that is served in the restaurant was next. Then the Emporium where you can have lunch and buy farm raised treats and wine. Soon thereafter, an Inn along with consistent recognition by the likes of Wine Spectator. It is not a shock that the Eschelmans were approached with the idea of writing a book about their distinctive Indiana experience. What may have been unexpected is that book deal quickly bloomed into a film after they became acquainted with the film's director Kyle Miron. The product is nothing short of distinctive, unique, and lovely. Just like Joseph Decuis. The film debuted at Cinema Center in Fort Wayne on November 27, 2012 with all proceeds from ticket sales benefiting Cinema Center. The film features the Eschelmans, Executive Chef Aaron Butts, and the staff of the restaurant and farm, among others. Most interesting was the detailed look at the Joseph Decuis Farm. One patron described the farm as "a farm dressed in a tuxedo." It is a place suitable for weddings, parties, and raising cows. One of the most intriguing aspects of the farm is the story of  its Wagyu beef. It is clear from the film that Pete Eschelman does not do anything halfway and his choice to raise Wagyu beef is no exception. Intense research, trips to Japan, consultation with the Japanese expert on raising Wagyu, and "letting cows act like cows" brings the world's most tender and healthy beef to Northeast Indiana. Just one reason why this is not ordinary story.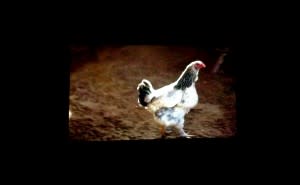 The film was a treat and a very appropriate tribute to the farmers of Indiana. It also beautifully captured the small town meets fine cuisine culture that you will fine at the restaurant. If you are not familiar with Joseph Decuis this film is a great way to learn about this Northeast Indiana treasure. The film will be available on DVD for purchase. Even better - call and make a reservation and experience the dining room of Joseph Decuis first hand. You will not regret it.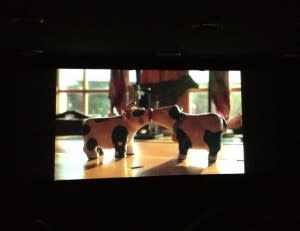 Let me leave you with Pete's wish for the film . . . "we hope you are inspired by and proud to live in Indiana." Pete Eschelman