In glorious celebration of Indiana's 200th birthday, Windsong Pictures will premiere the official Indiana Bicentennial film 1816 at The History Center on December 16th at 7 p.m. and December 18th at 3:00 p.m.
Founded in 1975 by Director Michael Floyd of Fort Wayne, Windsong Pictures is a nonprofit educational film company, and its mission is, "To reach out, touch others and make a difference." Floyd is a past winner of the annual prestigious Christa McAuliffe Excellence in Teacher Education Award for his outstanding filmmaking, and he has received more than 350 State, National, and International awards for educational excellence.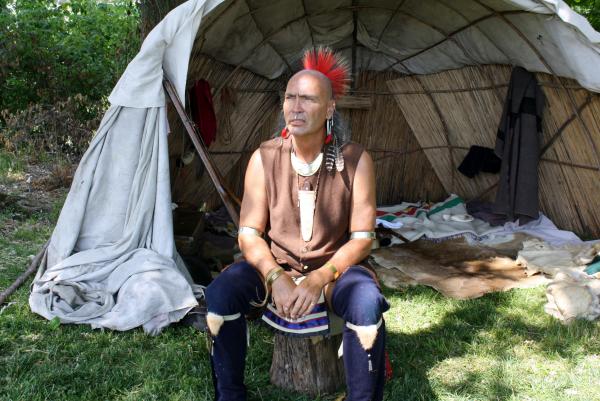 The film, endorsed by the Indiana Bicentennial Commission, was filmed over the course of several years with a cast and crew of 18,000 people. A theatrical documentary which traces Indiana's living history from the earliest inhabitants, the Native American Mound Builders, through the decades to statehood in 1816 to the 21st century, the moving pictures include various highlights such as the colorful Native American heritage and the Canal Era.
Other fascinating features include Indiana's railroads and windmills; Circus under the Big Top; honoring American veterans in the Revolutionary War, the War of 1812, the Civil War, the Spanish-American War, WW I, WW II, Korea and Vietnam; the Roaring 20's - the Studebaker, Auburn Cord and Duesenberg cars; the Great Depression; Holocaust survivors; the Cold War; Civil Rights; Diversity from Africa, Asia, Latin America and Europe; and Celebrities and Athletes, to name just a few.
Admission is free for this family-friendly film.