Need a special Christmas gift for an artistic friend or family member?  Looking for a unique ornament for an upcoming Christmas office party?  Do you enjoy supporting local businesses and artisans?  If you answered yes, then Orchard Gallery may be just the shopping destination for you!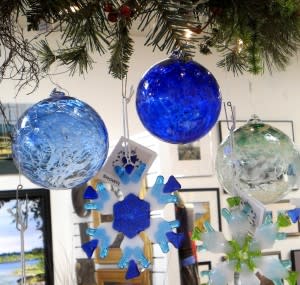 Located on Covington Rd. beside Mocha Lounge and behind Covington Commons, Orchard Gallery was begun in 1983 by a group of local artists and has thrived since.  (Click here to read more and view the online portfolio gallery.)  It proudly boasts a wide array of artwork, ranging from abstract paintings to jewelry to fabric art.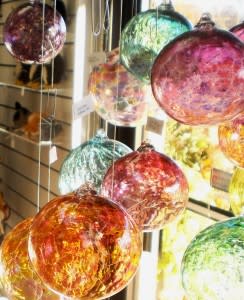 Although the store's Christmas open house isn't until December 7th, there are already numerous handmade ornaments for sale for reasonable prices.  Glass, cloth and hand-painted ornaments deck the store in cheery holiday style, accompanied by Nativity sets in various forms.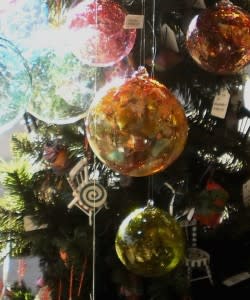 Orchard Gallery is always a fun treat for me because I enjoy browsing the funky art forms.  What I appreciate most about the store is that there isn't just one artistic style; there are multiple art styles on display that are bound to appeal to most customers.  The employees are also very knowledgeable about many art forms – in particular, how the glass ornaments were created. So, the next time you're in the Jefferson Boulevard area, come on over to Covington Road and check out Orchard Gallery!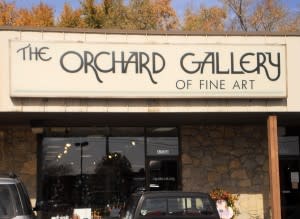 Visit Orchard Gallery: Located at 6312 Covington Rd.  or online here 260-436-0927 Hours: Tuesday and Thursday, 10:00 a.m. – 7:00 p.m. All other days (not open on Sunday) 10:00 a.m. – 5:00 p.m.