All My Sons, written by Arthur Miller and directed by John O'Connell, is coming to the IPFW Department of Theatre this November 11-19.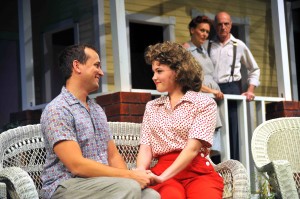 The story takes place during the difficult times of World War II and is centered around personal responsibility (hmm, this seems like it might be a good date night show for me and my 13 year old daughter). A mother confronts her denial; a father questions his choices that altered their lives forever; and a son ponders his father's fallibility. Professional actor and associate faculty member Robert Phillips will be featured in the role of Joe Keller.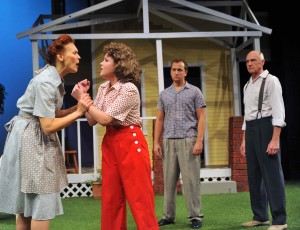 Tickets prices range from $5-$14; children under 6 are not admitted to this performance. Show dates are November 11, 12, 17, 18 and 19 at 8pm; November 20 at 2 pm is a sign language performance. And why not make it a date night by visiting one of our
Coliseum area restaurants
before the show. (IPFW advises that guests arrive early; latecomers will be seated at the discretion of management or at intermission.) For more information, or to purchase tickets, call the Schatzlein Box Office at (260) 481-6555 or visit
their website
.