This summer I've made a conscious effort to learn about cultures around me. In addition to attending the International Village at Three Rivers Festival, I visited the African/African-American Museum on Douglas Street.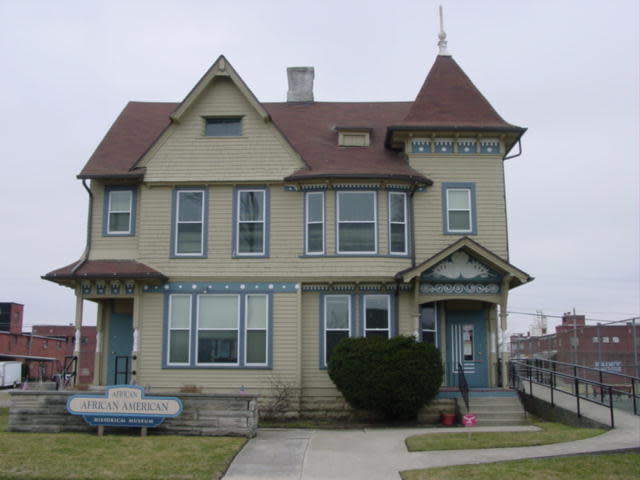 My daughter accompanied me and we were impressed with the interesting exhibits and information the museum director, Dr John Aden, shared with us during the impromptu visit. He has a degree in history and it shows with his vast knowledge about Africa, its history and people. Although Dr. Aden has a higher degree in education than we do, he presented information about the museum's African masks, sculptures, and fiber arts exhibits without going over our heads. He explained that the exhibits came from every part of Africa except the north and that many had been donated to the museum by missionaries to Africa who now live in Fort Wayne. The wooden masks were especially intriguing as they were not simply designed to be worn on a face but carried on top of one's head. And they were heavy we discovered when he allowed us to hold them! At the end of two hours my daughter and I were amazed at how fast time had flown. However, Dr Aden's vision extends beyond the walls of the museum, and one way he is achieving that is by taking the museum to the people! The African/African-American Museum will have an exhibit at the Harambee Festival on Saturday, August 2, 2014 at Weisser Park (802 Eckart Street). This year will be the 21st year for the Harambee Festival celebrated on Fort Wayne's southeast side. A 'Walking in Unity Parade' starts off the event from Pontiac Street to Hanna Street at 10 am. Groups with children will march from the Pontiac Mall, (1108 E. Pontiac Street), and travel west on Pontiac Street, turn south (left) onto Hanna St. and proceed to Weisser Park. Following the parade the community is invited to participate in free family-friendly activities including basketball tournament, storytelling, music, poetry and skits.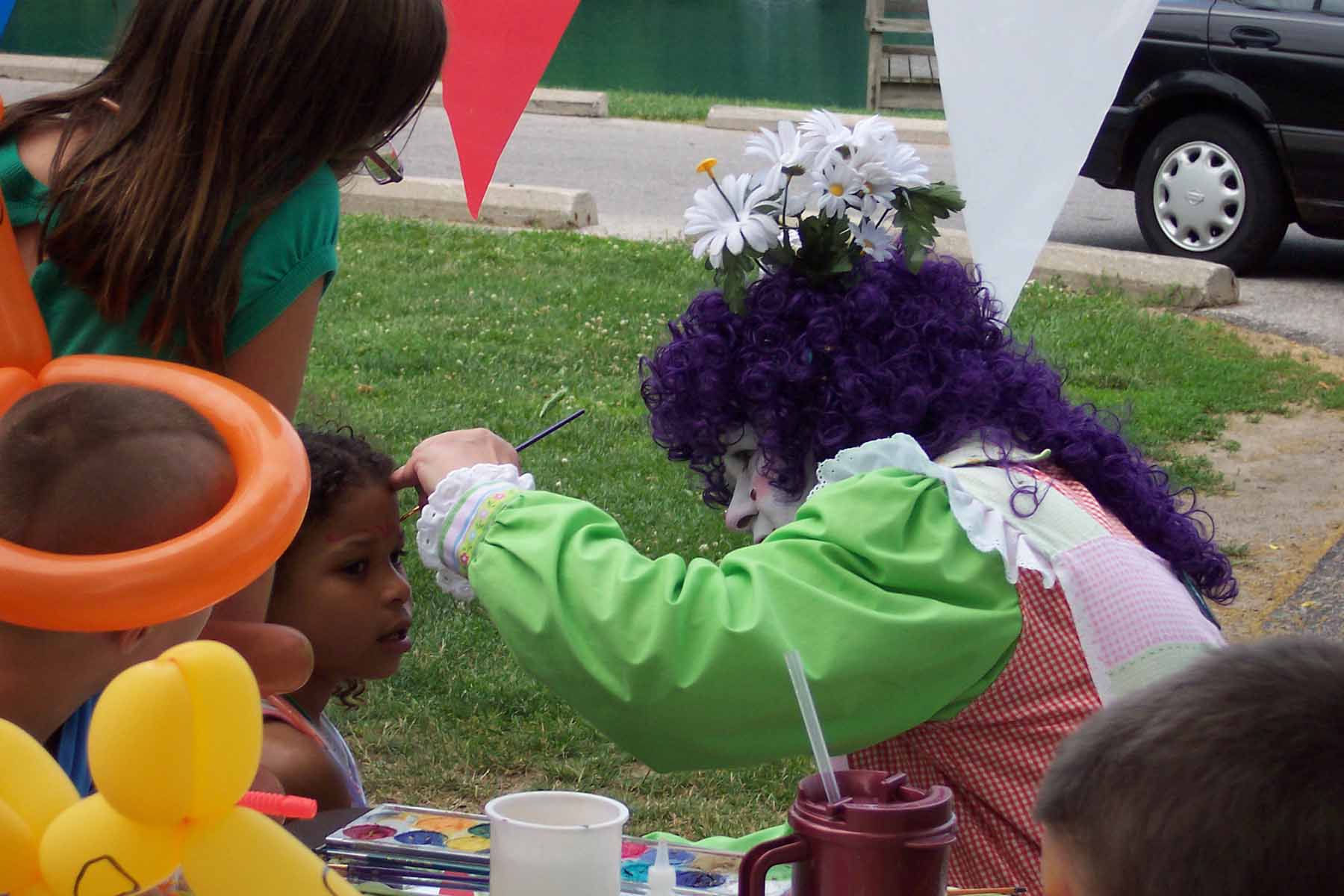 Face painting, always a popular event with kids, will be available as well as games with prizes like a ring toss, duck pond, candy wheel and fish pond. Food vendors will be on site. The festival continues until 7 pm. So what does the word "Harambee" mean? According to a spokesperson at the Fort Wayne Parks and Recreation Department, the word "Harambee" is a Swahili phrase for "let's all pull together."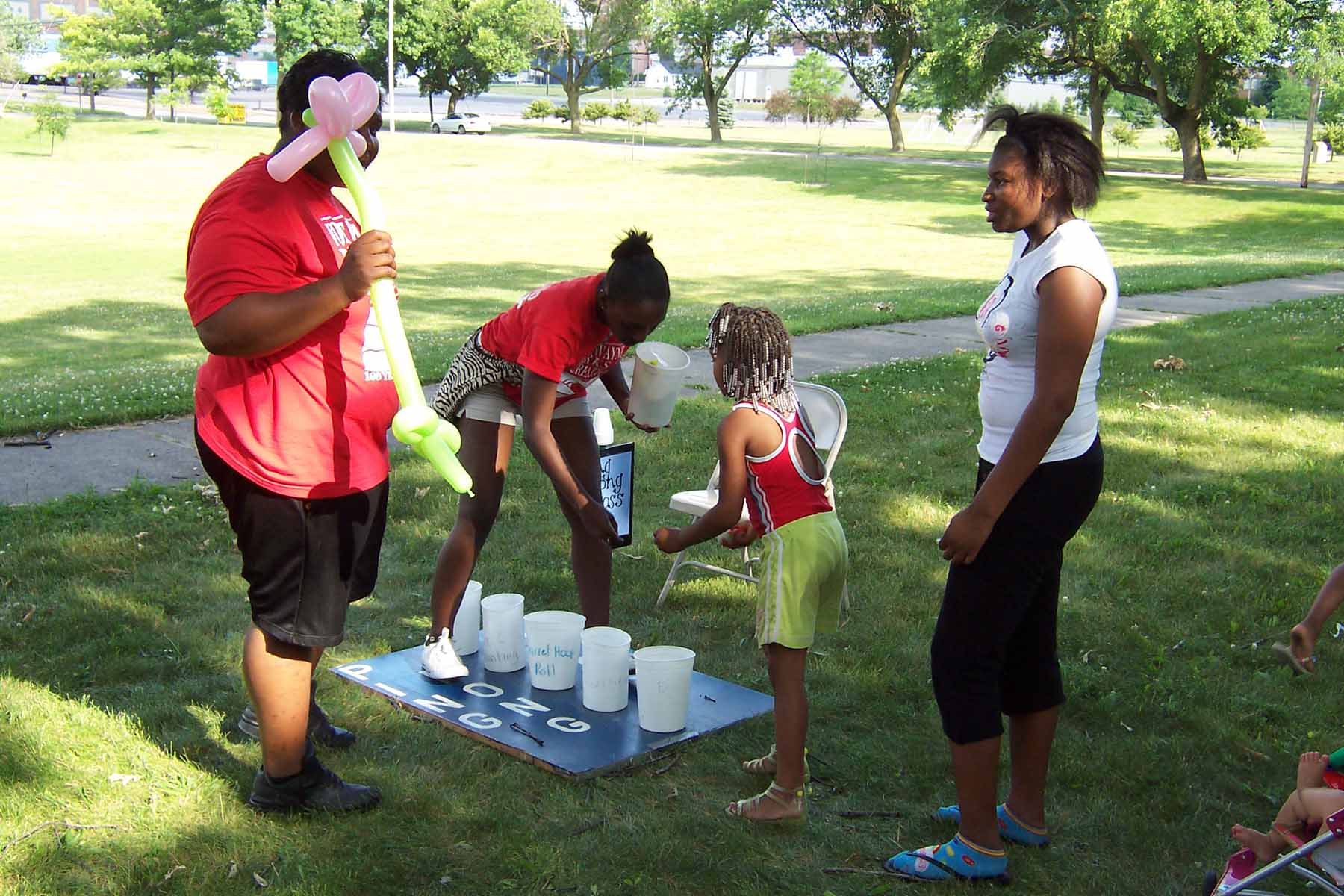 I like that this festival is named for a concept that commemorates unity within the community and is held to inform, educate and entertain the community.
I plan to attend and look for Dr. Aden's exhibits from the African/African-American Museum. The Harambee Festival is sponsored by the Harambee Festival Committee and the Fort Wayne Parks & Recreation Department. African/African-American Museum 436 E. Douglas Ave. Fort Wayne, IN 46802 (260) 420-0765 www.AAAHMuseum.org Hours:Tuesday, Thursday & Saturday, 10 am - 2 pm Cost: Adults $7, Children $5 www.fortwayneparks.org/ www.facebook.com/fortwayneparks