Feeling cooped up and stressed out this winter? Find fresh air, peace and renewal with a brisk winter hike in Fort Wayne, Indiana.
The tranquility of natural spaces in winter offer a respite for the senses. During spring, summer and fall, hiking trails bustle with growing plants, foraging critters, changing leaves and earthy aromas. In contrast, winter offers a monochrome landscape so quiet and still that you feel like you're the only person for miles. It's a great time to reflect in peace.
Natural beauty is laid bare during this time of year. Landscapes normally hidden by plant growth are in full view. It's the perfect time to hike along exposed ravines and bluffs to enjoy the shifting terrain and natural contour.
Spotting animal activity is also easier. Birds flit among bare branches and critters leave delicate tracks on frost-covered trails. Keep an eye out for otter slide marks along the riverbanks, rabbit hops near fields and deer hooves through the forest.
Thanks to member support, ACRES Land Trust offers more than 50 trail systems at nature preserves across northeast Indiana, southern Michigan and northwest Ohio. These trails are open every day, from dawn to dusk, at no charge. Our goal is to inspire visitors to join us in our mission to protect natural areas in the region.
ACRES Nature Preserves for Winter Hikes
If you're looking for a great hiking spot around the Fort Wayne area, here are three ACRES nature preserves to explore this winter: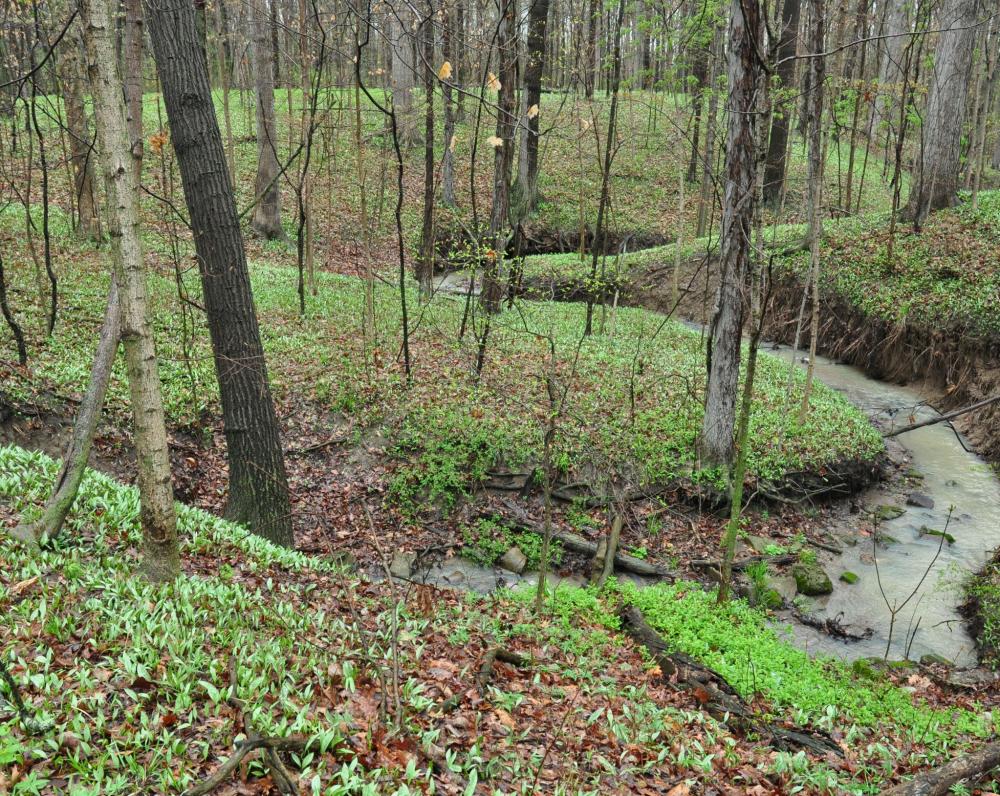 Blue Cast Springs
21412 Bluecast Road
Woodburn, IN 46797
Located 30 minutes east of downtown Fort Wayne, Blue Cast Springs protects 3,000 feet of the Maumee River bank. Winter is a great time to look out over the 30-foot bluffs along the icy river and spot waterfowl flying along the banks.
Fogwell Forest
9630 Whippoorwill Drive
Fort Wayne, IN 46809
This frosty field trail is a great place to enjoy the bright winter sky. As the trail weaves back to the forest, watch the tree line for birds of prey that hunt for rodents in the open field.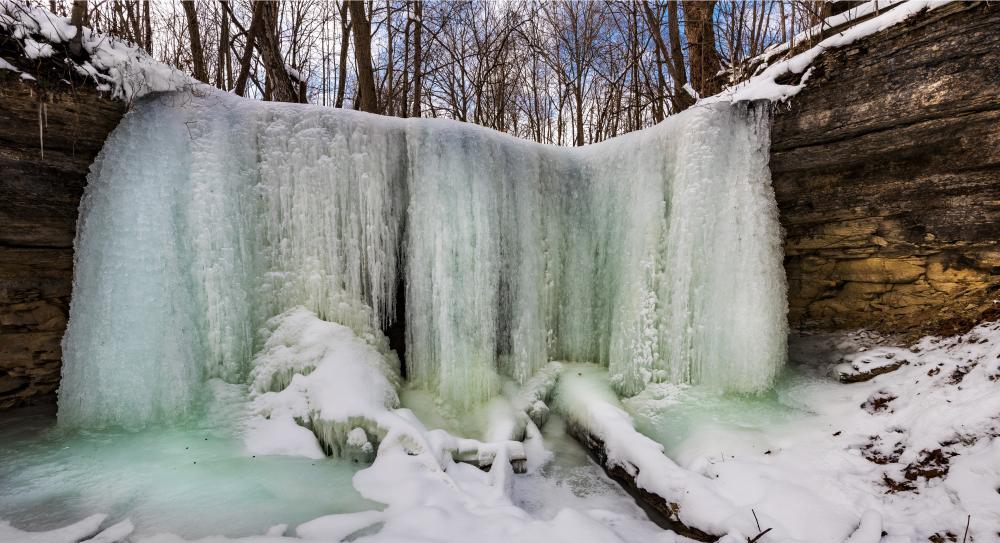 Hathaway Preserve at Ross Run
1866 E. Baumbauer Road
Wabash, IN 46992
The winter scenes at Hathaway Preserve in Wabash County are well worth the one-hour drive from downtown Fort Wayne. The nature preserve features a spectacular gorge with waterfalls, reef fossils, exposed bedrock, and vertical cliffs as high as 75 feet. Depending on the weather, you can see 20-foot icicles and frozen waterfalls during your visit.
What to Know Before You Go
As a preserve visitor, you are responsible for keeping these habitats undisturbed. Only traverse trails by foot traffic, snowshoes, or skis. Dogs allowed, always on a leash. Stay on the trails. Take nothing, leave nothing.
Winter hikes hosted by ACRES:
Friday, January 1, 10am
Blue Cast Springs, 21412 Bluecast Road, Woodburn, IN 46797
Ring in the New Year with invigoration! We'll trek the trails, welcoming 2021 with movement and camaraderie in forever-protected places. Free to the public, donations and memberships encouraged. Space is limited. RSVP to outreach@acreslandtrust.org or call 260-637-2273 by Dec. 30.
Saturday, February 6, 1pm
Hathaway Preserve at Ross Run, 1866 E. Baumbauer Road
Wabash, IN 46992
Depending on weather, we'll be walking either through frigid water or on ice. Choose your footwear carefully and consider bringing dry shoes and socks for after.
ACRES events are held sleet or snow. Preserve maps and directions available online at acreslandtrust.org/preserves. Social distancing (keeping at least 6 feet of distance between individuals at all times) will be implemented at winter events. Please stay home if you feel ill or have recently been exposed to someone with COVID-19. To check the status of an event, please call 260-637-2273, email outreach@acreslandtrust.org or visit acreslandtrust.org/events.
About ACRES Land Trust
ACRES Land Trust, Indiana's oldest and largest land trust, protects 7,230 acres of natural and working land on 117 properties in the tristate area, forever. More than 1,800 ACRES members make it possible to keep these vital places safe and offer trail systems, open dawn to dusk daily. Learn more at acreslandtrust.org.
About the author
Reena Ramos is the outreach manager for ACRES. She organizes activities and events to provide opportunities for the public to experience and gain an appreciation of natural areas in the region.