Tired of the hustle and bustle of downtown? It's easy to get away during your visit to Fort Wayne. You don't have to venture far to reach solitude and nature in it's purest form. Enter the ACRES Land Trust. An organization that aims to acquire and preserve land in the regional area, ACRES Land Trust has made it's mark since 1960 and now includes natures preserves in areas of northeast Indiana, Northwest Ohio and southeast Michigan. Allen County, Fort Wayne's county seat, is home to 20 nature preserves alone. More than a dozen of those preserves are open to the public, including: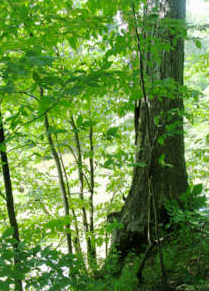 • McNabb-Walter Nature Preserve: This area, acquired in 1982, is the largest of the Allen County nature preserves, encompassing 195 acres. Located along the high bank of the St. Joseph River, this are features old growth of maple woods, including the remnants of a former sugar camp.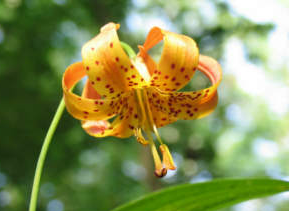 • Bicentennial Woods Preserve: This unique green space includes hickory and sycamore trees that are more than 200 years old, making it home to the oldest vegetation among the Allen County nature preserves. This 80-acre area was purchased in 1994 and includes more than two miles of trails.
• Foxfire Woods: Acquired in 1974, this is the first established ACRES Land Trust nature preserve in Allen County. These woods are named after foxfire, a fungus that glows in the dark. This area contains tall vegetation and is well-drained. Because the intention of these areas is to preserve nature, there are guidelines for visiting these areas. Pedestrians must stay on marked trails and viewing areas and should not pick any mushrooms or wildflowers during their visit. Please review the full set of guidelines before your visit to an ACRES Land Trust. For more information on all areas open to the public, visit ACRES Land Trust online. Directions and maps of the nature preserves are available to help guide your next walk with nature. Also, find ACRES Land Trust on Facebook.